Hello Universe! It's the most beautiful day in the Universe once again


Sharing with you my prediction,

yes not hotpicks

, for the 71st Miss Universe pageant!
PREDICTED BEST IN NATIONAL COSTUME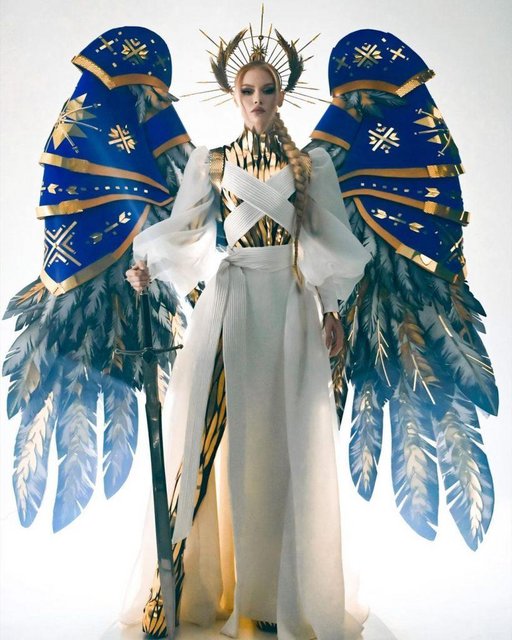 Two things: It's political and It's gorgeous.
PREDICTED EL TOCUYOS
PERU's Alessia Rovegno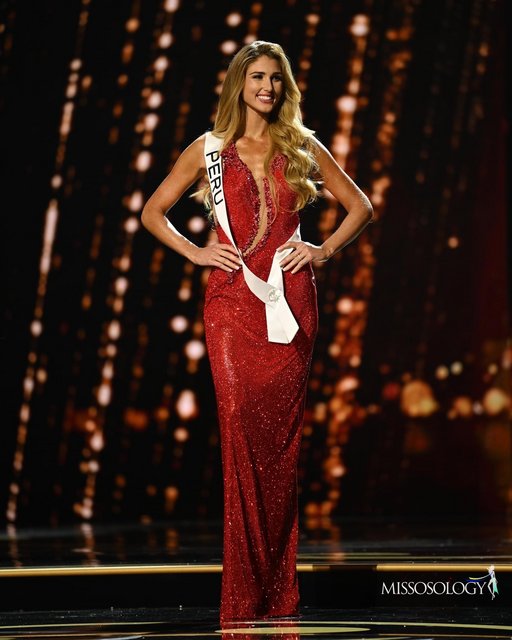 JAMAICA's Toshami Calvin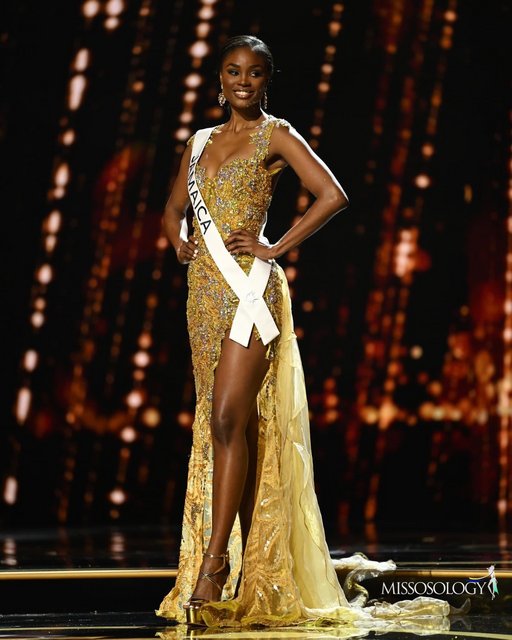 P.S. I'd love to see both place.
PREDICTED FAN VOTE WINNER
INDONESIA's Laksmi De Neefe Suardana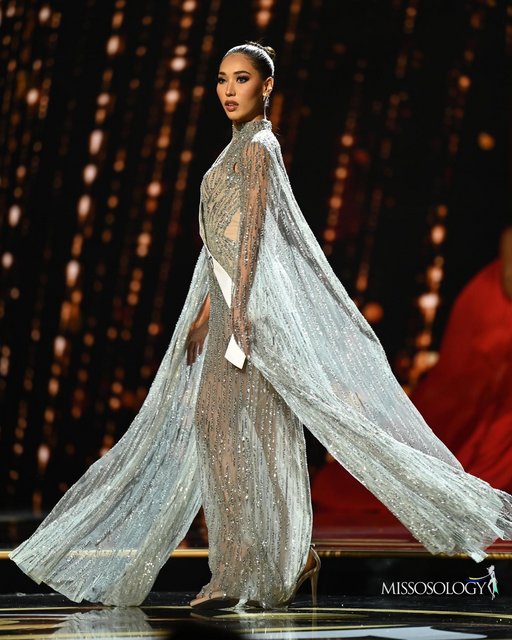 Laksmi did everything at her best but just like what James Ingram sang 30 years ago - her best wasn't good enough.
Our Indonesian pageant community felt this and started a campaign to vote for her knowing very well their representative is hanging by a thread. It's now a question of whether they can beat the despicable voters from neighboring Vietnam or not. We will see.
PREDICTED 15TH PLACER
TRINIDAD & TOBAGO's Tya Jane Ramey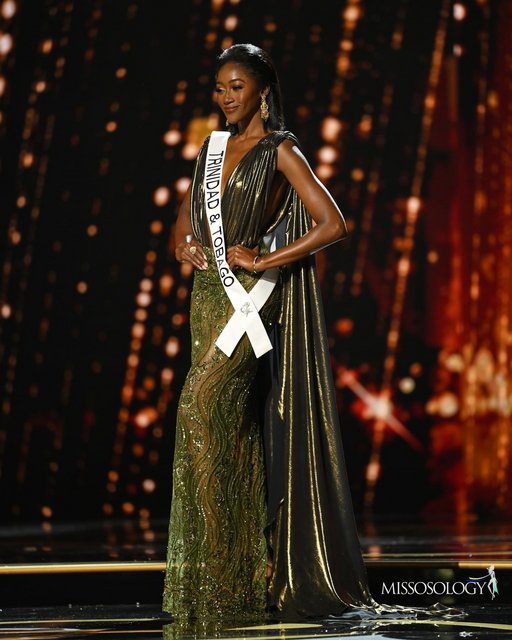 Perhaps the most surprising from this list is the representative from the returning twin Islands from the Carribean.
Tya is such a strong speaker, if not one then the best of the batch. She's so powerful and I think the judges saw right through her. There's some silence in her name from the fans but as I observe her prelims performance, it was enough to secure a semifinal spot.
PREDICTED 14TH PLACER
MAURITIUS' Alexandrine Belle-Etoile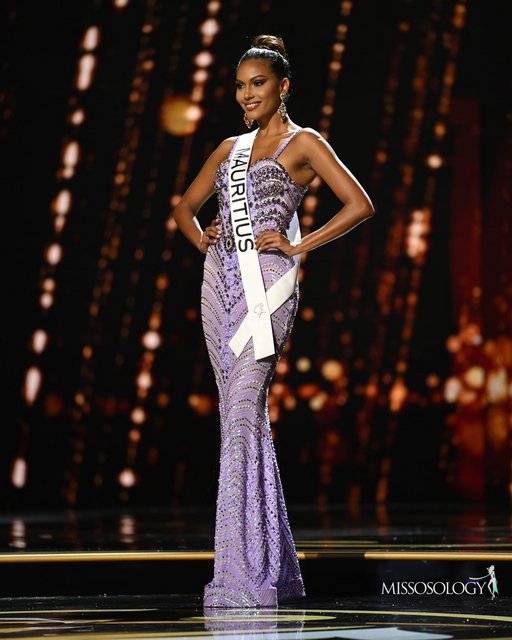 Another severely underrated Island girl who in my opinion is the flagbearer of the African region.
I initially thought she wouldn't survive the competitiveness of Miss Universe even though she placed high in Supranational. However, she came out super flawless in prelims and even booked 1 sponsored shoot. It's proof that she's being recognized and that is well deserved.
PREDICTED 13TH PLACER
PANAMA's Solaris Barba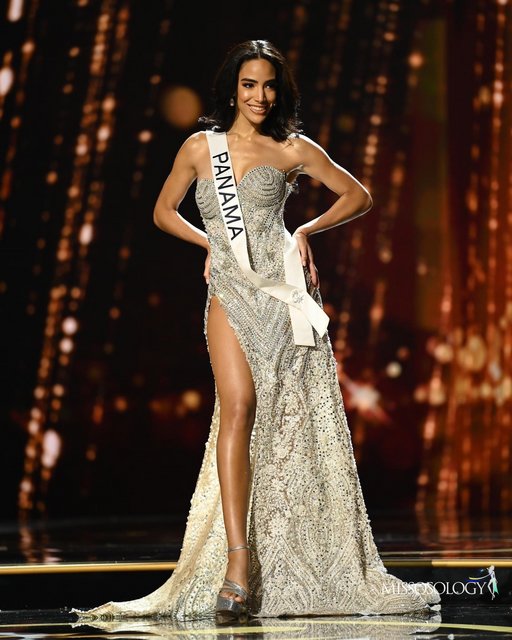 The sole Miss World alumni in the running to be your next Miss Universe.
Solaris' strength comes from her authenticity. Though she might have a forgettable prelims performance I'm convinced the organization saw her entire body of work hence a placement is waiting. Plus come on, we all know she eats the microphone as a snack.
PREDICTED 12TH PLACER
ITALY's Virginia Stablum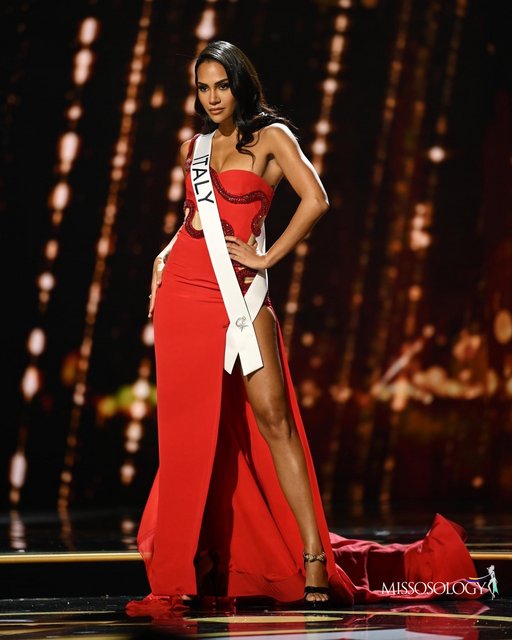 This edition's fashion queen. Uncontested. Periodt.
Virginia brought Milan fashion week to the corridors of her plain-ass hotel in New Orleans, such a woman of class and glamour. Performance wise was underwhelming plus the gown though high fashion is not fit for beauty pageants. I still sense a placement though, perhaps the org's choice.
PREDICTED 11TH PLACER
ARUBA's Kiara Arends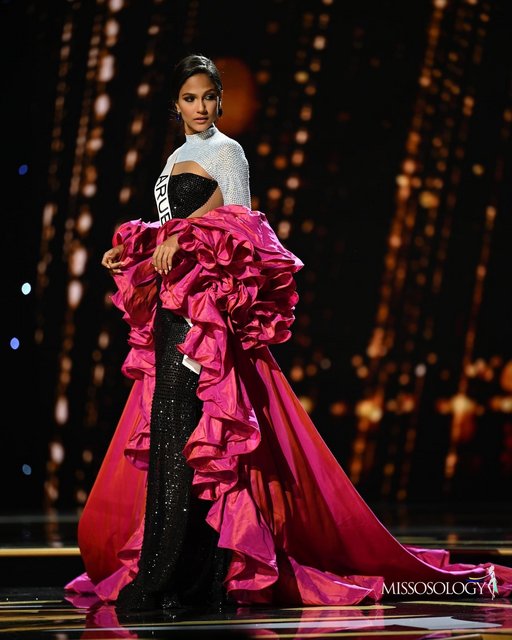 If consistency is a woman it's Miss Aruba.
Kiara was one of the few girls that stayed afloat in my list from pre & post-arrival and pre & post-prelims. She gave such a memorable evening gown, hate it all you want but I love me some theatrics. If her boring predecessor can reach Top 10, nothing is impossible for Kiara.
PREDICTED 10TH PLACER
THAILAND's Anna Sueangam-Iam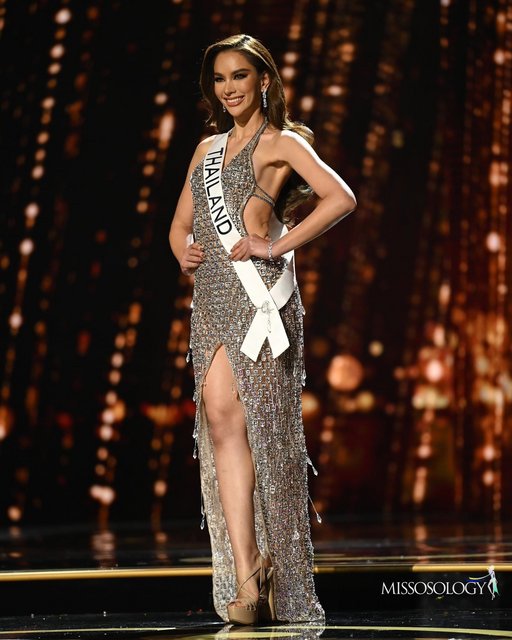 All eyes on the inaugural suspect of favoritism in this new era

Regardless of bias, I think Anna deserves a spot in this semifinal. She came out and improved her pasarela however I feel like she lost her charm due to overbaking (Typical TPN GLOBAL). Contrary to what many believe, I believe Khune Anne is her biggest hurdle to that crown.
PREDICTED 9TH PLACER
MEXICO's Irma Miranda Valenzuela
Raise your hand if you underestimated her! I see many hands, that's right.
Irma was such a revelation, her looks since she arrived were spot on and she elevated it even more comes prelims. Now I understand the worry for her closed-door interview but if it's true Ximena was there, then no problemo!
PREDICTED 8TH PLACER
PHILIPPINES' Celeste Rabimbi Cortesi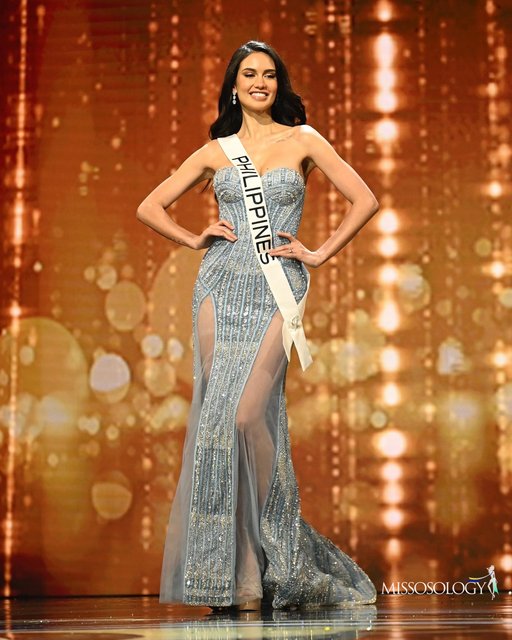 She's THAT woman that whatever you make her wear or however you style her, she's still beautiful. That's a beauty queen right there!
Now, a lot of people are concerned about her gown choice but that's the least of my worry. Again, she can wear a trash bag and will still look like royalty. My concern will most likely be her off-camera demeanor, the org might've observed the same thing I did. No, she's not a bitch.
PREDICTED 7TH PLACER
USA's Heather Lee Okurr - R'bonney Gabriel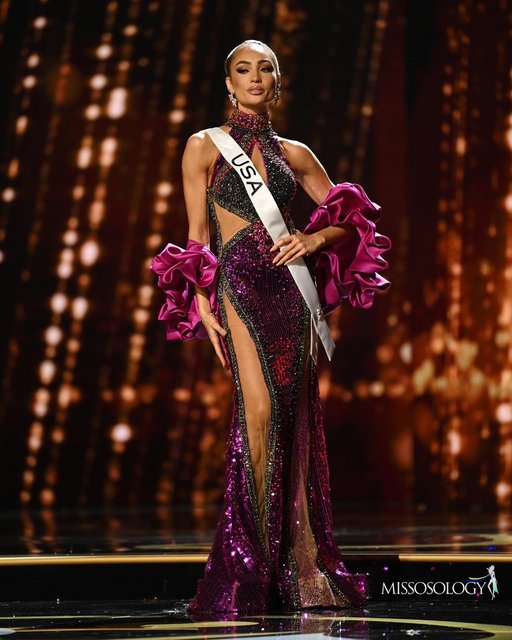 She came into the competition with a reputation and she'll surely go home with more - this time positive ones.
R'bonney oh God, is a performer. I can't stress enough how she turned me from a non-believer to a fan. She might not be your quintessential beauty queen but hell she fights. Very refreshing to see a Miss USA that actually puts effort into her Miss Universe journey. Initially, I thought MUO will make her clap due to the controversy but now I'm convinced Paula will lift her even higher to shut down her detractors.
PREDICTED 6TH PLACER
DOMINICAN REPUBLIC's Andreina Martinez Fournier
Sometimes the unfortunate events in our lives are blessings in disguise. Andreina should've been the one in Israel last year but God surely has different plans. Her time preparing polished her to the level of perfection she is today. Just absolute perfection in both rounds and I'm sure she delivered in the closed-door interview as well.
PREDICTED 4TH RUNNER-UP
VIETNAM's Nguyễn Thị Ngọc Châu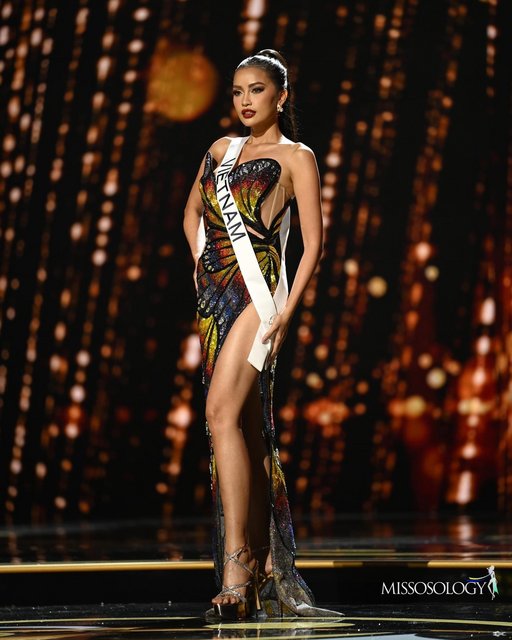 I can feel that her org and the Vietnamese fans (excuse my language) are fucking her chances up.
I've said this countless times, her sweetness should be maximized to its fullest potential, it's her winning charisma. However, they are pushing her to be fierce and the gown replacement was not bad but it's not her.
I think MUO is really eyeing Vietnam to win but after that prelims, I just don't know anymore. MUO gives it to someone who gives her best shot too. She needs a totally new game plan for the finals if she wants to win.
PREDICTED 3RD RUNNER-UP
PUERTO RICO's Ashley Carino Barretto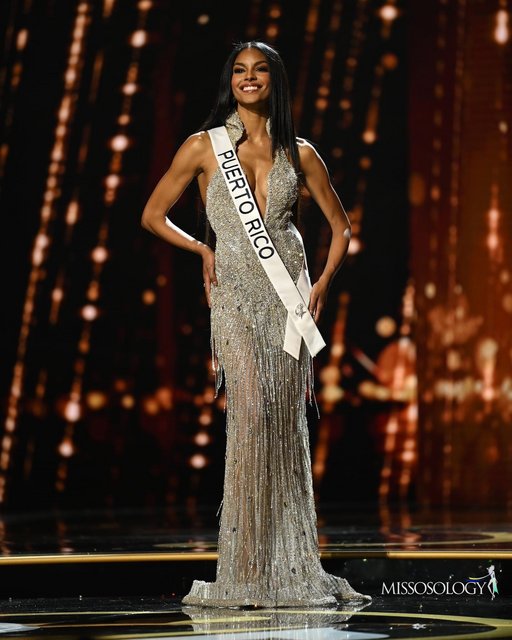 The almost-quintissential beauty queen.
I'll make this fast and clear, she has everything but the winning aura.
PREDICTED 2ND RUNNER-UP
COLOMBIA's Maria Fernanda Aristizabal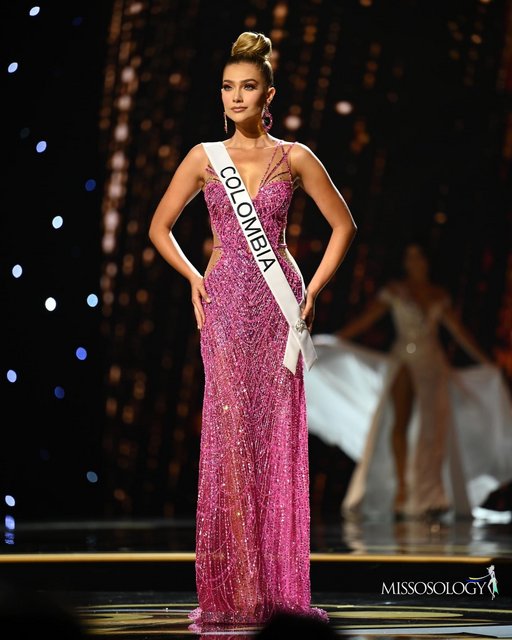 Firerprince's overrated queen

Kidding aside, she totally proved me wrong and hey! I love when girls do that. MaFe showed us her years of preparation for this pageant. Her face is immaculate, I just wish she'll let that beautiful blonde hair down for finals. Not a fan of the bun. The Colombians are backing her up 200% and this heightens her chances even more. My main worry is her QandA because contrary to what a lot of people believe, I think it's her loophole. But if Meza can win so can MaFe.
PREDICTED 1ST RUNNER-UP
CURACAO's Gabriela Dos Santos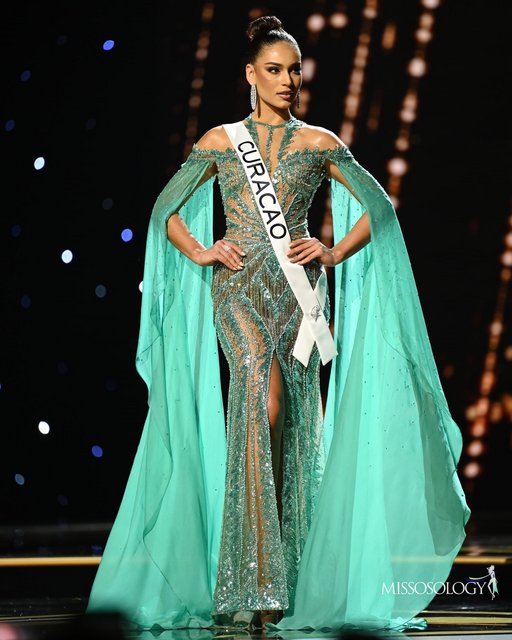 A perfect Miss Universe with a country name under an imperfect system of faulty sash factor.
Gabriela is just perfect, I should just end it there. She's gorgeous, she performs well, she's a great speaker, she's charismatic, she's a people person and the list goes on.
It's just really unfortunate that we'll probably see her get stuck in Top 16 just because of sash. I swear to God, I'll send ya'll a dick pic if she wins.
PREDICTED 71st MISS UNIVERSE
VENEZUELA's Amanda Dudamel Newman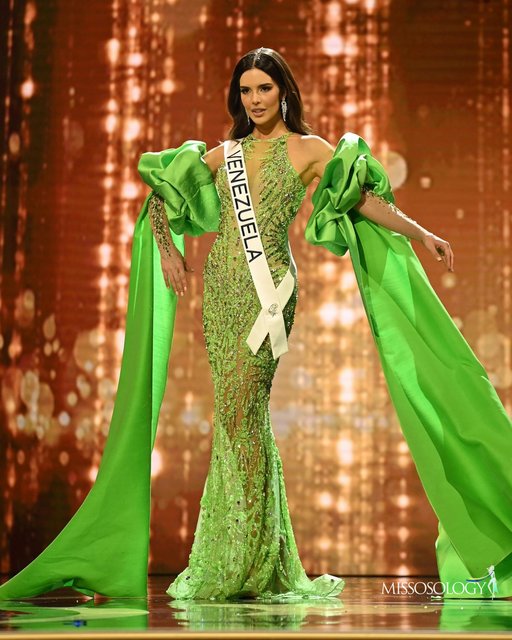 The most ideal choice for the crown.
Amanda is the ONLY woman from this batch that combines purpose and beauty. She has a legitimate social project that she started way back pageantry days. In short, she's a true princess. Performance-wise, she gave her everything and I am so proud of her transformation. She's a hard worker and it shows. She has incredible energy, she's the only woman who initiated a talk to each of her co-delegate pre-competition.
Most of all, she bears a sash that has a long history with Miss Universe and her win will change the image of this sash's history for good.