Ian's Final Miss Universe 2022 Take



It's good to be back !

What a season this has been. I honestly think this is one of the strongest batch of competitors in the last decade, to the point that I genuinely couldn't pick a frontrunner.
It really can go either way. With such a strong group, it's a pity they have spent it in a hotel.

Miss Universe's relocation to Thailand cannot come soon enough. It's in danger of falling into obscurity. The women do not deserve that.

Anyway, I am not a predictionist, so here is my final list, like it or lump it.



Honourable Mentions



Aruba
Ecuador
Italy
Mauritius
Panama
#16

Tashi - ''The Perfect Debutante''


One of my absolute sentimental favourites this year, I just love when a debut country sends a contestant who puts them on the map. Tashi is outspoken about her life and how being a member of the LGBTQ+ community drives her passion for acceptance for equality. I hope to hear her name called. To say she was adorable during prelims would be putting it mildly !
#15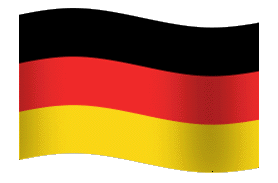 ''Soraya - The German Elsa''


Honestly, the only European worth mentioning.

A doll of a beauty and Germany has had a great year in pageantry. Can they make it a 2nd crown for the 2022 season?
#14

''Divita - Crown's Defender''


We seem to have gotten our Indian powerhouse back !

They know all the cards to play. I think a Back to Back is highly unlikely, but DIvita has thrown a lot of her critics underneath the bus. She did not come to sit back and hide in her predecessor's shawdow
#13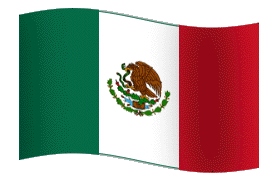 ''Irma - Mexico's Maverick''


I don't think many of us took Mexico seriously when she was first crowned but she really has shown up in New Orleans. Honestly, she can go a lot farther then this.

They also tend to do well in the USA, with all 3 of their Miss Universe winners being crowned on American soul. Can Irma make it a 4th ?!
#12

''R'Bonney - The Controversial Queen''


I'm torn here. Of course she will place.

But should she?! There is so much to unpack here.

I don't want to get into it here but I don't think a victory from her would be appreciated.
#11

''Ndavi - 21st Century Pioneer''


So, we all know that South Africa is just crushing it in pageantry.

I honestly am just not feeling them this year. I mean, I can see her being in the Top 5 but honestly, I would feel like she would be robbing someone else. She is beautiful, and we know she will have cruised through her interview, but I just have no memory at all of being excited about her.
#10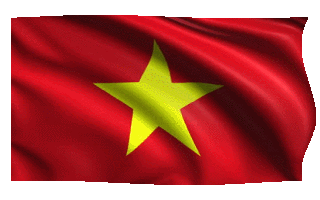 ''Ngọc Châu - Vietnamese Vixen''


What is with Vietnamese Queens and being so damn likeable ?!

Seriously, if only you could pass it around! I have always had a soft spot for this beauty, ever since she competed on the Miss Supranational stage. Vietnam is hungry for that crown. I don't know if this cutie can be their first winner, but I loved her daring choice of gown and their is no doubt she deserves to place!
#9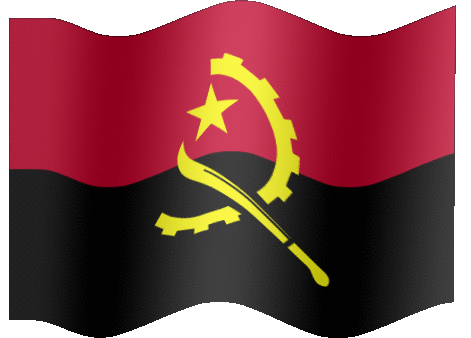 ''Swelia - African Lioness''


To me, she is the African torchbearer, not the powerhouse to the South.

Since her time in Miss Supranational last year, when she was robbed of a Top 5 placement, Swelia has been hungry to take a crown. If any African nation deserves to be in contention, it is Leila's protege !

And am I the only one who thinks her national costume would make an unreal evening gown ?!
#8

''Celeste - Perennial Powerhouse''


They have not come to play. Celeste is a stunner, with a spine like no other. She came back stronger then ever after Miss Earth and the Filipino streak will be protected with her at the helm.

But, and it is a big but, I know this placement will not be appreciated, come on, a 3rd crown in less than 10 years ?! That's asking too much. I want diversity and I want some new winners.

I seem to be the only one who actually liked her dress, though. Thought she carried it really well.
#7

''Mafe - Colombian Colossus''


Okay, now this one hurts !

I have named one of the other ladies higher up on this list as ''The Face'' but hot damn, Mafe is a close second.

What a rocky road to get here and even though I am hungry for a non powerhouse country to win, I have to give it to Colombia. If this literal embodiment of Barbie wins, I would not complain, no sirree.
#6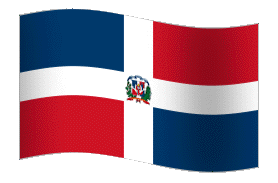 ''Andreina - Ultimate Darkhorse''


I actually am kicking myself for putting her here, because honestly, she is Top 5 material.

Andreina has such a strong resume, that she just screams a 21st Century beauty Queen.

I loved her choice of gown and I just thought to myself throughout the preliminary, this woman is a star. Eye on her !!!
4th RUnner-Up

''Ashley - The Sultry Sexbomb''


Coming into this, I had her as my #1 to beat!

She is still up there. How could she not be ? She is incredibly beautiful, carries a strong sash with a streak, and is a native speaker of English.

But, since she landed at the pageant, I have felt her...holding back ? Somehow coming across as cold. I don't know. Either way, I want her to be relatable and at the moment, it just isn't translating for me.

But a Top 5 placement ? All but guaranteed. It's up to her how she answers the Q&A.
3rd Runner-Up

''Amanda - Powerhouse Phoenix''


From the ashes one can rise !

It has been so long since Venezuela has been topping the list pageantry aficionados.
Since 2013, it has been a mixed bag of success. Even in 2018, I still believed they placed too high.

Well, here is Amanda. She has worked for this, she has yearned for it and do you know what? She would deserve it !
2nd Runner-Up

''Toshami - Jamaican Avenger''


They have always come so close. So close.

Well, here she is ! She blew me away at prelims, especially in that gown. One of the best of the night.

For me, she has always been under the radar but simmering away. A victory for her would be well earned after consistently sending strong women to this pageant.
1st Runner-Up

''Gabriela - The Face''


Well, the title says it all, doesn't it ? Gabriela is absolutely the most beautiful face in this year's competition. Yes, she has come competition, but you are drawn to her.

Wouldn't it just be miracolous to see an average sash, from a small Caribbean nation, take the crown ? I would be overjoyed with her win.
She has overcome Covid to get to this stage and thank Jesus we were spared the horror of her not being able to compete.

I wasn't blown away by her performance in gown and I do hope she changes it, but I have no doubt she will be up there!

MUO, if you waste this beauty, we will be having words !


and my winner is...



Miss Universe 2022




''Anna - The THAIger''


I can already hear the groans and anger...but do you know what?! I'm 31 years old, I don't care anymore.

I think Thailand has worked their socks off since 2015 and have finally gotten the recognition they deserve, with the likes of Chalita, Maria Ehren and Paweensuda gracing us with their presence. But, it culminates with our very own Anna.

Beautiful, articulate, hard working and with an inspirational story to boot, which she incorporated into her ''Can Tab'' gown at prelims, I have been rooting for this stunner since she won her national pageant. There is just something in her demeanor that screams Miss Universe to me. If you are going to shout that it is rigged because of the new ownership, let me give you receipts of the powerhouses that have placed over the last decade that have clearly been pandered too.

If she gets to the Top 5 and crushes her Q&A, I would root for her all the way !


Hope you all enjoyed and are looking forward to seeing who our new Queen will be !