Unbreakable's Miss Universe 2022 Final Choices



Welcome to the first edition of the JKN-Era
The miss Universe organization this year is looking for a "transformational leader.
lets see who of the ladies has what is takes






Honorable Mentions


Peru, India, Cambodia, Ecuador, France, Nigeria, Italy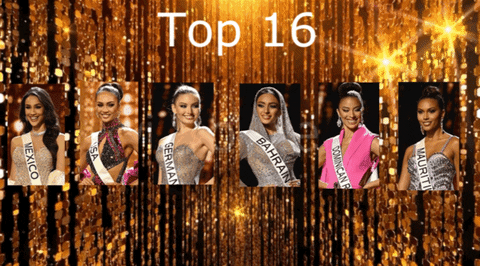 #16 Mauritius



The First time that they started competing was at Miss Universe in 1975.
Since then Not a single girl has made the cut. I hope this year is different. Go Mauritius !


#15 Dominican Republic



A great performer. but unlike many of you, I'm not a huge fan of her facial beauty..


#14 Bahrain



Even though its only the 2nd year for Bahrain to Compete at Miss universe, they already managed to send a Performer who is worthy of a placement.
she spent 3 months training in the Philippines. Her Walk is amazing, Her gown is Breathtaking and hopefully she bring back the Middle East to the top after 17 years.


#13Germany



Soraya is probably the strongest and most beautiful Miss Germany I've seen at Miss Universe. I'm not really surprised since she has been competing in Pageants for 6 years !
I'm a bit worried since I know she lacks the QandA skills in both German and English. but good luck to her anyways

#12 USA



even though her Performance was worthy of a top 10 spot. I was never a fan of her her styling specially in the last 2 weeks
Her make up is always messy and makes her look overcooked.
she wore however My favorite dress in the prelims, I wouldn't be surprised seeing her place higher


#11 Mexico



The biggest surprise for me.. One of the best performers of the night. Still not a fan of her facial beauty.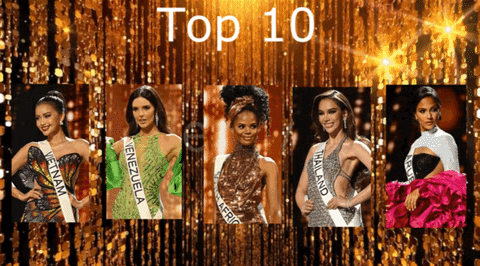 #10 Aruba


Not Only one of the best faces of the competition but also has great communication skills. with a little bit of luck she can even place in the top 5.
Not a huge fan of her prelims-gown and I hope she'll change it.

#9 Thailand



Even though she was in my top 5 in the Pre-arrival list, Her inconsistent styling and horrible make up was a big let down for me.
In the prelims she played it too safe. So I had no choice other than give her spot to girls who fought harder

#8 South Africa



From second spot on my pre-arrival list to the #8 spot. I have sadly not seen a single thing in the last 2 weeks that made me be excited or root for this girl..
Her performances at the prelims were just meh . We can not deny her communication skills though. If she somehow made it into the top 5 its game over !

#7 Venezuela



From the moment she was crowned I was never a fan of this Girl.. but for the first time since 2013 the Miss Venezuela Organization succeeded in transforming their winner like they used to in the old days . She might be just #7 on my list but I wouldn't be surprised seeing her winning.

#6 Vietnam



was in my top 3 in my Pre-arrival list. I rooted for this girls and called her " the best in Asia " for so Long .
sadly her Prelims-Performance couldn't get her in my top 5. but with a different gown everything is possible. Even the blue crown..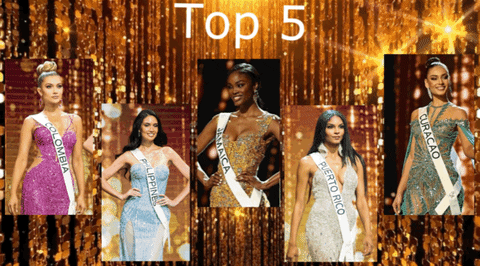 #5 Colombia



Also one of the girls that I was never a fan of when she was crowned. but I must say that it was a pleasure watching her Miss universe journey.. in the last 2 weeks she slayed most on the girls in candids and proved that her beauty and personality are enough to give Colombia another Top 5 placement ! Go Mafe


#4 Jamaica



What a beauty.. probably the strongest miss Jamaica since 2010 ! With a different gown she might have been higher on my list.
One thing is for sure. she is worthy of a top 5 placement at Least !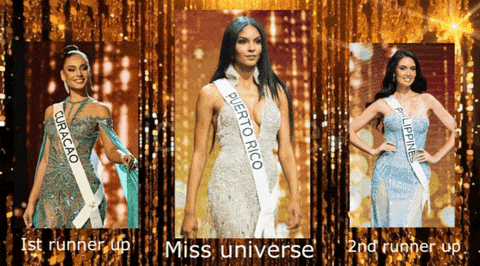 #3 Philippines



I'm one of the people who were rooting for Michelle Dee to win the Crown. But after following celeste's journey I'm 100% sure that Celeste was the right Choice.
I think that relatability was always her weakness.. but in the last 2 weeks I truly fell in love with her after watching tons of videos online
With a different gown she might end up in the top 2 waiting for her name to be called, and if that happened and would be so happy for her .


#2 Curacao


What is there left to say at this point? One of the best faces I've ever seen at Miss Universe ! She's on the same level of beauty as Ximena Navarrete and Dayana Mendoza !
When it comes to her Performance on stage, it's great but not spectacular, which is understandable since she's only 20.
Winner or Not, she is the most beautiful contestant of this Edition and it would be an absolute pleasure to see her face for a year..


#1 Puerto Rico



she's the only one that she checks all the boxes for me. When I look at her I see a Miss Universe in EVERY single Picture.
She never disappointed for a Second. I love watching her interviews and I find her honest and down to earth. I'm glad she waited until she's 28 to compete !
For Me, she is the 71st Miss Universe.




It was fun following the Pageant with y'all

See you next year with A BIGGER STAGE