poker_man's 69th Miss Universe Pre-Arrival Predictions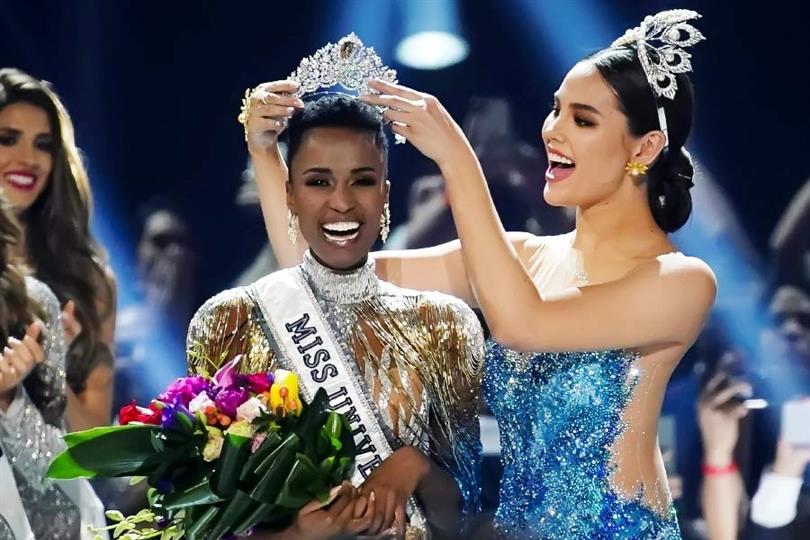 To be honest, the Miss Universe has lost a lot of its glory. It's become so contrived, women are forced to "study" and create obvious strategies before competing. Gone are the days when it used to be a competition of glamor and sex appeal. I must admit, Venezuela had a pageant school for aspirants but the polished girls are not as boring and dull as the ones we are having during the past years.

Nowadays, all the girls are trained like glambots with rehearsed speeches, calculated advocacies, premeditated pasarelas, etc. It doesn't look authentic anymore. Maybe the Organization can change its name to Miss Universe Academy since all the girls are pretty much like students showing off their skills just to impress the faculty and eventually be the valedictorian, it has become so technical and boring.

As a pageant fan since the nineties, I don't see myself religiously following the competition, because of work, and because I feel like I've also outgrown following pageants as well. Hopefully, I'll still follow the prelims and watch the pageant night.

Here are my top favorites right now.



BUBBLING UNDER



BELIZE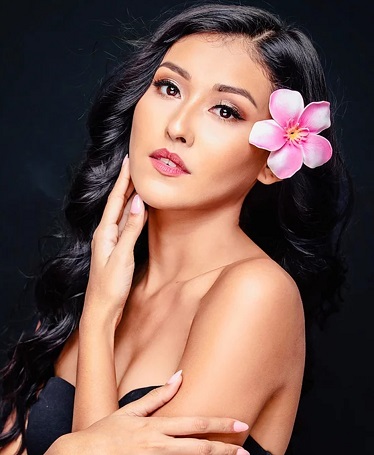 Iris Salguero
Iris' advocacy is similar to Demi Leigh Tebow's, especially with the incident of having an attacker and being able to defend one's self from situations as such. I don't know if she is strong enough to pull through but she is a breath of fresh air. I just love how natural she looks.

GREAT BRITAIN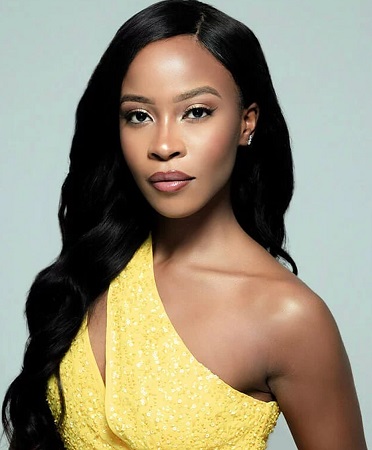 Jeanette Akua
Jeanette is already a semi-celebrity in the UK having competed in talent reality shows. if she is able to deliver when it comes to the swimsuit and evening gown segments, she can win the judges easily.

SINGAPORE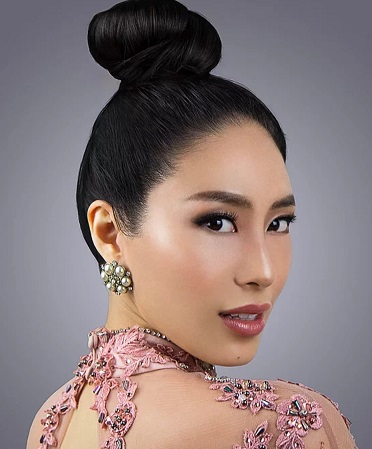 Bernadette Belle Ong
Bernadette is very well-spoken, but the odds are against her having a weak sash. With how traditional the Miss Universe Organization is, I also don't know how her being a disc jockey would be seen as an advantage. She has that party girl vibe about her which may not earn brownie points from the judges.

BARBADOS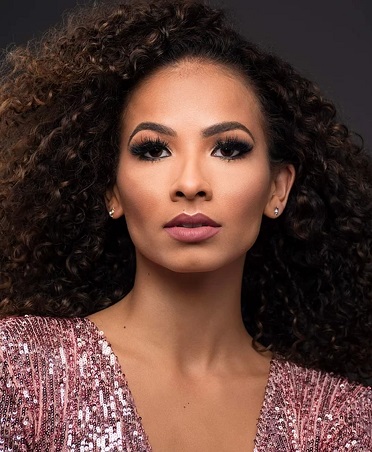 Hillary-Ann Williams
She speaks with a lot of conviction, and I just love her face. Miss Universe barely shows appreciation to Caribbean girls, if they will take a risk, she is definitely one of the best ones to represent the organization. Her pics don't do her justice but in the videos, she comes to life.

CHILE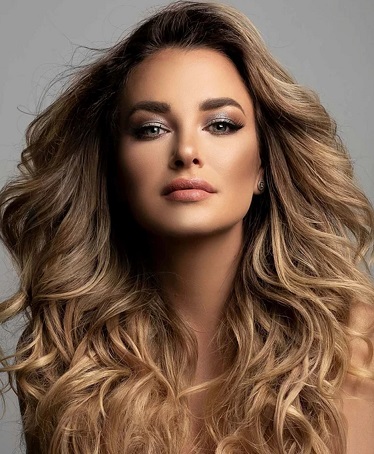 Daniela Nicolás
Daniela reminds me so much of Mariana Vicente and Migbelis Castellanos. If she had the sash of Venezuela and Puerto Rico, she'd definitely be a top contender. She's very confident and outgoing.

BELGIUM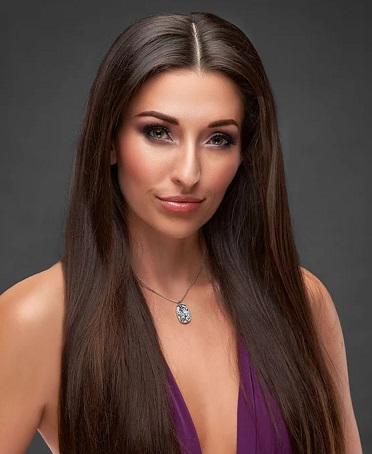 Dhenia Covens
Girls like Dhenia make me miss the Trump era. She looks like a supermodel, and I love that she has the passion for the arts. Usually, European girls are very reserved and subdued but she is very lively and active. She's again one of those girls whose pics don't do her justice.

JAPAN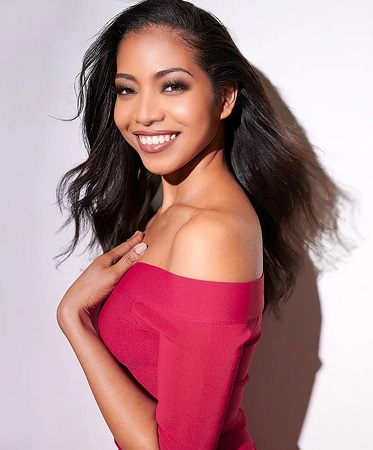 Aisha Harumi Tochigi
I can still remember when Japan sent Ariana Miyamoto as the first biracial Japanese candidate for Miss Universe. She looked amazing but she was a disappointment on stage. Aisha seems to be the complete opposite, she may not be perceived as the stunner, but she is far more endearing and likeable.



CLOSE CALLS



BAHAMAS


Shauntae Miller
Despite looking very statuesque, Shauntae doesn't come across as an intimidating person. There's something very fresh about the vibe she exudes. I think she can break in and pull a surprise.

SPAIN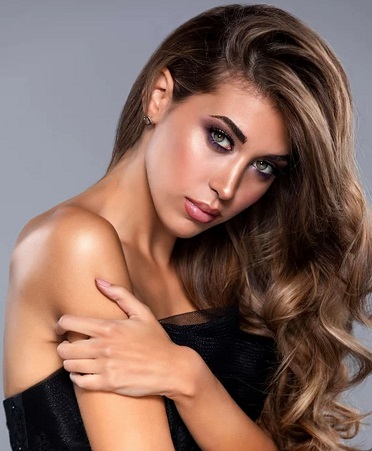 Andrea Martínez
I adore Andrea's strong features. She reminds me of Sofía del Prado who is also a basketball player. Andrea really needs to stand out or she'll drown in the sea of strong women this year.

COLOMBIA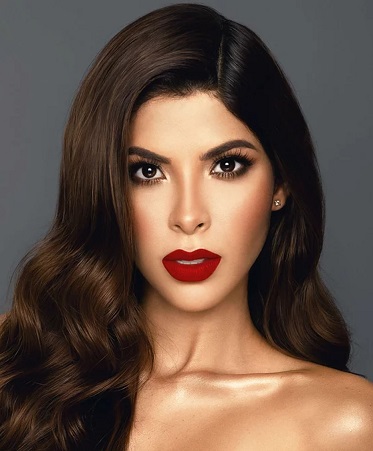 Laura Olascuaga
I'm not so sure about Laura this time around. She seems to struggle speaking in English and she has that pageant patty vibe going for her. There's a lot of competition for this year so I'm not so sure if she can easily course her way through the way previous Colombian girls did.

CZECH REPUBLIC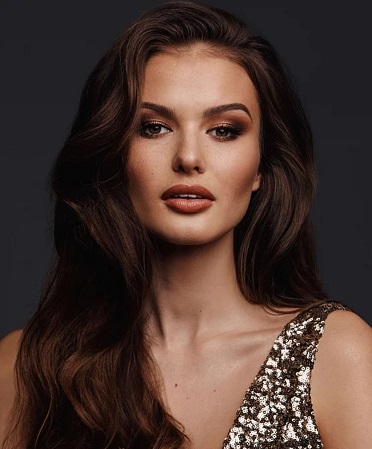 Klára Vavrušková
I really love how effortlessly gorgeous Klára looks. I don't even remember the last time Czech Republic placed but I just want to see more of Klára during the pageant night. I must admit, she sounds like a Miss Earth candidate in her video presentation, I'm not so sure if that is strong enough for her to make an impact.



TOP 21


INDONESIA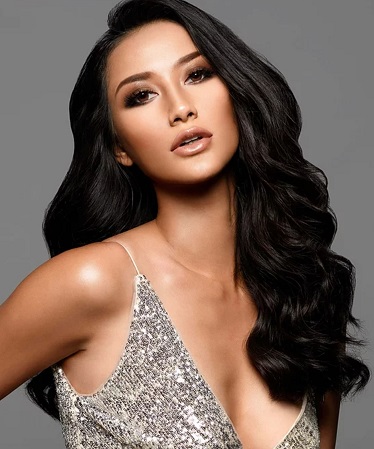 Ayu Maulida Putri
21st place
One can tell that Ayu is working very hard to make a splash but speaking in English fluently is not something that can be done overnight. She really has to use her native language and secure a decent interpreter. The memorized quotes are going to be cringe-worthy to hear if she gets to the statement portion.

EL SALVADOR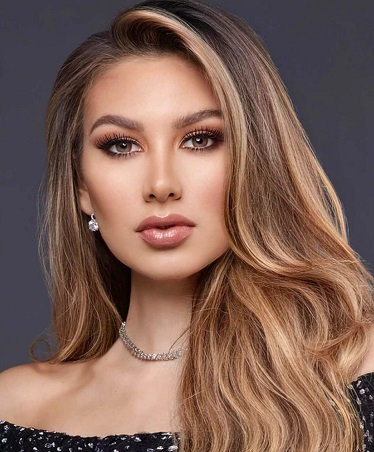 Vanessa Velásquez
20th place
Vanessa reminds me so much of Marelisa Gibson facially. However, among the latinas she seems to stand out as of right now. I wonder if she can sustain the hype. I think this is the first time I can remember that El Salvador is up in the ranks of being recognized this early. She has a very endearing personality, she can easily outshine the sash factor of other Latinas to be honest.

IRELAND


Nadia Sayers
19th place
I love this girl. She is very radiant. I really hope that IMG doesn't waste Nadia, I think she has a lot of offer and she seems to be a very nice girl. She's young, she's fresh, I love that her advocacy is not as usual as the typical sob story we get from pageant girls.

BRAZIL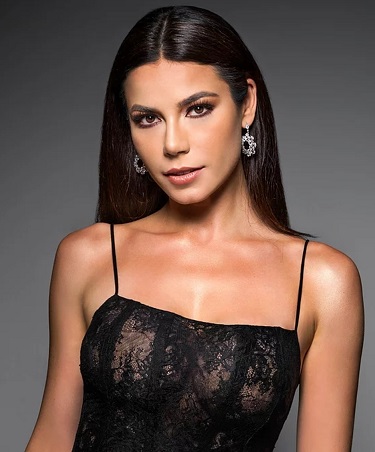 Julia Gama
18th place
Julia is an aspiring actress in China. It's very unusual to hear that she wants to pursue a career someplace far but she seems to be driven to become a celebrity more than anything. I've said this countless times but Brazil seems to have a token spot but always fails to make it past the first cut despite sending strong girls. If the Top 21 has to deliver speeches once more, she better make herself sound interesting and convincing to advance further.

CURAÇAO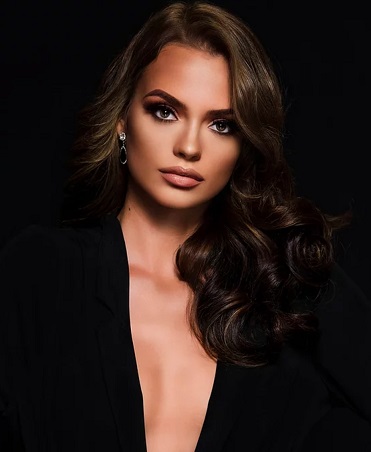 Chantal Wiertz
17th place
Chantal is a person with autism. It's just so brave of her to push herself out there and challenge herself in a pageant. She is one of the best faces in the pageant this eyar and I hope to see her perform well.

DENMARK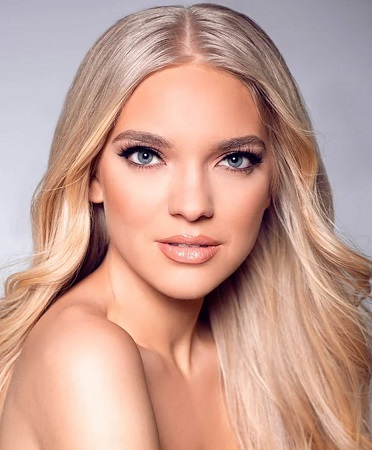 Amanda Petri
16th place
Amanda is surely going to be one of the girls in front when the candidates perform the opening number, if ever there will be any dancing from the girls this year. She is a dancer, and I think it adds points to her personality because she just radiates with so much life and energy.

VENEZUELA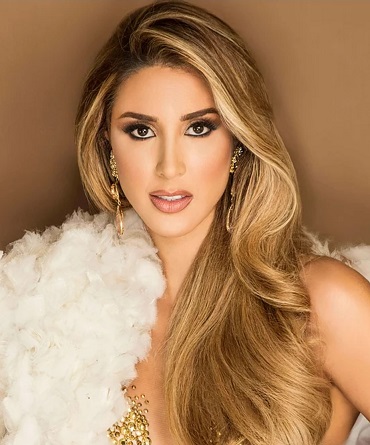 Mariángel Villasmil
15th place
Mariángel to me is going for the Ana Karina Áñez and Vanessa Gonçalves look. The dated styling is just a big no. However, she still radiates with so much poise and beauty. I've learned never to count Venezuela out. They may not be reigning supreme as compared to their heyday but that doesn't mean that they cannot pull off surprises.

CAMBODIA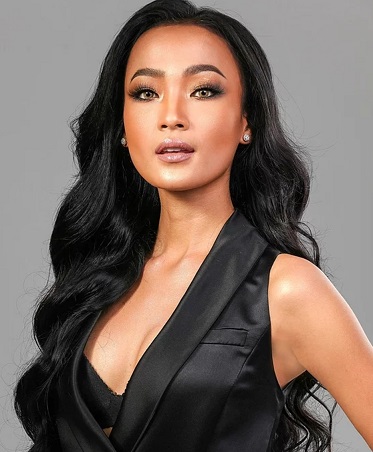 Sarita Reth
14th place
I didn't expect to be blown away by her video presentation. I like that she comes across as very simple, and that she uses her ability to command attention with her presence and by just talking about what she does from day-to-day. Sarita is an actress, I'm sure she has a lot of surprises to offer and I wish that IMG sees that potential in her.

DOMINICAN REPUBLIC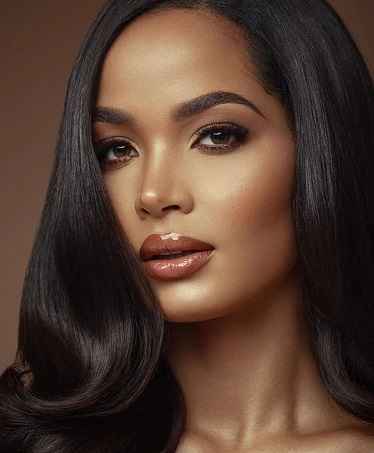 Kímberly Jiménez
13th place
Kimberly has a very polished video presentation. Everything from the way she speaks to how she looks and presents herself screams that she is a strong contender. Having placed as first runner-up previously, I'm sure that Kimberly will fight tooth and nail to secure a spot in the semifinals.

PHILIPPINES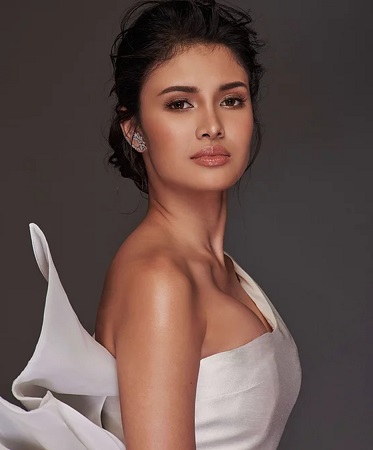 Rabiya Mateo
12th place
I think that Rabiya is so eager to win the crown due to the tremendous pressure from Pinoy fans. You can tell by the way she speaks, she makes sure to stress and emphasize on certain points that would make her sound more intelligent. I think that she should find that balance, and she should pace herself, since she seems to be all over the place and the competition hasn't even started.

FRANCE


Amandine Petit
11th place
I just love Amandine's barbie doll face. She has a very high-fashion look, and she kind of reminds me of a European Taylor Swift. I noticed that she confidently spoke in French, despite so many girls speaking in English these days. One of the most adorable girls to watch this year.



TOP 10



THAILAND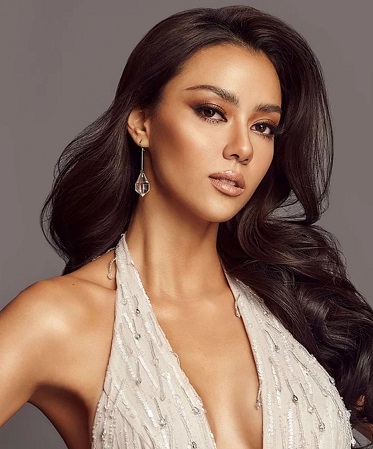 Amanda Obdam
10th place
Amanda seems to be constantly compared to Catriona Gray. There are so many similarities, they are both half-white, and the hype behind their campaign for Miss Universe is backed by intense fanfare. However, the difference is that Amanda acknowledges both her Canadian and Thai roots equally, as compared to Catriona who was very careful about mentioning Australia despite being born and raised in that country. The challenge for Amanda is to deliver the goods in public speaking, since there are a lot of girls who are very dangerous in that department.

MEXICO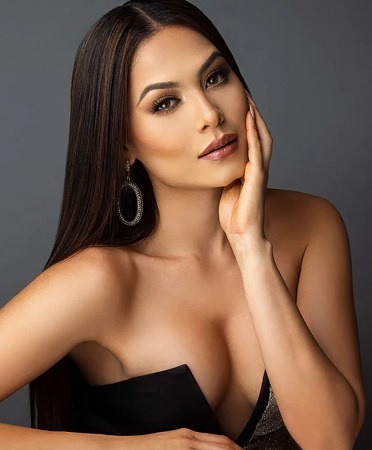 Andrea Meza
9th place
Andrea almost became Miss World, and that is very huge advantage considering that experience really plays a huge factor in standing out and gaining momentum throughout the competition. Contrary to Catriona's Miss Universe strategy coming in (who also previously competed and placed high in Miss World), Andrea is not on everyone's radar. Perhaps, being low key is the best game plan for her. She will probably surprise everyone once the competition officially begins.

PERU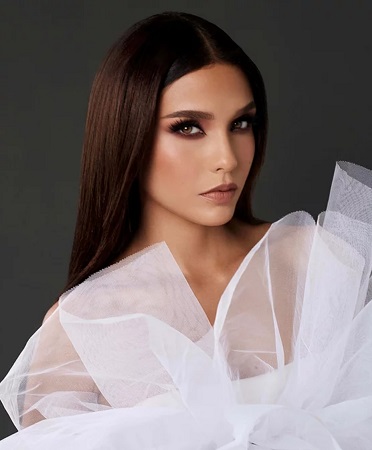 Janick Maceta Del Castillo
8th place
I really love how Janick speaks. She is so full of energy, she is not monotonous. The great thing about her video presentation is that it's not too serious. Not to mention, her job in New York doing movie scores is very interesting as well. Among the Latinas, she definitely has the most charisma.

INDIA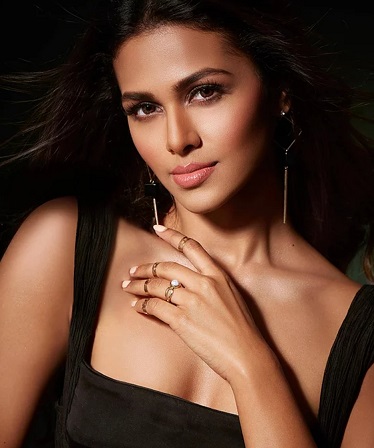 Adline Castelino
7th place
It seems like Adline is a very spiritual being, and I like that she doesn't make it sound too exclusive. Usually, we get to hear so many of those who would rub their religions and beliefs in your face, but with Adline, she is able to talk about it in a very diplomatic manner. I also love how calm her voice sounds.

USA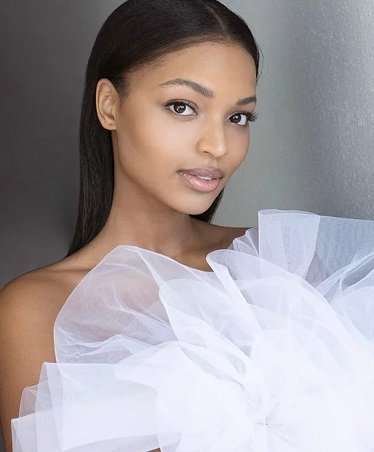 Asya Branch
6th place
Asya speaks like she is more of a Miss Teen USA than a Miss USA. Not that it's a bad thing, but she looks and sounds so young. Her advocacy is very timely and relevant today. She knows what the pressing issues are in today's society and she is not afraid to speak about how it relates to her personal life.



TOP 5



CANADA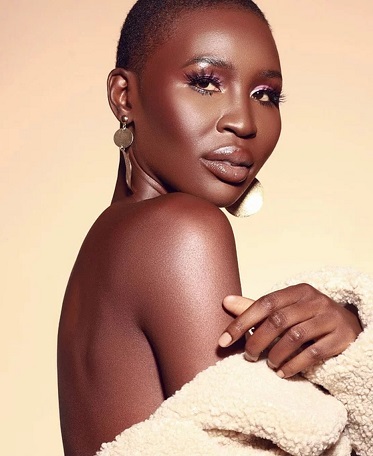 Nova Stevens
4th runner-up
Nova has a very endearing personality. Despite being an activist, she doesn't seem to be dismissive of others. I love that she is clever enough to talk about inclusivity towards the end of her video. The #BLM movement recently has been polarizing to a lot of people lately, but she seems to be in control of what she wants to say.

JAMAICA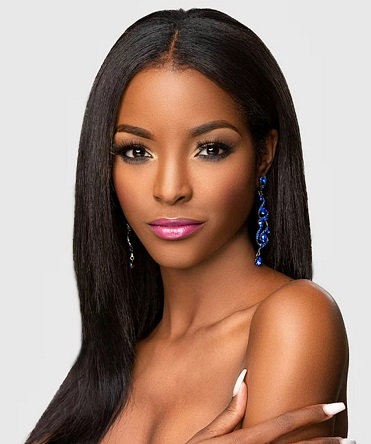 Miqueal-Symone Williams
3rd runner-up
Of all the black barbies we have in the competition, Miqueal obviously has the most commercial look. She is a model, and she is very articulate as well. She speaks with so much conviction. She gives me Zozibini Tunzi vibes as soon as she opens her mouth. If the showdown is a balance between presentation (swimsuit/evening gown) and speaking, she can definitely show dominance.

SOUTH AFRICA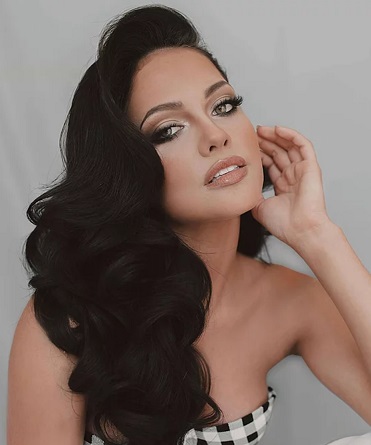 Natasha Joubert
2nd runner-up
This country never commits mistakes these days. They have strongly secured the spot of sending the most well-versed candidates in Miss Universe and the amazing thing is that they are not relying on a template or prototype. The great thing about Natasha is that she looks so relaxed, there's no pressure felt in the way she conducts herself, despite following three strong previous delegates from South Africa.

AUSTRALIA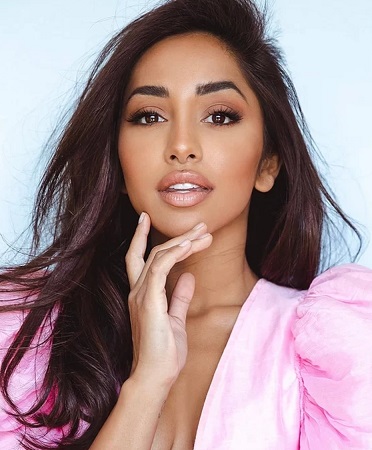 Maria Thattil
1st Runner-up
Maria is probably one of the strongest Miss Australia winners in recent years. She is very intelligent and it shows in how she carries herself. Her multi-cultural background works well for her and it doesn't look forced at all. She has to be prepared during the swimsuit and evening gown so she can advance and win it all.

PUERTO RICO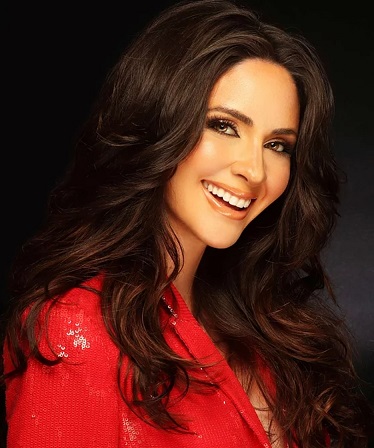 Estefanía Soto Torres
Miss Universe 2020
Judging by the video presentation, this woman is the complete package. She has a very sophisticated and classic look, I love that she not overdoing it the way most Latinas do. I really adore her subtle strategy. Her soft sex appeal is very contagious as well. This is just based on my initial assessment and it seems like she is the one to beat so far.

Hope you guys enjoyed my list. I just hope that this year's edition is far more colorful than the 2019 edition which was a huge disappointment. Thank you!