HI GUYS WELL TODAY IM REALLY EXCITED BECAUSE FINALLY THE 35 OFFICIAL CANDIDATES FOR NUESTRA BELLEZA MEXICO 2012 WERE REAVEALED...AFTER FOLLOWING THE PAGEANT SINCE THE CASTINGS NOW IM PROUD TO SHOW YOU ALL THE HIGH LEVEL MEXICO HAS THIS YEAR...IM SURE 2013 WILL BE THE YEAR FOR MÉXICO!!!

THE CONCENTRATION WILL START ON AUGUST 4TH AND THE FINAL NIGHT WILL BE ON SEPTEMBER 1 IN CHIAPAS, MÉXICO.

HERE ARE THE 35 GORGEOUS LADIES...WELL MAYBE ONLY 28 OF THEM BECAUSE THE REST ARE CREATURES
NOTE:PLEASE COMMENT BECAUSE IT TOOK ALOT OF EFFORT AND TIME TO FINISH THIS THREAD...OPINIOS, COMMENTS, CRITICS ACCEPTED.
╬☼ Nuestra Belleza Aguascalientes 2012 ╬☼
NAME: Jessica Amor Mendoza
AGE: 21
HEIGHT: 1.77 mts
CITY: Aguascalientes, Aguascalientes
picasion
╬☼ Nuestra Belleza Baja California 2012 ╬☼
NAME: Jeraldine Gonzáñez Meza
AGE: 22
HEIGHT: 1.74 mts
CITY: Tijuana, Baja California
picasion
╬☼ Nuestra Belleza Baja California Sur 2012 ╬☼
NAME: Diana Kristal Castro Castro
AGE: 19
HEIGHT: 1.82 mts
CITY: La Paz, Baja California Sur
picasion
╬☼ Nuestra Belleza Chiapas 2012 ╬☼
NAME: Karla Fernanda Ruiz Franyutti
AGE: 20
HEIGHT: 1.74 mts
CITY: Las Rosas, Chiapas
picasion
╬☼ Nuestra Belleza Chihuahua 2012 ╬☼
NAME: Gabriela Prieto Díaz Infante
AGE: 20
HEIGHT: 1.74 mts
CITY: Chihuahua, Chihuahua
picasion
╬☼ Nuestra Belleza Coahuila 2012 ╬☼
NAME: Cecilia Nallely Vázquez Aguirre
AGE: 21
HEIGHT: 1.77 mts
CITY: Saltillo, Coahuila
picasion
╬☼ Nuestra Belleza Colima 2012 ╬☼
NAME: Mirna Guadalupe Parra Orozco
AGE: 20
HEIGHT: 1.82 mts
CITY: Armeria,Colima
picasion
╬☼ Nuestra Belleza Distrito Federal 2012 ╬☼
NAME: Karen Padilla
AGE: 21
HEIGHT: 1.76 mts
CITY: Ciudad de México
picasion
╬☼ Nuestra Belleza Distrito Federal Designada 2012 ╬☼
NAME: Natalia Serrano
AGE: 22
HEIGHT: 1.75 mts
CITY: Ciudad de México
picasion
╬☼ Nuestra Belleza Durango 2012 ╬☼
NAME: Ana Victoria Sánchez Soto
AGE: 23
HEIGHT: 1.71 mts
CITY: Durango,Durango
picasion
╬☼ Nuestra Belleza Estado De México 2012 ╬☼
NAME: Laura Villalobos Cano
AGE: 18
HEIGHT: 1.78 mts
CITY: Metepec, Estado de México
picasion
╬☼ Nuestra Belleza Guanajuato 2012 ╬☼
NAME: Elisa Espinoza Gòmez
AGE: 22
HEIGHT: 1.74 mts
CITY: Celaya, Guanajuato
picasion
╬☼ Nuestra Belleza Guerrero 2012 ╬☼
NAME: Fátima Paloma Hernández Carpio
AGE: 19
HEIGHT: 1.82 mts
CITY: Acapulco,Guerrero
picasion
╬☼ Nuestra Belleza Hidalgo 2012 ╬☼
NAME: Maria de los Angeles Cuevas de Anda
AGE: 20
HEIGHT: 1.68 mts
CITY: Pachuca, Hidalgo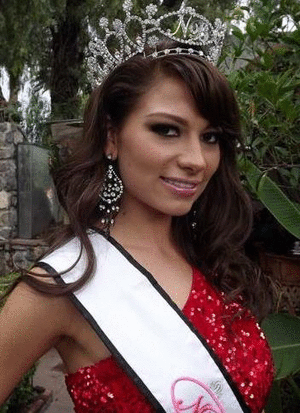 picasion
╬☼ Nuestra Belleza Jalisco 2012 ╬☼
NAME: Ana Karen Siordia Velasco
AGE: 21
HEIGHT: 1.72 mts
CITY: Guadalajara, Jalisco
picasion
╬☼ Nuestra Belleza Jalisco Designada 2012 ╬☼
NAME: Jaqueline Sauza Ramírez
AGE: 22
HEIGHT: 1.75 mts
CITY: Guadalajara, Jalisco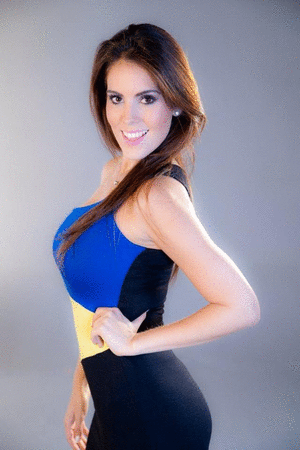 picasion
╬☼ Nuestra Belleza Michoacán 2012 ╬☼
NAME: Sofia Chávezz Castillo
AGE: 23
ESTATURA: 1.74 mts
CITY: Jacona, Michoacan
picasion
╬☼ Nuestra Belleza Morelos 2012 ╬☼
NAME: Chiara Leuzinger Zuccolotto
AGE: 20
HEIGHT: 1.75 mts
CITY: Cuernavaca, Morelos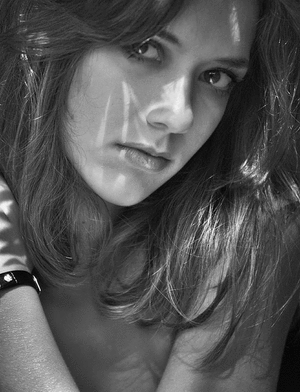 picasion
╬☼ Nuestra Belleza Nayarit 2012 ╬☼
NAME: Lilia Jasibi Suma Cueva
AGE: 22
HEIGHT: 1.76 mts
CITY: Riviera Nayarita,Nayarit
picasion
╬☼ Nuestra Belleza Nuevo León 2012 ╬☼
NAME: Cynthia Lizetthe Duque Garza
AGE: 19
HEIGHT: 1.76 mts
CITY: Monterrey, Nuevo León
picasion
╬☼ Nuestra Belleza Nuevo León Designada 2012 ╬☼
NAME: Lucero Miroslava Montemayor Gracia
AGE: 22
HEIGHT: 1.76 mts
CITY: Guadalupe, Nuevo León
picasion
╬☼ Nuestra Belleza Oaxaca 2012 ╬☼
NAME: Almudena Villasante Palau
AGE: 18
HEIGHT: 1.74 mts
CITY: Oaxaca,Oaxaca
picasion
╬☼ Nuestra Belleza Oaxaca Virtual 2012 ╬☼
NAME: Michelle Mendoza Garcia
AGE: 20
HEIGHT: 1.74 mts
CITY: Matias Romero, Oaxaca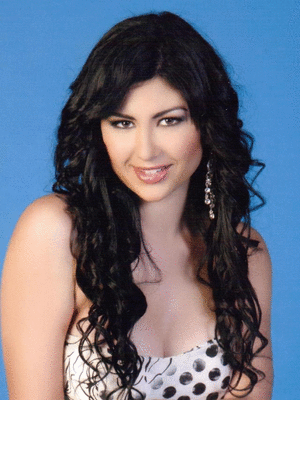 picasion
╬☼ Nuestra Belleza Puebla 2012 ╬☼
NAME: Paola Dartigues Rodriguez
AGE: 19
HEIGHT: 1.76 mts
CITY: Puebla, Puebla
picasion
╬☼ Nuestra Belleza Querétaro 2012 ╬☼
NAME: Ana Elisa Garcìa Hugues
AGE: 20
HEIGHT: 1.68 mts
CITY: Querètaro, Querètaro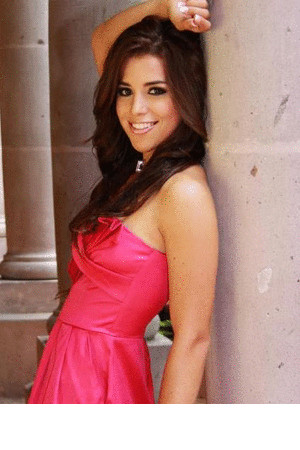 picasion
╬☼ Nuestra Belleza San Luis Potosí 2012 ╬☼
NAME: Veronica Sánchez Alonso
AGE: 20
HEIGHT: 1.79 mts
CITY: San Luis Potosí, San Luis Potosí
picasion
╬☼ Nuestra Belleza Sinaloa 2012 ╬☼
NAME: Karime Macìas Olson
AGE: 23
HEIGHT: 1.71 mts
CITY: Mazatlàn,Sinaloa
picasion
╬☼ Nuestra Belleza Sinaloa Designada 2012 ╬☼
NAME: Briseyda Zazueta López
AGE: 23
HEIGHT: 1.72 mts
CITY: Culiacán, Sinaloa
picasion
╬☼ Nuestra Belleza Sonora 2012 ╬☼
NAME: Gabriela Saldivar Preciado
AGE: 19
HEIGHT: 1.73 mts
CITY: Cd. Obregón,Sonora
picasion
╬☼ Nuestra Belleza Tabasco 2012 ╬☼
NAME: Maria Alejandra García Izquierdo
AGE: 20
HEIGHT: 1.75 mts
CIUDAD: Villahermosa,Tabasco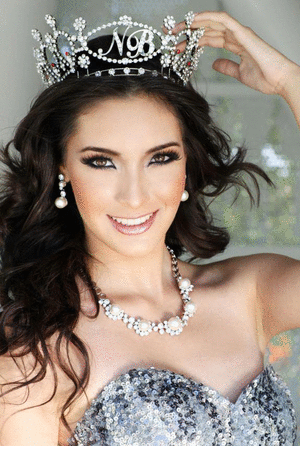 picasion
╬☼ Nuestra Belleza Tamaulipas 2012 ╬☼
NAME: Andrea Andrade Vargas
AGE: 20
HEIGHT: 1.73 mts
CITY: Reynosa, Tamaulipas
picasion
╬☼ Nuestra Belleza Tlaxcala 2012 ╬☼
NAME: Carla Angelli Tapia Rosas
AGE: 20
HEIGHT: 1.80 mts
CITY: Tlaxcala,Tlaxcala
picasion
╬☼ Nuestra Belleza Veracruz 2012 ╬☼
NAME: Marilyn Chagoya Triana
AGE: 19
HEIGHT: 1.81 mts
CITY: Poza Rica, Veracruz
picasion
╬☼ Nuestra Belleza Yucatán 2012 ╬☼
NAME: Marsha Ramires Martinez
AGE: 20
HEIGHT: 1.71 mts
CITY: Mèrida,Yucatán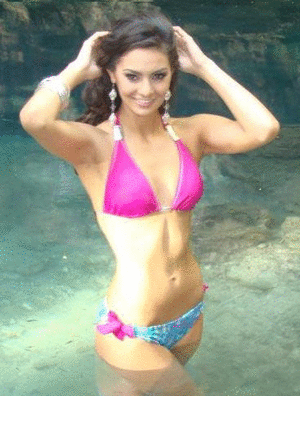 picasion
╬☼ Nuestra Belleza Zacatecas 2012 ╬☼
NAME: Thalía Artemisa Rivera Montañez
AGE: 21
HEIGHT: 1.75 mts
CITY: Zacatecas, Zacatecas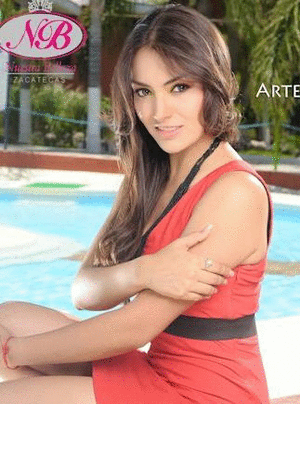 picasion