16 - Switzerland - Alina Buchschacher

Call me crazy but I find her enchanting and she may be a Trump Card either so I'm happy its her as Miss Switzerland Universe




15 - El Salvador - Ana Yancy Clavel

I liked her when she was crowned like her now, she's got an amazing potential, she is the greatest Miss El Salvador I've ever seen. Hope she stands out a bit and her styling in the prelims is going to determine her faith in the cut.




14 - France - Delphine Wespiser

Still not sure about her body, because her hip area was over-weighted when she was crowned and still not so sure about her presentation skills, her position will change a lot in this list but I love her red hair and sparkly eyes, bet her styling will be awesome either.




13 - Mexico - Karina Gonzales

I still have my doubts about her, sometimes her smile can be a little bit disturbing but she is undeniably hot with a cute look of her, amazing body etc.. lets see




12 - Peru - Nicole Faveron

I know all this bullshit about her being not pageant type and all
but I think she is fabulous and she can bring it on. She is one of the most beautiful candidates ( she is so my type
) this year and I bet she'll be prepared so watch yourself out.




11 - Japan - Ayako Hara

The most beautiful Japanese candidate since Kurara Chibana, just needs some spark then she can easily be in the Top 10 but with this weak performance of hers she can only make the cut, I have high hopes for her I define her as the pure beauty of this year.




10 - Czech Republic - Tereza Chlebovska

She was my ultimate winner for the Ceska Miss crown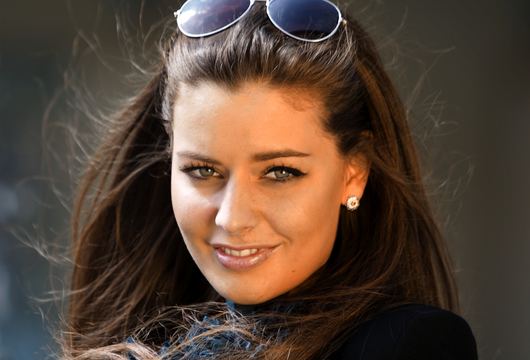 9 - Philippines - Janine Tugonon

For me, facially she is a semi-goddess. I want her to be prepared and prove her haters wrong! We are talking about philippines here ofcourse she will be styled up perfectly and ready to rock that stage, I admire the sincerity in her eyes and I believe she is reflecting it to person who is interacting with her.




8- Venezuela - Irene Esser

I just think that sometimes she can be very plain and look like a mediocre beauty but I know her presentation skills are tremendous so if she wont be styled up like a granny just like in MV she can even be in the top 5 because I know that she can look youthful and fresh atst




7 - Australia - Renae Ayris

Haven't seen much from her but she was my winner of MAU so expecting a lot because I believe that she is the most beautiful since Jennifer. Her main disadvantage is her body, she needs to be more fit.




6 - Turkey - Cağıl Özkul

What can I say, catwalk diva, amazing body, sexy and innocent at the same time, hardworker, intelligent ( will do great in the interview) the only disadvantage is her face for some people. But I just love her facial features, she is just not a classic beauty thats why some people re not open minded but she was my winner from the start. She will rock that stage. I have faith in her.




5 - South Africa - Melinda Bam

She's got something, I know she's facially not that beautiful but thats not that importantfor me if I don't find the features especially disturbing, she's got something, I'm watching her.




4 - Puerto Rico - Bodine Koehler

She's growing so fast on me, she was out of the list now in the 4th spot woow, even I can't believe it. She is the total package if only I didn't find her nose disturbing... but not that much anymore.. actually... I'm even starting to like it


3 - Croatia - Elizabeta Burg




Watching out, I know she looks like a goddess but hey, she can look mediocre either so her legs are her disadvantage, we don't know if she'd be styled up perfectly because she might not, thats a possibility and she can be a disapointment..

2 - Ecuador - Carolina Aguirre




Miss Universe - Russia - Elizaveta Golovanova

She is a classic Russian beauty in a classy way. Unlike some of the others I think her hair is a standout and hope she won't cut it. She has this undefinable attraction even though she looks too innocent. Hope to see her performance she may not always stand as the MU on my list but after seeing her progress I know this girl has a lot to offer and somehow I feel like right now she is the only candidate suits the crown




Almost there, USA, Cayman Islands, Indonesia, Serbia

HEY, THESE ARE MY OPINIONS NO BASHING TO DEATH PLEASE