What do these women all have in common?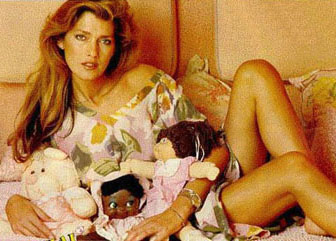 ........



They were all BORN in the WRONG BODY.
Yet according to some of you guys, they are not considered women.
I know that I cannot convince all of yall but if you consider any of the women above beautiful, then why can they not participate in a beauty pageant?
I understand the morals, legalities and the controversies that would result from transsexuals competing in beauty pageants.
Especially since they are not considered "women" in many countries.
But how could some of you, who are in the LGBT community not consdier these people women?
Don't we all fight for the same rights?
It disgusts me when I see a gay man insult a transsexual, just like some of yall did with Jenna.
As if "cutting your dick off" is all it takes to become a transsexual. As if it's really that "easy".
How ignorant some of you guys sounds.
The beauty of women come in all forms, why can't we just respect it?