In The MRS. or MARRIED Category

MRS. VIETNAM was Crowned MRS. UNIVERSE 2017 beating 84 countries at Glitzy Event in Durban, South Africa on September 2, 2017.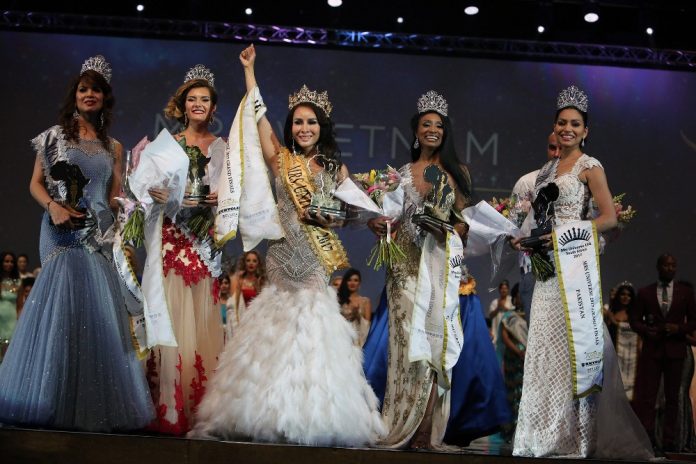 From left to right: Mrs. India, Shaveta Athwal (4th Runner-Up); Mrs. France, Anastasia Gorshkova (3rd Runner-Up); Mrs. Vietnam, Tram Hoang Luu (Mrs. Universe 2017 Winner & Queen); Mrs. Gabon, Gwen Madiba Moubouyi (1st Runner-Up) and Mrs. Pakistan, Taiba Noorulian Sheheryar (2nd Runner-Up).
MRS. UNIVERSE was dubbed as THE MOTHER OF ALL CROWNS & PAGEANTS for the valid reasons of being the most significant and relevant crown & pageant of its kind, for being the PARENT-MOTHER in the family/society, for ITS MATURITY AND SENIORITY to ALL Miss & Mister pageants, for the precise and real meaning of the word UNIVERSE, and for the great, universal scope of its Crown & Title of MRS. UNIVERSE that covers the entire, infinite and eternal Universe...
For the detailed news on this universal event, click on these links:

https://www.sapeople.com/2017/09/03/mrs ... th-africa/

http://www.indianspice.co.za/2017/09/vi ... rse-crown/