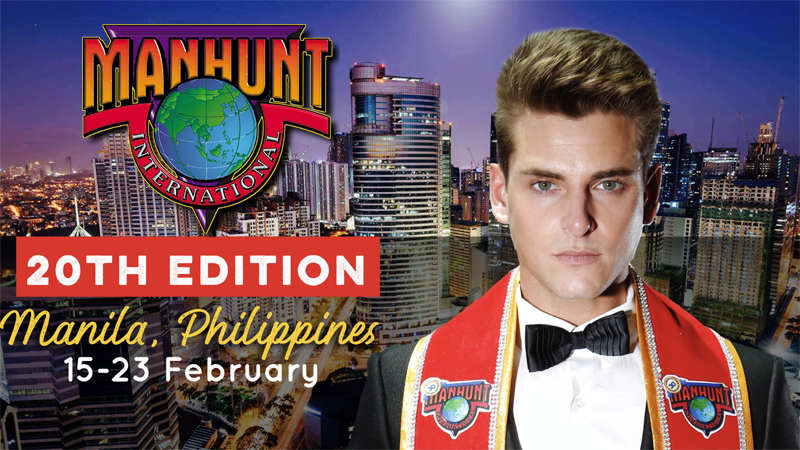 For the second time, the Philippines will host the prestigious Manhunt International modeling competition.

More than 40 delegates from around the world will be coming to the Philippines for the premier modeling competition from February 15 to 23, 2020.
The gala night of 20th Manhunt International will be held on Feb. 22, 2020.

The World Final will be produced in The Philippines by the Empire Group of Companies: Empire.ph, Empire Studios, GAME and Mercator Models.



Follow the pageant thru:
Website: https://manhunt.international/
Facebook: https://www.facebook.com/manhuntintl/
Instagram: https://www.instagram.com/manhuntintl/