Layao crowned Mister Guam 2018
Tihu Lujan | The Guam Daily Post | Oct 26, 2018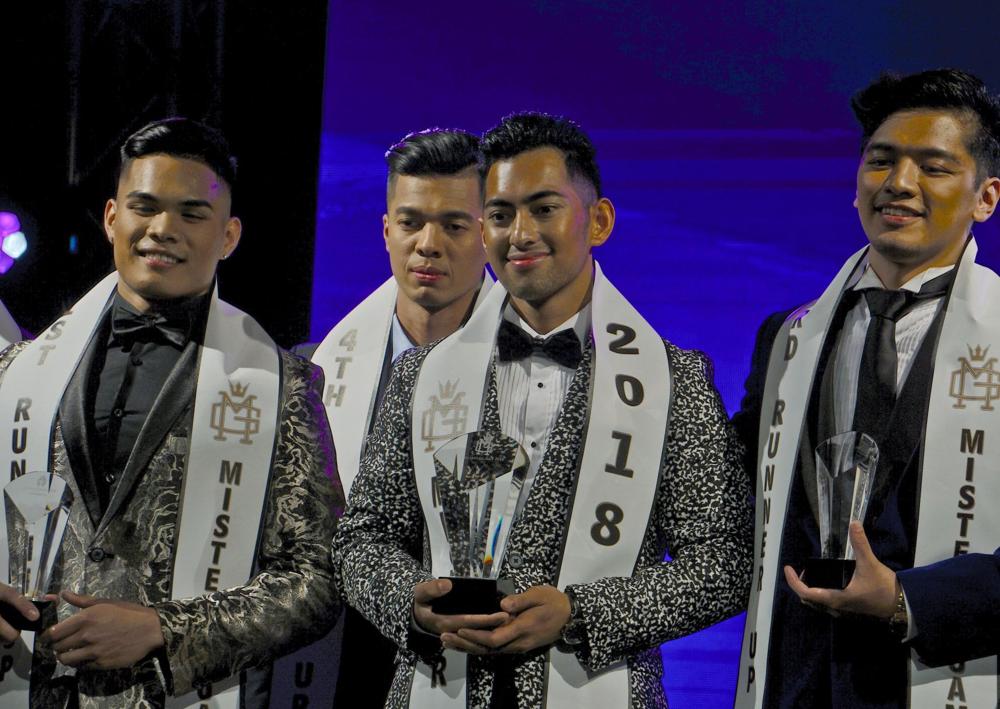 FINAL FOUR: Four finalists pose during the Mister Guam 2018 pageant finals Oct. 25 at the Sheraton Laguna Guam Resort in Tamuning. From left, Ron Tomagan, first runner-up; Joshua Soto, fourth runner-up; Christian Layao, Mister Guam 2018; and Gavin Chargualaf, third runner-up. Photos by Tihu Lujan/The Guam Daily Post
Calm, cool and collected are a few words to describe the men who competed for the title of Mister Guam 2018. The pageant was held Oct. 25 at the Sheraton Laguna Resort Guam in Tamuning.
The most prominent male pageant on Guam, 12 young men participated in Mister Guam 2018. In the end, 21-year-old Christian Templo Layao topped the competition and won.
The Dededo native is the son of Saturnino and Jeanette Layao. He will serve as an ambassador of Guam at international pageants and other events, in addition to being a role model locally.
Mister Guam National Director Louie Montinola said, "From various walks of life, they emulate and exemplify the charm, confidence and handsome looks of our Guamanian gentlemen. We hope to continue inspiring the men of tomorrow, as our motto proclaims."
Superlatives
• Best Smile: Jesse Cruz
• Best Runway Model: Russell Carganilla
• Most Determined: Jordan Pauluhn
• Most Improved: Elijah Limtiaco
• Mister Personality: Jesse Cruz
• Mister Photogenic: Jared Matanane
• Best Abs: Jesse Cruz
• Best Native Costume: Ron Tomagan
• Best Physique: Christian Layao
• Best Formal Wear: Jared Matanane
• Crowd Favorite: Gavin Chargualaf
Text and photos from:
https://www.postguam.com/news/local/lay ... 279.html#1