♚❁ MISS EARTH PHILIPPINES 2019 | JANELLE TEE❁♚
Posted:
Thu Feb 28, 2019 5:24 am


WELCOME TO THE OFFICIAL COVERAGE OF MISS EARTH PHILIPPINES 2019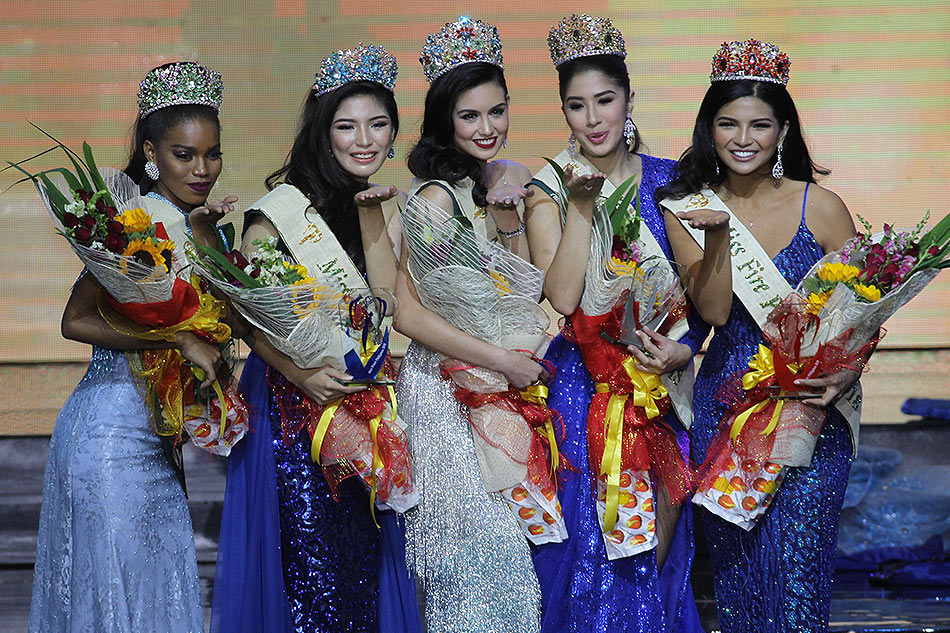 THE REIGNING QUEENS
Miss Earth Philippines 2018: Silvia Celeste Cortesi
Miss Air Philippines 2018: Zahra Bianca Saldua
Miss Water Philippines 2018: Berjayneth Chee
Miss Fire Philippines 2018: Jean Nicole de Jesus
Miss Eco Tourism Philippines 2018: Halimatu Yushawu




Miss Philippines Earth 2019 will be the 19th edition of Miss Philippines Earth which will be held on July 2019 at MOA Arena. Reigning Miss Philippines Earth Celeste Cortesi will crown her successor at the end of the event. 40 delegates will be competing for the crown.


FORMER TITLEHOLDERS:
2017: Karen Ibasco (MISS EARTH)
2016: Loren Mar Artajos (assumed responsibilities)
2016: Imelda Schweighart *
2015: Angelia Ong (MISS EARTH)
2014: Jamie Herrell (MISS EARTH)
2013: Angelee delos Reyes
2012: Stephany Dianne Stefanowitz
2011: Athena Mae Imperial
2010: Kris Psyche Resus
2009: Sandra Inez Seifert
2008: Karla Paula Henry (MISS EARTH)
2007: Jeanne Harn
2006: Catherine Untalan
2005: Genebelle Raagas
2004: Tamera Marie Szijarto
2003: Laura Marie Dunlap
2002: April Ross Perez
2001: Carlene Aguilar

*resigned



EVERYONE IS ENCOURAGED TO POST UPDATES.