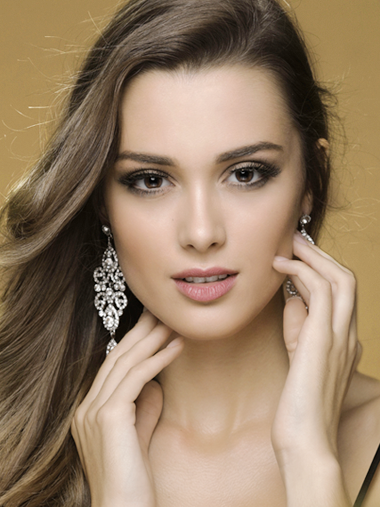 Make no mistake, she's in my list and I will be very happy if she wins it all tonight BUT at present, I am really apprehensive and worried about her chances of making the first cut and feels that I should and will not be surprised if she failed. Will you please strengthen my faith on her...

You see, I really thought the crown is hers to lose until she botched her preliminary interview. (did it even qualify as an interview?) She just talked too much and, God forbids, needlessly; specially if it turned out that the content of those fliers she distributed are in fact almost identical with her spiel or speech.

Is it really possible that the judges be so blinded by her beauty that they might had the inclination to overlook her faux pas? Could it be possible that the judges who were trained to pry and tasked to asses her interview skills and environmental awareness be like us fans and just consider her speech as answers to unasked questions? Or would the judges not overcome that feeling that they were had, cheated and prevented to "interview" by a not so clever maneuver of time wasting ?

Considering the criteria, do you believed that she scored at least 5% higher than the other contenders in the beauty of face , form and figure and poise (65% of the criteria)and get a lead that will be insurmountable for the others when the score in the interview and attitude are added?