Hey fellow Earth fans! This is Miss Lorraine's Harper's Bazaar Vietnam interview. Originally in Vietnamese. Just know I took liberties with its English translation for your benefit to make it an easier read.

LORRAINE E. SCHUCK: THE BEAUTY BEHIND MISS EARTH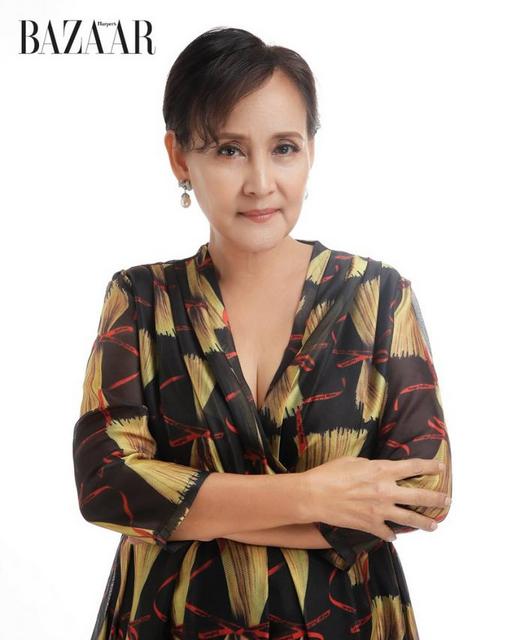 Since its inception in 2001, the Miss Earth has become one of the most prestigious global beauty events. In addition to celebrating the beauty of women, it's made more meaningful by offering solutions for environmental protection. Little did anyone know that the person behind the contest is a woman herself. As the next Miss Earth pageant approaches, let's listen to Lorraine E. Schuck share something about this beautiful pageant.

1. Why did you choose the name Miss Earth?

We chose the name Miss Earth because it carries two meanings. First, the Earth symbolizes women. Second, the Earth is our only home in which environment we live in.

2. What do you see as the future of Miss Earth in the next five years?

To date, the Miss Earth pageant has officially reached 18 years of age. And we are proud to say that we have influenced millions of people through various campaigns for the protection and preservation of natural resources through the media as well as many environmental activities.

In the next five years, I can see a future cooperation between Miss Earth and the leaders of many different countries, using the very foundation of Miss Earth, to carry out campaigns towards a sustainable living.

3. Can you share some of your life and accomplishments?

I love nature! I loved growing up in an environment filled with trees, clean water, blue skies, and fresh air; where people can walk safely on the street; where everyone respects one another despite differences in faith. I loved rain as a kid. I have a lot of memories playing with my brothers and sisters as well as childhood friends under the rain.

About my life's accomplishments...I've never thought or imagined participating in a beauty pageant. But when I was in high school, I was asked to represent my school in a beauty pageant and fortunately, I won.

When I was in college, my friends asked me to take part in a national beauty pageant, Miss Philippines. And fortune was on me when I was chosen to represent the Philippines in Miss Asia Pacific in 1979 where I ended up being second runner up. It felt great to bring pride to your country.

After graduating with a degree in Business Administration in 1980, I worked at the PR office of the Department of Tourism and eventually was hired by other companies.

In 1985, I successfully auditioned for a TV show. I continued to work as an actor for a number of television and film shows until the late 1990s.

During the 1990s, while still an actor, I was involved in the production of TV shows with my current partner, Ramon Monzon.

Because of my love for nature and after having read and viewed information on human-induced environmental disasters, we decided to create a pageant to help bring about environmental awareness. Thus was born Miss Earth with the slogan "Beauties for a Cause" in 2001.

In 2003, we were surprised when Miss Earth was recognized as one of the three largest beauty pageants in the world as well as the most relevant beauty pageant in the world.



Founded in 2001 by RAMON MONZON, President and CEO and LORRAINE E. SCHUCK, Executive Vice President of CAROUSEL PRODUCTIONS, INC.

• Miss Earth is an international environmental event that promotes sustainability.

• Takes the form of a beauty pageant to be used as an effective tool in raising awareness about the environment.

• Beauties from around the world will gather to pursue environmental goals as well as promote measures towards a greener environment.

Target:

• Promote national policies and programs on environmental protection.