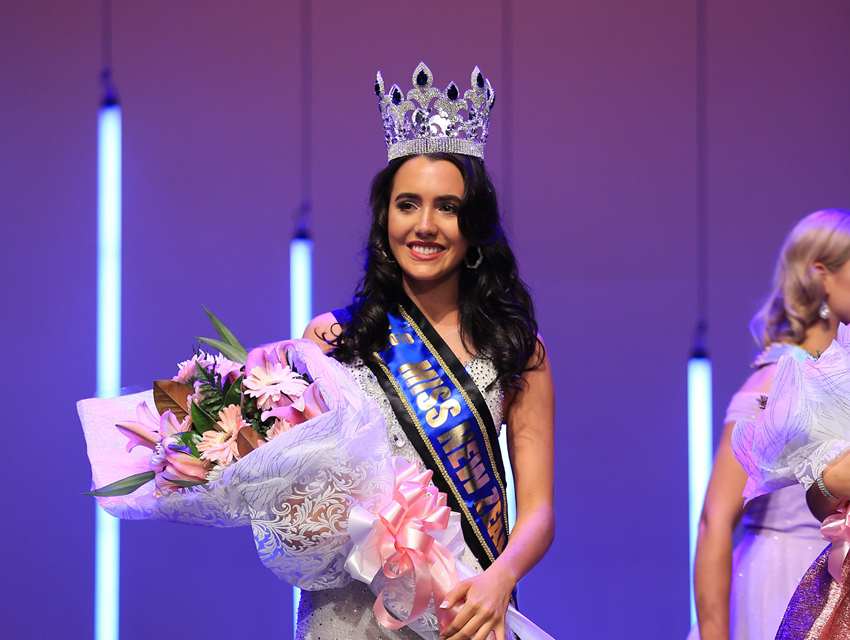 Lucy Brock
Age: 24
Height: 174cm
Occupation: Senior Creative Strategist at Motion Sickness

Lucy works as a Senior Creative Strategist for Motion Sickness and has previously worked in Marketing roles for top New Zealand companies such as Air New Zealand, Icebreaker and Les Mills International. She graduated with a Bachelor of Communications Studies and Bachelor of Business from AUT University in 2016 and was a recipient of the AUT Vice Chancellors Scholarship for academic excellence. Lucy is excited to be a part of the Miss World New Zealand competition because she believes in making the most of any opportunity to develop new skills and become the best person she can be – for both herself and for others. She says there's also no greater feeling, than the feeling of making a difference. Last year she supported three kiwi kids with Variety New Zealand as a result of her fundraising efforts and says she is excited to be working with Brave this year as part of the Beauty with a Purpose project. In her spare time she loves staying fit and healthy, attending Pilates classes, reading books and cooking for her friends and family.

Lucy believes she would be a good representative on New Zealand as she wants to be the example that young women can be anything they want to be and represent this for New Zealand. Lucy believes that with enough self-confidence, drive, compassion and intention – we all have the power in our own hands to create a life of opportunity and happiness.

Lucy is full of gratitude for New Zealand for not only making its people feel safe, but also allowing us to express ourselves freely. She loves that we are a progressive country and that we place such a high value on education and learning. Lucy thinks we are also so lucky to live in such a beautiful environment, to be able to explore incredible natural landscapes and swim in clean water – simple pleasures that we are incredible lucky to have at our doorstep.
RESULTS


MISS WORLD NEW ZEALAND 2019: 6. Lucy Brock
MISS INT'L NZ 2019/1st RU: 7. Nikita Horan
2nd Runner-up: 11. Emma Gribble
3rd Runner-up: 12. Jasmine Huang
4th Runner-up: 8. Morgan Hands
5th Runner-up: 9. Tess Austin