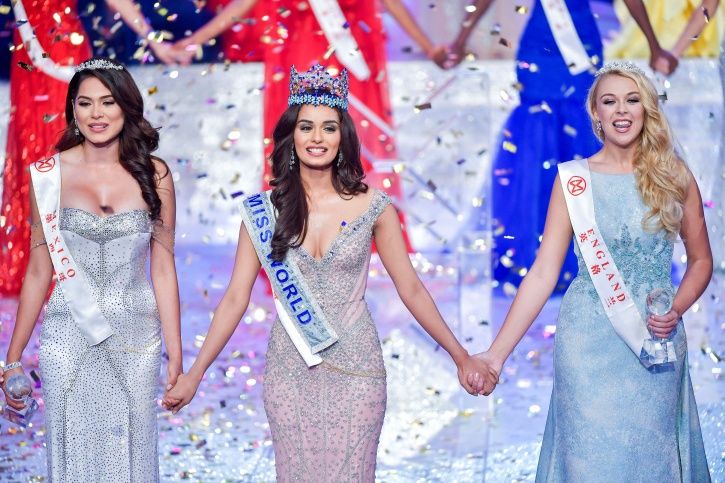 1) BAHADURGARH (JHAJJAR): On the face of it, Bamdoli village in Haryana is like any other north Indian hamlet in November — a cool breeze blows through the fields while elders sit outside kucchapucca homes, smoking hukkahs.
But this time, the breeze is carrying with it a strong message of change. Bamdoli is Miss World Manushi Chhillar's ancestral village, and the residents here have decided to honour her victory by ending regressive traditions.
Soon after the 20-year-old medical student won the pageant in China, the Chhillar-Chhikara khap comprising 11 villages in Haryana and Delhi, banned celebratory gunfire during weddings — a status symbol in a male-dominated society that often leads to accidents and revellers being hurt or killed.
The khap leaders also banned playing of loud DJ music during weddings, which results in excessive spending and gives troublemakers a chance to engage in brawls and spoil the festive mood.


Read more:
https://timesofindia.indiatimes.com/city/gurgaon/manushi-chhillar-effect-haryana-khap-turns-progressive/articleshow/61801569.cms


2) Bhopal railway station has become the first railway station in the country to install a sanitary napkin vending machine. Women can avail two napkins at a mere cost of Rs 5 only. It will be managed by the Bhopal railway station and has been installed by Bhopal's Railway Women Welfare Association.
The good news is that finally, people in power are understanding the need for menstrual hygiene and taking steps in the right direction. Earlier, Haryana govt had decided to provide free sanitary napkins to girls in state schools. The Haryana CM had also extended support to Miss World 2017 Manushi Chhillar's Shakti Project which is aimed at spreading awareness about menstrual hygiene across rural areas of the country.




Read more:
http://www.newsx.com/national/better-late-than-never-bhopal-railway-station-becomes-first-in-india-to-install-sanitary-napkin-vending-machine