Miss World Philippines 2012 - QUEENIERICH REHMAN






Just another beauty?

Absolutely NOT!


Queenierich Rehman, 24, beatboxed her way to the crown.

Rehman, who showed off her peculiar singing skills during the talent portion of the 2012 Miss World Philippines contest, bested 24 other candidates at the culmination beauty pageant in Manila Hotel Tent on Sunday, June 24.








The Filipina-Pakistani basketball player from Assumption College will represent the Philippines in the 2012 Miss World competition on August 18 in Inner Mongolia, China. She also receives P1 million cash prize and a Hyundai car.

Rehman was also hailed with a Brains and Beauty award for her response during the Question and Answer portion.















She was asked this tweeted question: As an ambassador of the Philippines, what are the best features of your country that you can project to the world?


She answered: "I believe that wherever you will go here in the Philippines, it's not the islands that make us special but of course the Filipinos who have warm hospitality, who are having smiles on their faces, and of course who will treat all foreigners the love and respect, and hospitality that they can give to them. I believe that the Philippines is a country that we can be proud of."








Aside from the Best in Swimwear and the crown, the 24-year-old winner from Las Pinas City also bagged 4 other special awards: Miss Pantene, Miss World Traveler, Miss Photogenic and Miss Philippines Prudential.











She won 8 Special Awards.

Best in Swimwear (both at MWP 2012 and Binibining Pilipinas 2011)
Miss Zenea Body Beautiful
Miss Talent
Miss Pantene
Miss Amazing (Best in Q & A)
Miss Prudential
Miss Photogenic
Miss World Traveller














First Princess - ROSS ANN MISA
Second Princess - VANESSA AMMAN








Third Princess - APRIL LOVE JORDAN
Fourth Princess - BRENNA GAMBOA









Top 12 Finalists:

Mariver Ocampo
Rufaida Babudin
Carla Jenina Lizardo
Marie Loraine de Guzman
Kay Wigand
Vania Valiry Vispo
Paulina Eliseeff

Special Awards:

AMAzing Beauty and Brain - Queenierich Rehman
Best in Swimsuit - Queenierich Rehman
Best in Long Gown - April Love Jordan
Smart People's Choice Award - Vania Valiry Vispo
Miss Olay - Vanessa Claudine Amman
Miss Pantene - Queeneerich Rehman
Miss My Phone - Vanessa Claudine Amman

Miss Manila Hotel - April Love Jordan
Miss Oracare - April Love Jordan
Miss Photogenic - Queeneerich Rehman
Miss Talent - Queenierich Rehman and Marie Loraine De Guzman
Miss Friendship - Vanessa Claudine Amman

Best In Fashion Runway - Brenna Cassandra Gamboa
Miss Philippines Prudential - Queeneerich Rehman
Miss World Traveler - Queeneerich Rehman
Miss Laguna World - Vanessa Claudine Amman
Miss Manny O' Wine - Brenna Cassandra Gamboa








Queenie Rehman is a musician, Assumption College varsity basketball rookie of the year
and... a beatboxer!






Let's get her to represent the Philippines & show what Filipinas are made of!


Just like Venus (half Indian), Gwen (half French),
she is also half-blooded... (half Pakistani)...



BEACH BODY: She was Bb. Pilipinas 2011 Best in Swimsuit.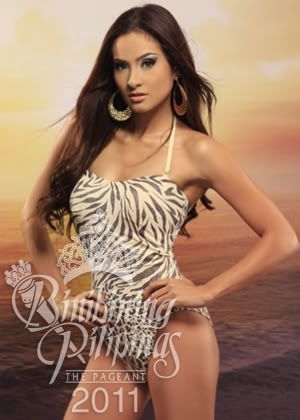 TOP MODEL: She is a runway model.


TALENT: She is a beatboxer.



SPORTS: Well as mentioned above she is a varsity basketball player and was Rookie of the Year.



(old photo when she was still a varsity player from her school way back 2008)


PERFECT to represent the PHILIPPINES at Miss World.




Queeneerich Rehman, 23, PHILIPPINES