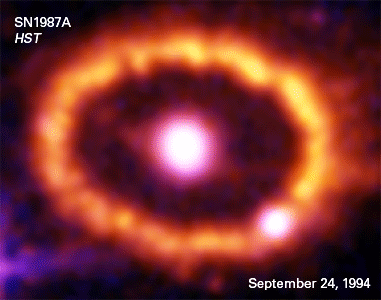 THE SUPERNOVAS OF MISS UNIVERSE
Note: This is just my personal opinion as a pageant follower.
A supernova is an extremely luminous stellar explosion and causes a burst of radiation that often briefly outshines an entire galaxy, before fading from view over several weeks or months. I was deep into research about Uruguay's placements when I noticed that it has fared much much better in Miss Universe than some countries, which inspired me to write this article. I have previously featured the unplaced beauties, but in this article, the term supernova will refer to countries that cracked the Miss Universe semifinals once, only to clap again and not maintain the momentum. We'll only cover the countries who last competed in 2005.
CEYLON (now SRI LANKA)
Last placed: 1955 Maureen Neliya Hingert 2nd RU
One of the favorites that year along with the eventual winner from Sweden, Maureen was signed by Universal International Studios and 20th Century Fox a year after her Miss Universe stint. A beauty destined for Hollywood indeed.
In 2012 Sabrina Heft made a buzz with predictionists with her commendable presentation during the preliminaries. Sadly, her failure extended Sri-Lanka's drought.
HONDURAS
Last placed: 1955 Pastora Pagán Valenzuela
The only delegate from Honduras to enter the Miss Universe semifinals, Pastora helped complete the Central American triple placement with Maribel Arrieta of El Salvador finishing 1st RU and Guatemala's Maria del Rosario Molina Chacon also entering the semifinals. Honduras was not as lucky thereafter as the other two countries though, never placing again to date.
I would say 2009's Belgica Suarez made a more convincing prelim performance than some delegates who made the top 15 that year which was saturated with Europeans.
MALAYSIA
Last Placed: 1970 Josephine Lena Wong Jaw Leng
Josephine is such an example of a sweet fareastern beauty that charmed the judges of Miss Universe 1970.
There has been so much debate since their 2011 and 2012 delegate failed but I believe their 2013 representative, Carey Ng, with her toned physique and fragile beauty might make more of a surprise than her predecessors. There's something in her which says she wants it so badly. To see her transformation is a testament to her commitment to represent Malaysia the best way she can. The best support that Malaysians can give her is positive messages of encouragement.
US VIRGIN ISLANDS
Last Placed: 1971 Cherrie Raphaelia Creque
Cherrie Creque is not just beautiful but articulate as well, you can see that Bob Barker had fun during her interview segment. To date, no other woman from the US Virgin Islands has come close to duplicating Cherrie's feat. I believe other stunners in the island are waiting to be found.
BELIZE
Last Placed: 1979 Sarita Diana Acosta
Sarita's placement was well-deserved and it was a shame that Belize was not able to capitalize on her success. To be noticed and recognized in a very competitive year is an accomplishment in itself alone. Belize last competed in 2007 and no other delegate has made it to the semifinals other than Sarita.
TURKS AND CAICOS
Last Placed: 1987 Carmelita Louise Ariza
The only black beauty to place in 1987, Carmelita is such a stunner with her delicate physique and exquisite face. A noteworthy followup was not seen in 1988 and the island went into oblivion again.
SLOVAK REPUBLIC
Last Placed: 1994 Silvia Lakatosova
With the fall of socialism came the division of Czechoslovakia giving rise to the Slovak Republic. Silvia Lakatosova was a one-of-a kind Eastern European delegate as she is candid as well as witty. Her success though was not duplicated by her compatriots as they continued to clap year after year.
2009's Denisa Medrejova is one of the more memorable delegates from this country in recent years. However despite her beauty and performance, other European delegates advanced to the Top 15.
GHANA
Last Placed: 1999 Akuba Cudjoe
Akuba's placement maybe a surprise, but when she spoke during the interview round, you can see why the judges fell for her. She speaks with total calm and class.
Seasoned pageant veteran and former Miss Minnesota USA Yayra Nego tried her luck at duplicating Akuba's feat by competing in 2011 but her skills and American upbringing were not enough to propel her to the Top 16.
BOTSWANA
Last Placed: 1999 Mpule Kwelagobe (Winner)
The brightest supernova there is, Mpule's victory made Botswana's debut the most successful ever in Miss Universe. She was able to parlay this success into a career in the di0plomatic corps as she was able to continue work with the UN even after her reign. Much is left to be said for the local Miss Botswana org which has sent lackluster delegates thereafter.
NIGERIA
Last Placed: 2001 Agbani Darego
Tall and slender Agbani Darego made Nigeria proud as she gave her country its first placement in Miss Universe after consistent participation. However the Miss Universe stage was just the beginning. She competed later in the rival pageant Miss World and won.
Chinenye Ochuba was a beautiful follow-up delegate, but it was just sad that 2002 was a very competitive year.
CYPRUS
Last Placed: 2002 Demetra Eleftheriou
Cyprus' history in Miss Universe changed in 2002 when it sent the beautiful and busty Demetra. However since that year, no other delegate has ever become close to her feat.
2012's delegate was obviously ill-prepared physically. It's a letdown that Aphrodite's birthplace does not fare well in the world's Olympics of beauty. This year Europeans have an advantage. Will Cyprus be able to capitalize on it?
SERBIA AND MONTENEGRO
Last Placed: 2003 Sanja Papic
Sanja could have disappeared alongside other European delegates that year, but the girl has attitude and with her pretty face and her modeling experience, she was able to make herself noticed alongside dominant beauties from Dominican Repulic, Venezuela, Japan and South Africa during the finals night. Since then the republic has split and competed individually as Serbia and as Montenegro with no success. Will anyone remember Sanja and be inspired with her success?
LATVIA
Last Placed: 2005 Latvia Ieva Kokorevica
Primed in South America, doll-faced Ieva made heads turn in Bangkok and easily penetrated the Top 10 in 2005. 2006 was an altogether different affair.
INDONESIA
Last Placed: 2005 Artika Sari Devi Kusmayadi
Artika is a deserving placer that year, not just because she's Indonesia's comeback delegate, but we all saw how she moved in that dress.
2013's Whulandary Herman is according to some pageant experts, one of the frontrunners of the 2013 edition. An accomplished model, Whulan has all the artillery needed when she goes to war in Moscow come November.
ETHIOPIA
Last Placed: 2006 Ethiopia Dina Fekadu Mosissa
[justify]When I saw this face I thought I saw Nefertiti. She was indeed one facially stunning delegate who was let down by her lackluster walk. I find that odd since Ethiopia has been supplying the fashion world with exquisite models, the most popular of which is Liya Kebede.
2009's Melat Yante and 2012's Helen Getachew are proof that Ethiopia never runs out of facially beautiful delegates. These beauties were sold short by their performance and wardrobe (ever heard of the gossip about Melat's wardrobe dilemma?).
SLOVENIA
Last Placed: 2007 Tjasa Kokalj
Tjasa caused a stir with her long, lithe body which is a rarity in Miss Universe semifinals. She was able to capitalize on her success by publishing her first book in her native Slovenia. The local search, however is in disarray. In 2012 the main national pageant organizers "Delo Revije", a magazine company, lost the franchise license due to company's bankruptcy filed in 2011. No Miss Slovenia appeared in 2012.Will they return this year?
TANZANIA
Last Placed: 2007 Flaviana Matata
There are some years when a delegate shines so brightly and it stays in the memory of fans even after her reign is over. Flaviana broke conventions with her shaved head and fun attitude and almost made it to the Top of 5 the 2007 edition. Now a successful fashion model, she is still well-remembered by many pageant fans as one groundbreaking delegate. To date, no one has been as successful as Flaviana. Will 2013 be their year?
VIETNAM
Last Placed: 2008 NGUYEN Thuy Lam
Thuy Lam's 2008 placement maybe assumed as politically motivated, but I see that she did live up to her country's expectations as a host delegate. She had a decent performance, but I guess the presence of taller glamazons that year might be a little daunting.
After much analysis, I concur that 2009's Hoang Yen Vo gave a prelims performance that was solid and commendable, but, sadly 2009 was the year of the supposed Asian blackout.
PORTUGAL
Last Placed: 2011 Laura Gonçalves
Laura made her mark as the first Portuguese beauty to enter the semifinals. Proving naysayers wrong, her moves and beauty propelled her to the Top 10, completing the Portuguese-speaking triumvirate with Angola and Brazil. Despite this success, Portugal was markedly absent in 2012. Can the European financial crisis affecting Portugal be the cause or is it just a waning interest in pageants?
This year is a sort of homecoming for Miss Universe. After all, the crown worn by the first Miss Universe, Armi Kuusela was the priceless Romanoff crown that once belonged to the Russian czar. It contained 1,529 flawless diamonds with a combined weight of 300 karats. At the time it was insured for half-a-million dollars.
All eyes are on Moscow and experts and fans alike are busy researching on Russia's customs and practices. That's commendable, however, one should always bear in mind that Miss Universe is still an American pageant. IMHO, a delegate who is well-prepared physically, with a decent wardrobe and excellent communication skills would get noticed no matter where the location of the pageant is.
Who among these supernovas will shine again?
Will a new star shine and get the world's attention? I could just wish it's already November.
Thank you.