MIA MAMEDE IS THE NEW MISS UNIVERSO BRASIL 2022!!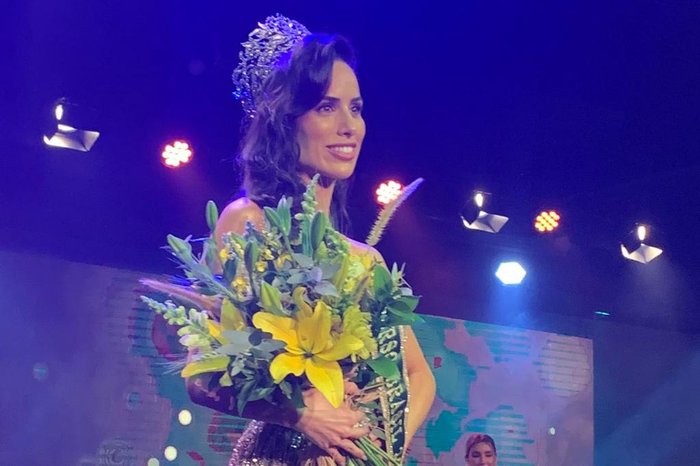 Mia Mamede, Miss Espírito Santo, is Miss Universe Brazil 2022! The result was announced on Tuesday night (19), in São Paulo, which had among the five finalists Isadora Murta (Miss Minas Gerais), Alina Furtado (Miss Rio Grande do Sul, Rebeca Portilho (Miss Amazonas), Luana Lobo (Miss Ceará) and, of course, Mia herself.

in Fourth place was Alina Furtado(RS)
in Third place Luana Lobo(CE)
in Second place Isadora Murta (MG)
and the First Runner-Up was Rebeca Portilho (AM)

This is the first time in history that Espírito Santo State takes the title of Miss Brazil!!


The quintet was already in São Paulo for the last stage since Friday (15), when they were confined to the final.
The qualifiers with the 26 candidates from all states plus the Federal District went through eliminatory interviews until the five finalists were chosen.

On Monday (18), they went through a battery of questions about personal life, in addition to culture and general topics. The organization also addressed a very important subject: the Bully Free Starts With Me campaign, to raise awareness about the fight and prevention of bullying.

Who passes the belt this year is Teresa Santos, from Ceará, elected Miss Universe Brazil 2021.

The champion will compete in the 2022 Miss Universe Pageant, which has not yet had the date of the event announced.
________________________________________________________________________________________________________________________
Mia Mamede is 26 years old and stands 5'7" tall.

Mamede was born on 24 October 1995 in Vitória, Espírito Santo. She graduated with a degree in Audiovisual Journalism and SocioEconomics from New York University, and studied television and film, and acting and presentation at the New York Film Academy. Mamede worked as an actress in several short films, including in China, and was also appeared ni Broadway musicals at the invitation of a former teacher. She also won Miss Dubai in 2012, when she lived in the United Arab Emirates.