On November 16

, Sofia Aragon, Mexicana Universe 2019 and top 3 in Miss Universe 2019, went live to tell her experience during her preparation for Miss Universe in Atlanta, under Lupita's wings....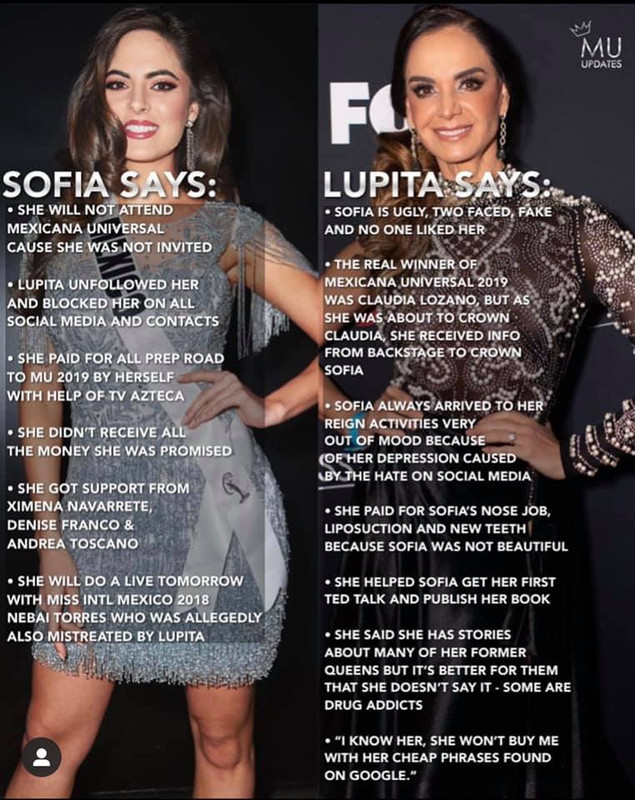 Hours after Sofia going live,

Lupita Jones, director of Mexicana Universal went live to give her own version of the things Sofia has said about the director. Without mincing words, Lupita went on and on saying that Sofia is a two face person, who has lied to her fans about everything from victimizing herself to saying that Lupita stole money from her.......
Who do you think is telling the truth?
Sofia Aragon's live below:
VS.
Lupita's live below: