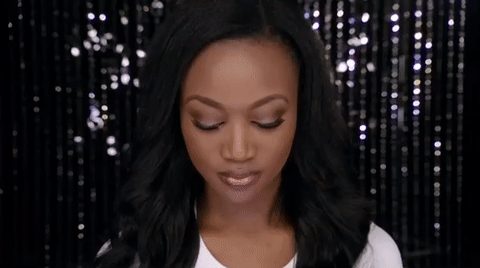 Hello yáll, I woke up from the grave after two years of being silent but hey, no one cares. Anyhow, I wanna drop by to share my simple and short final thoughts on Miss USA 2020. Note that this is just my own opinion and I'd be very objective, so I don't mind if you won't agree.


Okay, let's start with this thing.



STAGE PRODUCTION


As we all know Miss USA 2020 suffered from complications due to COVID-19 as all national franchises did. But sis managed to get up and try to stand up like what Miss Universe Philippines, Thailand, and South Africa did. Well, as much as I'm grateful for having a good production this year, this is the flagship national pageant of MUO so my standards are high! I've watched Thailand, the Philippines, South Africa doing their own national pageants so my expectations of Miss USA went a bit higher, coz well, it's Miss USA. If they did it great under the pandemic, Miss USA can do it too! Well, the USA delivered, but let's be honest here. It's lackluster. Thailand and the Philippines' stages were better than that in Graceland. Philippines' lighting was way better too. The stage was too dim and those small stairs bothered me lol. The camera didn't capture the girls at their best angles and had some awkward shaky moments sometimes. I'll rate it a 7 for having unpolished production but it's not bad for a pandemic edition. At least it wasn't held in a plain ballroom lmao.



THE TOP 16


I loved the announcement of TOP 16. It didn't take so damn long to call the girls out even if there were videos played instead of the usual interview talk. IMO, there were no big surprises regarding the ones who made it but the big surprises for me were the exclusion of Massachusetts, Arizona, and home state girl Tennessee. My Top 5 (except Tennessee) all made it to the Top 16. But I didn't get why NEVADA entered the TOP 16! I was like
because her prelim performance on EG was like




SWIMSUIT


Okay, the thing I noticed the most was the girls' walks but not in a good way! Only a few of them stood out to me. They're not like seriously bad walkers but looking at it from a Miss Universe perspective, some if not most are too weak to even place. Is it because of Lu Sierra being absent this year? If that's so then I miss her now. There's something about Miss USA girls' walks that seem off compared to other countries. It's that most of them walk stiffly. I often see it on former Miss Teen USA girls. ANYWAY...For me, New York and New Jersey stood out as the best in this round. NEW YORK WAS FLAWLESS! BISH!



TOP 10


The Top 10 looked great and as expected. Most of those who got eliminated in this round had the stiff walks that I was talking about. Although, OHIO should have been included in TOP 10 if only she did not ruin her performance with that awkward twirl that she did during her SS performance.



EVENING GOWN


The Gowns.
I just wish they should stop using Sherri Hill for Evening Gown. This round I saw so many common-looking gowns. Some aren't even pageant pretty gowns BUT I saw some girls who surprised me (technically no coz some if not most used it in their prelims). CALIFORNIA WOWED ME with that red mermaid gown! It's not an extraordinary dress but the way she carried it with class really helped her performance! She looked like a classy version of Paris Hilton on her way to the red carpet. OKLAHOMA also surprised me with her gown performance, simple but classic. NEW YORK was flawless! Come on! That wavy hair and red dress on her dark brown skin? She's a black Jessica Rabbit! Out of the bunch, however, Illinois, New Jersey, and Hawaii are the ones I found with the weakest performance because of their gowns ugh!.



TOP 5


I'M HEARTBROKEN! NEW YORK and CALIFORNIA have BEEN CONSISTENT THROUGHOUT! Their exclusion really did upset me. But the TOP 5 was also good! It's a nice TOP 5, although NY or California should've been one of them.



Q&A


Here came the tough part, the make it or break it round. Some made it, but some definitely broke it.
OKLAHOMA - She messed up this round. First, she named a company, that was awkward and weird. Secondly, is she gave conviction to her answer, she kind of went both ways in the end so it was confusing, like Olivia Culpo back in 2012.

MISSISSIPPI - I like how she said about Trusting the System so people can be united. But she didn't explain further regarding on setting an example. She ended it abruptly.

INDIANA - Wow. I was nodding throughout haha! She nailed her answer. She was on point, it was concise and she said what she has to say with conviction.

IDAHO - A surprise for me. She wasn't on my radar but that answer was as relevant as social media today. She answered it and pointed out why it must be done and she just nailed it! I also liked how she said "marginalized" instead of focusing on just race.

ALABAMA - Speaking of Social media, her answer is neutral and unbiased which I like, and it's also concise. She stated some of the points needed to back up her answer so I think it was a great answer.




FINAL STATEMENT


It's weird that they didn't have the final three but, here's the final statement. The determining factor (probably) on winning Miss USA. BUT WHY THE HECK ARE THESE TOPICS POLITICAL AS HELL. WHAT's WITH MUO NOWADAYS? THEY'RE NOT EVEN PANDEMIC RELATED LOL.

OKLAHOMA - Oh good lord Oklahoma. I think she was too distracted during the last two rounds that's why she couldn't make up clear answers. This time, the bell rang before she could convey her state with clear thought.

MISSISSIPPI - I like how she said that education is key toward gun laws, but she kind of went to the way of enthusing the use of guns and why people should have guns in their drawers. I'm not gonna comment anymore, but civilian gun ownership won't solve anything IMHO. Sis why you gotta be so political?!! hahaha wth

INDIANA - She was there!!! She was on the right path until she stuttered and laughed it out. Lmao! Nice try Indiana. But she should've ended it on a high note.

IDAHO - Idaho's answer was great until it was abruptly ended. I wanted more from that answer but it was just incomplete in my opinion. She could've said ended it with a more remarkable quote or something.

ALABAMA - I like her optimistic view on Prison Reform. She answered it well and she did well. Nothing remarkable but she aced that statement round.



FINAL RESULTS


To be honest, no one impressed me with their final statements. I don't know why. It could be improved but to be honest those answers and statements were weak as heck.

I'm not sure of having Mississippi as Miss USA

YET

either. Here's the thing IMO, she should be less political and should lessen the talking regarding her personal political views as Miss USA because it will be a mess if she does. She must focus on her advocacy instead of politics and be unbiased at all times.




Miss Universe Potential?


Seeing her in Miss Universe with her Miss USA performance, do I find her out there as one of the big threats? No. Why? She has many weak points compared to the current big threats of the year. She needs to work on her walk first and foremost, she also needs to have that charisma which I didn't see yet from her, she must have good styling too because so far her styling is ordinary. Her answers must be universal and not one-sided. Ultimately, she needs Lu Sierra. If Lu Sierra won't be around until MU2020, get all the trainers from the USA coz she'll be eaten out by the Americas so she must do her homework right. If she didn't do the work that she has to do, we might see a Miss Rimah 2.0 this year.

That's all, imma sign out.