Janine has always been regarded as the "real" Miss Universe 2012 to many pageant fans (most especially Pinoys of course) but watching these videos proved why she lost and why she is nothing more than an opportunist.



After disrespecting her boyfriend in national television by saying that she admitted to flirting with The Script frontman Danny while she and her boyfriend were being interviewed, she immediately left to the US to pursue a career.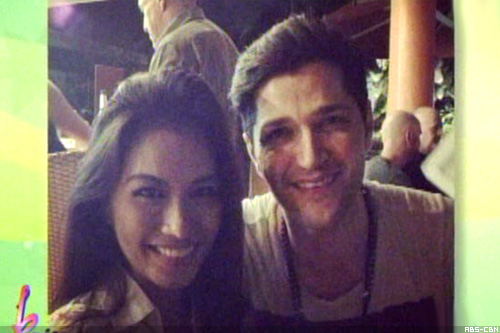 In this recent Zoom interview, she mentioned that always wanted to pursue a career in Europe and the US more than anything. She continuously spoke in English (faux accent) as the Pinoy host talked to her in Tagalog. She also mentioned here that Trump does play favorites, which confirmed her statements in an old interview where she said she felt the "special treatment" and that she knew surely that she would make the next cut every time the camera panned towards her during the call outs.




Janine also posted how proud she is to finally get a Permanent Residency in the US.


I used to really root for her as she was my top fave in Bb. Pilipinas 2012 (the very fan-friendly MJ Lastimosa is a sentimental favorite of mine but Janine is a far better package at Miss Universe obviously) but everything Janine projects then and now proves why people are annoyed with Filipinos in general. She tries way too hard to act smart by faking an accent (notice how she continuously speaks in English when she is being asked in Tagalog) and unlike Pia and Catriona, she isn't very diplomatic in expressing her ambitions and sentiments. Don't get me wrong, wanting to be an American isn't something I would judge her for, I mean, Catriona "abandoned" her Australian roots just to represent a stronger sash and eventually win Miss Universe, but there's just something annoying with how Janine comes across as, she has a very entitled demeanor that is really off-putting.

#SorryNotSorry