Miss Universe is highly regarded as the most prestigious beauty pageant and the most sought-after crown by any girl. Ask a kid what kind of beauty queen she'd want to become and she'll say, "to be Miss Universe". Prestige, fame, and glamour are synonymous words that celebrate the Miss Universe title. This is the primary reason why this pageant is so popular and the title itself is marked as the gold standard for the rest of female beauty pageants worldwide.

As a Miss Universe fan myself, it always crosses my mind the thought of seeing the predecessors competing against the succeeding winners in a given year. What could have been the eventual outcome had both competed on the same year? Who would have won or lost? What placement could they have possibly attained?

So I made this thread to create a clash for a predecessor winner to compete against the women of the succeeding year and let us see how these girls would fare. I'll make the judgment as objective as possible based on how I perceive the most likely outcome. I will be listing down the predecessor Miss Universe using her name instead of her country just to avoid confusion and to easily show how this clash works.

I shall start with the 1994 edition since this was the year I began my passion and deep interest in beauty pageants as a child.


And so let me begin with....
Dayanara Torres (Miss Universe 1993) vs Miss Universe 1994



Miss Universe 1994 edition took place in Manila, Philippines and it is one of the most memorable pageants for me as a child. I never missed any pre-pageant shows on tv, and I even collected many news clippings about the ladies who got featured in national publications. [Just a short trivia: As a child, I made my own prediction list and had India in my Top 10 list while ironically most prediction lists created by some Filipino celebrities and even well-known predictionists at that time never had India among their Top 10. The only celebrity I remember who mentioned India in their Top 10 list is no other than Gloria Diaz herself.] So the month-long event culminated with India winning as Miss Universe 1994 and it surprised everyone especially the majority of Filipinos. The major favorites- Colombia and Venezuela ended as 1st and 2nd Runners Up respectively. Other big favorites like Philippines finished in Top 6 and Belgium surprisingly ended as a clapper.

Dayanara, had she competed in Miss Universe 1994, would have been a very strong competitor and possibly another strong favorite among Filipinos and pageant fans. I think that Slovak Republic would have been replaced by Dayanara in the Top 6, and India who garnered the 3rd highest score among the actual Top 6 would likely be overtaken by Dayanara's average score leaving India out of the Top 3 thus making herself advanced to the final Top 3, together with Colombia and Venezuela. Colombia at this point, leads the competition.


Outcome: Top 6- Venezuela, Colombia, India, USA, Philippines, DAYANARA
Result: Miss Universe 1994- Colombia/ 1st Runner Up- DAYANARA/ 2nd Runner Up- Venezuela
Sushmita Sen (Miss Universe 1994) vs Miss Universe 1995



Miss Universe 1995 was held in Windhoek, Namibia. This edition showcased a strong competition among USA, Canada, and Trinidad/Tobago. For the Top 6, Puerto Rico will most likely be replaced by Sushmita and will further advance to the Top 3 taking India out. So the Top 3 is composed of Canada, USA, and Sushmita. At this point, it'll be a head on battle between Sushmita and USA as both exemplifies substance, maturity and eloquence in speaking.


Outcome: Top 6- USA, Canada, India, Venezuela, Trinidad/Tobago, SUSHMITA
Result: Miss Universe 1995- SUSHMITA/ 1st RU- USA/ 2nd RU- Canada
Chelsi Smith (Miss Universe 1995) vs Miss Universe 1996



Miss Universe 1996 was held in Las Vegas, Nevada. This edition was a spectacle of a very strong performance of Venezuela. Chelsi competing against Venezuela would have been a fight similar to the USA-Venezuela combo, where both were heavy favorites yet the former eventually just falling short. The Top 6 most likely are Venezuela, Finland, USA, Aruba, Mexico, and Chelsi, and advancing to the Final Top 3 are Venezuela, Aruba, and Chelsi. My dilemma at this point is that Chelsi has so much eloquence and has the home court advantage. Venezuela, on the other hand, is undeniably the favorite and showed immense charisma on stage.


Outcome: Top 6- Venezuela, Finland, USA, Aruba, Mexico, CHELSI
Result: Miss Universe 1996- Venezuela/ 1st RU- CHELSI/ 2nd RU- Aruba
Alicia Machado (Miss Universe 1996) vs Miss Universe 1997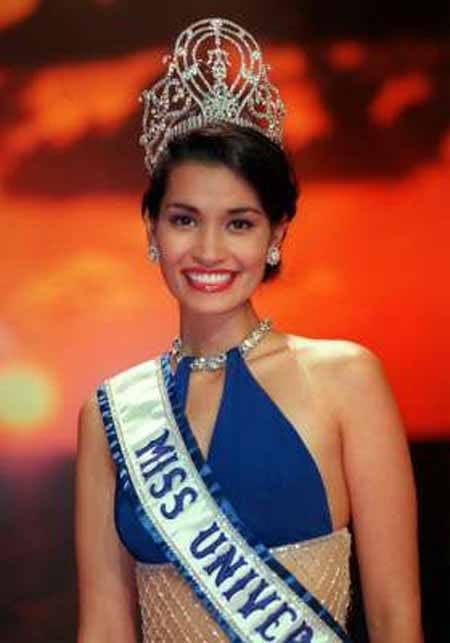 Miss Universe 1997 was held in Miami Beach, Florida. This edition was a showcase of wits, humor, and quick-thinking as best exemplified by USA. She was the most exceptional during all QnA rounds, and her response to the final QnA was the most surprising yet superbly witty and it was greatly applauded by the audience and even the judges. Alicia will surely make the Top 6 replacing Panama. She'll most likely to advance in the Top 3 together with USA and Trinidad & Tobago. USA's phenomenal answer would most possibly seal a much greater impact among the judging panel instead of Alicia's, although I admit both women have incredible stage presence and charisma.


Outcome: Top 6- Curacao, USA, Trinidad & Tobago, Venezuela, Italy, ALICIA
Result: Miss Universe 1997- USA/ 1st RU- ALICIA/ 2nd RU- Trinidad & Tobago
Brook Mahealani Lee (Miss Universe 1997) vs Miss Universe 1998



Miss Universe 1998 was held in Honolulu, Hawaii and it was well represented by two equally tall women from Venezuela and Trinidad/Tobago who were neck-to-neck in all segments of the competition. The final 3 QnA though is not very outstanding to be honest. This edition marked the beginning of a Top 5 announcement, rather than the usual Top 6 from previous years. Had Brook competed this year, I think that she would have a great home court advantage at her home state of Hawaii. The Top 5 would most likely be composed of Trinidad & Tobago, Venezuela, Puerto Rico, Colombia, and Brook leaving behind the actual Miss USA. Brook will further advance to the Top 3 thus eliminating Puerto Rico. Since the final QnA round was rather weak during this edition, Brook would have nailed this round no doubt.


Outcome: Top 5- Venezuela, Trinidad & Tobago, Puerto Rico, Colombia, BROOK
Result: Miss Universe 1998- BROOK/ 1st RU- Trinidad & Tobago/ 2nd RU- Venezuela
Wendy Fitzwilliam (Miss Universe 1998) vs Miss Universe 1999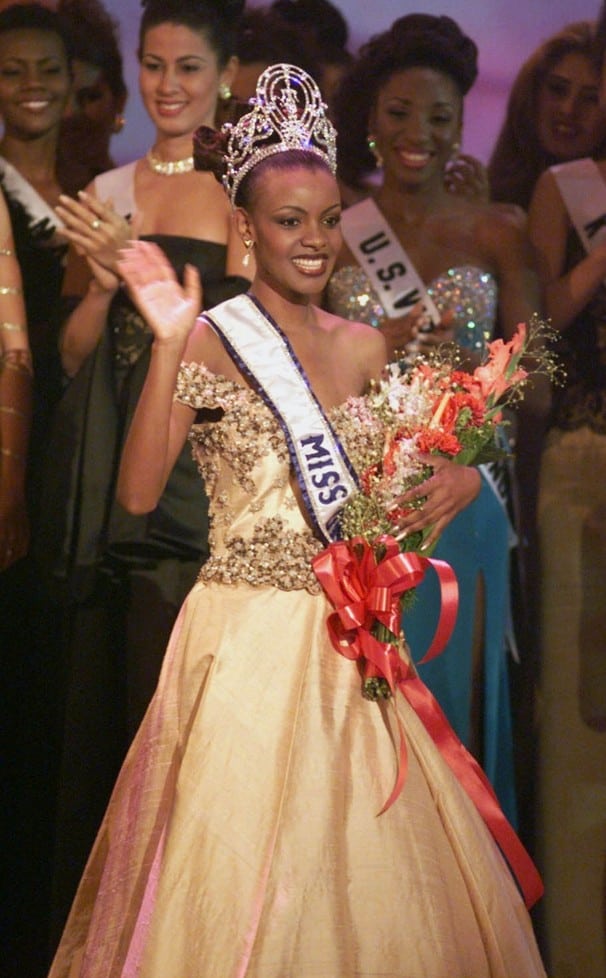 Miss Universe 1999 was held in Trinidad & Tobago. The eventual winner- Botswana was absolutely unexpected since the current Miss Universe then was also black, and she became a clapper/non-finalist in Miss World 1997. These were reasons to gauge in thinking that she would hardly advance in the competition. However, once she entered the Top 10, she slowly became a threat among the heavy favorites—Philippines, Spain, and South Africa, and so we all witnessed history unfolded. The final 3 QnA responses in this edition were quite disappointing but only Botswana gave the most convincing answer. Had Wendy competed in this edition right in her own country, she would most likely to advance both in the Top 5 and Top 3 instead of Botswana. Since both Philippines and Spain gave disappointing responses to the final question, I think that there's a big chance that Wendy provided the most sensible answer.


Outcome: Top 5- Philippines, Spain, South Africa, Venezuela, WENDY
Result: Miss Universe 1999 - WENDY/ 1st RU- Philippines/ 2nd RU- Spain
Mpule Kwelagobe (Miss Universe 1999) vs Miss Universe 2000



Miss Universe 2000 was held in Nicosia, Cyprus. This edition is a reminder to all pageant girls that eloquence is indeed an integral aspect of winning. The actual Top 10 was very refreshing to see with countries such as Zimbabwe, Estonia, and France. The list is composed of women with very distinct beauties and youthful features. India was obviously the clear winner. She has a very commanding voice, and her eloquence was superior over the other girls. If Mpule competed in this edition, there's a very huge possibility that she would most likely suffer a similar fate like she had in Miss World 1997, and she might have been tagged as the lucky charm among Indian women winning in beauty pageants. Thus, a non-finalist/clapper is the most likely placement that Mpule could get in this edition.


Outcome and Result: same as actual (MPULE- non-finalist/clapper)
Lara Dutta (Miss Universe 2000) vs Miss Universe 2001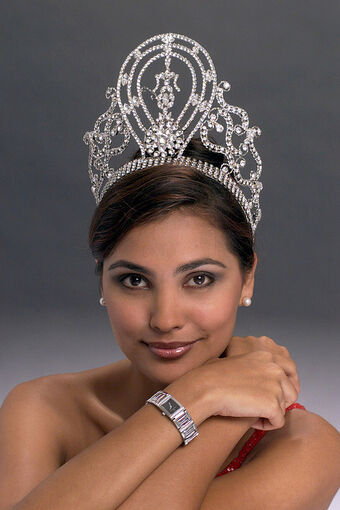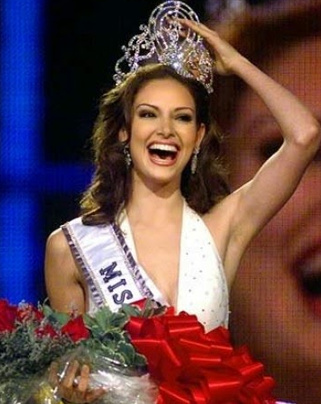 Miss Universe 2001 was held in Bayamon, Puerto Rico. I think that this edition is one of the strongest in history and the Top 10 finalists were all amazingly gorgeous and tall especially Greece, Spain, Puerto Rico, Venezuela, and Nigeria who later won as Miss World 2001. Puerto Rico looked so vibrant and beautiful, and had a great home court advantage and some Puerto Rican judges who backed her up. Greece, on the other hand, was undeniably the most gorgeous and had the best body. So, had Lara competed during this edition,I believe that she would have surely easily flew her way up to the Top 5 eliminating the actual Miss India. The final QnA might come out quite tricky since Lara, as we all know, is a woman who is gifted with so much substance and eloquence, and she would most likely fire up this round and nail. Puerto Rico, on the other hand delivered a decent answer in actuality but her immense favoritism will certainly play a strong advantage over Lara. So at this very point, it'll just be a matter of choosing between substance & eloquence and favoritism but the latter gets highly favored after deeply considering the impact of both the home court advantage plus the presence of the Puerto Rican judges. I really wouldn't mind though since Puerto Rico has a very beautiful face and looked very elegant throughout the competition night.


Outcome: Top 5- Puerto Rico, USA, Greece, Venezuela, LARA
Result: Miss Universe 2001- Puerto Rico/ 1st RU- LARA/ 2nd RU- Greece
Denise Quinones August (Miss Universe 2001) vs Miss Universe 2002



Miss Universe 2002 was held once again in Puerto Rico. This edition is special I think because we all witnessed the crowning of Russia with her impeccable ethereal goddess-like beauty who is being considered by many pageant fans as the most beautiful Miss Universe to ever win. She was undeniably the best in every round, and an all-time favorite among the judges as seen with her very high average scores in both swimsuit and evening gown. Denise, had she competed this year takes the home court advantage and Puerto Rican crowd obviously. Unfortunately, judges from the previous year --Marc Anthony and Dayanara aren't around to save her during this time. Denise is a sure Top 5 placer ousting Venezuela. I believe that Russia's superior beauty is just phenomenal and way too dominating for the rest of the Top 5 girls to topple down. Yes, Denise is beautiful but Russia is a Goddess!


Outcome: Top 5- South Africa, China, Panama, Russia, DENISE
Result: Miss Universe 2002- Russia/ 1st RU- DENISE/ 2nd RU- Panama
Oxana Fedorova (Miss Universe 2002- dethroned) vs Miss Universe 2003
Justine Pasek (Miss Universe 2002- assumed) vs Miss Universe 2003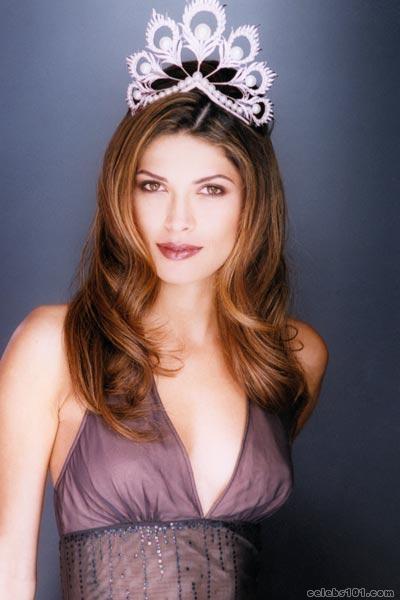 Miss Universe 2003 was held in Panama for the first time. For this clash, I will have Oxana and Justine compete separately against the women of the 2003 batch. The favorites in this edition were Dominican Republic, South Africa, and Japan. There is no doubt that Oxana will make the Top 5 very easily had she competed during this year and she would have been the threat among the other favorites most especially Dominican Republic. Again, you will never go wrong with a Goddess like Oxana herself. Justine, on the other hand, would make into the Top 5 as well. In both cases, I think that Serbia is most likely to be left out of the Top 5.


Outcome: Top 5 (For Oxana)- Venezuela, Dominican Republic, Japan, South Africa, OXANA
Top 5 (For Justine)- Venezuela, Dominican Rep, Japan, South Africa, JUSTINE

Result: For Oxana: Miss Universe 2003- OXANA/ 1st RU- Dominican Rep/ 2nd RU- Venezuela
For Justine: Miss Universe 2003- Dominican Rep/ 1st RU- Panama/ 2nd RU- Venezuela
Amelia Vega (Miss Universe 2003) vs Miss Universe 2004



Miss Universe 2004 was held in Quito, Ecuador. This edition is the first time we've seen two gorgeous blondes taking the Top 2 slots- USA and Australia. USA was the biggest favorite, however, Australia was a pleasant surprise and only blossomed her way up during the competition night, especially with her banging swimsuit performance which wowed many pageant fans. Had Amelia competed this year, I think that her only survival to break this duo is to equip herself with a very very strong QnA. Amelia should make the Top 5 thus eliminating Trinidad & Tobago out of the competition.


Outcome: Top 5- USA, Australia, Puerto Rico, Paraguay, AMELIA
Result: Miss Universe 2004- Australia/ 1st RU- USA/ 2nd RU- AMELIA
Jennifer Hawkins (Miss Universe 2004) vs Miss Universe 2005



Miss Universe 2005 was held in Bangkok, Thailand. This edition showcased an amazing production by incorporating so much of the Thai culture such as a Tuktuk and an elephant, a Thai designed gigantic stage, and an amazing dance formation by the lovely delegates which was accompanied by a traditional Thai music. The actual Top 5 all looked so beautiful, however, with Jennifer competing, I think that Venezuela is the most likely girl to get eliminated. In the end, it could possibly be a tight battle between Canada and Jennifer while both delivering equally strong QnA responses. I think that the final over-all look will be the deciding factor among the judges.


Outcome: Top 5- Canada, Puerto Rico, Dominican Republic, Mexico, JENNIFER
Result: Miss Universe 2005- JENNIFER/ 1st RU- Canada/ 2nd RU- Puerto Rico
Natalie Glebova (Miss Universe 2005) vs Miss Universe 2006



Miss Universe 2006 was held in Los Angeles, USA. In my opinion, I think that this edition had a weak batch with the exception of a few girls like Japan, Puerto Rico, and Mexico. Had Natalie competed this year, she will most likely be on a tough fight with Puerto Rico. Natalie shall penetrate the Top 5 easily and takes Paraguay out. This edition would have been a showdown of fierceness (Puerto Rico) and ethereal beauty (Natalie). These two beauties are simply opposites, but I guess the latter takes the upper hand.


Outcome: Top 5- Puerto Rico, Japan, USA, Switzerland, NATALIE
Result: Miss Universe 2006- NATALIE/ 1st RU- Puerto Rico/ 2nd RU- Japan
Zuleyka Rivera (Miss Universe 2006) vs Miss Universe 2007



Miss Universe 2007 was held in Mexico. The Asians showed dominance especially during the final night of the competition with the presence of the doll-looking Korea and the highly fashionable Japan. If Zuleyka competed this year, she would have easily made the Top 5 thus excluding out USA. For the final look, it'll be a parade of fierceness by both Japan and Zuleyka where the latter would have displayed a more Miss Universe winning aura.


Outcome: Top 5- Japan, Brazil, Korea, Venezuela, ZULEYKA
Result: Miss Universe 2007- ZULEYKA/ 1st RU- Japan/ 2nd RU- Brazil
Riyo Mori (Miss Universe 2007) vs Miss Universe 2008



Miss Universe 2008 was held for the first time in Vietnam. Another favorite edition by many, the eventual Top 2- Venezuela and Colombia are both considered by pageant fans as one of the best Top 2 ever in Miss Universe history. Colombia topped both the swimsuit and evening gown rounds but Venezuela owned the QnA round. Riyo would most likely penetrate the Top 5 cutting Russia out of the competition. In my opinion, at this point, there's really nothing much that Riyo can do to break this favorite pair.


Outcome: Top 5- Colombia, Venezuela, Dominican Republic, Mexico, RIYO
Result: Miss Universe 2008- Venezuela/ 1st RU- Colombia/ 2nd RU- Japan
Dayana Mendoza (Miss Universe 2008) vs Miss Universe 2009



Miss Universe 2009 was held in Bahamas. This batch has strong contenders like Dominican Republic, Australia, Kosovo, and Venezuela and this was the year of Asian blackout in the Top 15. This event ended with the first ever back-to-back victory made by Venezuela and since then etched in Miss Universe history. Dayana would have easily penetrated the Top 5 while taking Puerto Rico off. In the end, I think that Dayana's strong communication skills and confidence shall prevail over the rest of the Top 5 girls.


Outcome: Top 5- Venezuela, Dominican Republic, Australia, Kosovo, DAYANA
Result: Miss Universe 2009- DAYANA/ 1st RU- Venezuela/ 2nd RU- Dominican Republic
Stefania Fernandez (Miss Universe 2009) vs Miss Universe 2010



Miss Universe 2010 took place in Las Vegas. This batch has great contenders like Mexico, Jamaica, Albania, Ireland, and Philippines. Since the actual Top 5 were based from the average scores generated during the evening gown presentation alone, I think that Stefania would have earned enough score to knock out Philippines, since Philippines ranked 5th only during the actual EG competition. For the remaining Top 5, I think that it'll be a 3-way battle among Mexico, Jamaica, and Stefania. With all three women giving decent QnA responses, I feel that Mexico's beauty will propel her farther over Stefania.


Outcome: Top 5- Jamaica, Mexico, Australia, Ukraine, STEFANIA
Result: Miss Universe 2010- Mexico/ 1st RU- STEFANIA/ 2nd RU- Jamaica
Ximena Navarete (Miss Universe 2010) vs Miss Universe 2011



Miss Universe 2011 was held in Sao Paulo, Brazil. This was clearly an edition that had no profound frontrunners compared to previous years so Angola's win really surprised many pageant fans! Her charisma and smile were truly magnetic as how we've all seen during the final QnA. I think that Ximena would have been the favorite to win had she competed during this year. China most likely is eliminated in the Top 5. For the final round, I think that Ximena's beauty shall prevail over Angola's sweet demeanor.


Outcome: Top 5- Angola, Brazil, Philippines, Ukraine, XIMENA
Result: Miss Universe 2011- XIMENA/ 1st RU- Angola/ 2nd RU- Ukraine
Leila Lopes (Miss Universe 2011) vs Miss Universe 2012



Miss Universe 2012 returned to Las Vegas just after 2 years. In my opinion, I think that this edition displayed how USA's triumph was highly favored. Philippines nailed the QnA round and was expected to win by many, but USA reigned supreme in the end despite her not so liked answer. My take on this is that USA has all the qualities the organization was looking for a Miss Universe – a gorgeous face, highly intelligent, and strongly opinionated. Had Leila competed this year, I think that she'll most likely advance to the Top 5 and replace Australia. However, Philippines' answer to the final question was too strong for Leila to even out or surpass, so I guess she'll just have to settle down at a lower Runner Up position.


Outcome: Top 5- USA, Venezuela, Philippines, Brazil, LEILA
Result: Miss Universe 2012- USA/ 1st RU- Philippines/ 2nd RU- LEILA
Olivia Culpo (Miss Universe 2012) vs Miss Universe 2013



Miss Universe 2013 was held for the first time in Moscow, Russia. This edition showcased incredibly gorgeous women like Spain, Ecuador, and Venezuela. However, had Olivia competed this year, I believe that her favoritism will remain to be as evident as her 2012 stint, no doubt. Philippines most likely gets to be eliminated in the Top 5. The reason here is because her EG score was too low, although topping the SS round. The average score for both of these rounds was the basis in earning a spot in the Top 5, and I think that Olivia would have earned a higher average score compared to Philippines. For the final QnA, I believe that Olivia would have given the best response as she's known to really give substantial opinions, as exemplified by her one-on-one interview with a very famous Russian journalist.


Outcome: Top 5- Venezuela, Ecuador, Spain, Brazil, OLIVIA
Result: Miss Universe 2013- OLIVIA/ 1st RU- Venezuela/ 2nd RU- Spain
Gabriela Isler (Miss Universe 2013) vs Miss Universe 2014



Miss Universe 2014 was held in Doral, Miami in Florida. The venue was a huge booster for the Latina delegates as this city has a population that is comprised mostly of Latinos. In this edition, Colombia was the clear frontrunner and was highly favored to win. Had Gabriela competed a year later, I see an epic clash between her and Colombia. Both displayed comparable confidence and grace. Both are tall and have amazing bodies and both showed superb elegance during their EG presentations. Gabriela would most definitely advance to the Top 5 and replace Netherlands. So who wins? I think that Colombia's beauty is one of the best in Miss Universe history and she was unstoppable. Guys, remember how she fired up the stage in the final look round?


Outcome: Top 5- Colombia, Jamaica, USA, Ukraine, GABRIELA
Result: Miss Universe 2014- Colombia/ 1st RU- GABRIELA/2nd RU- USA
Paulina Vega (Miss Universe 2014) vs Miss Universe 2015



Miss Universe 2015 was held once again in Las Vegas. This edition includes heavy favorites such as Colombia, USA, France, Dominican Republic, and Philippines. Paulina competing against Colombia (Ariadna) would have been a nail-biting showdown as both have incredibly amazing bodies and did impeccable EG performances. Paulina surely makes it to the Top 5 and Top 3 thus taking Australia and USA out respectively. However, Paulina competing against Philippines in the final 3 round wouldn't be very easy as this edition marks the transition year for the new owners, IMG. Philippines showed an outstanding answer, however, I honestly think that Paulina might have given a better response compared to the somewhat self-centered answer of Colombia. I believe that the Final Look will most likely matter most. Paulina's gorgeous face and utmost elegance are her edge over Philippines at this very point.


Outcome: Top 5- Colombia, Philippines, France, USA, PAULINA
Result: Miss Universe 2015- PAULINA/ 1st RU- Philippines/ 2nd RU- Colombia
Pia Wurtzbach (Miss Universe 2015) vs Miss Universe 2016



Miss Universe 2016 was held for the third time in Manila, Philippines. Not everyone was pleased with the outcome of the show telecast production-wise as this edition failed to display the Philippine culture such as traditional dances and traditional outfits compared to how it was done during the 1994 edition. However, the good part is that the pre-pageant activities were far better than previous years.
This edition has no clear frontrunner and in my opinion, there are only few standouts such as France Mexico, and Thailand. Pia would have been the favorite here since the venue is the Philippines and of course she has all the crowd and media to back her up. Kenya would have been eliminated in the Top 6 and Colombia in the Top 3. Pia most likely dominating the final QnA round, while France shall be battling it out with Pia in the Final Look round.


Outcome: Top 6- France, Colombia, Thailand, Philippines, Haiti, PIA
Result: Miss Universe 2016- PIA/ 1st RU- France/ 2nd RU- Haiti
Iris Mittenaere (Miss Universe 2016) vs Miss Universe 2017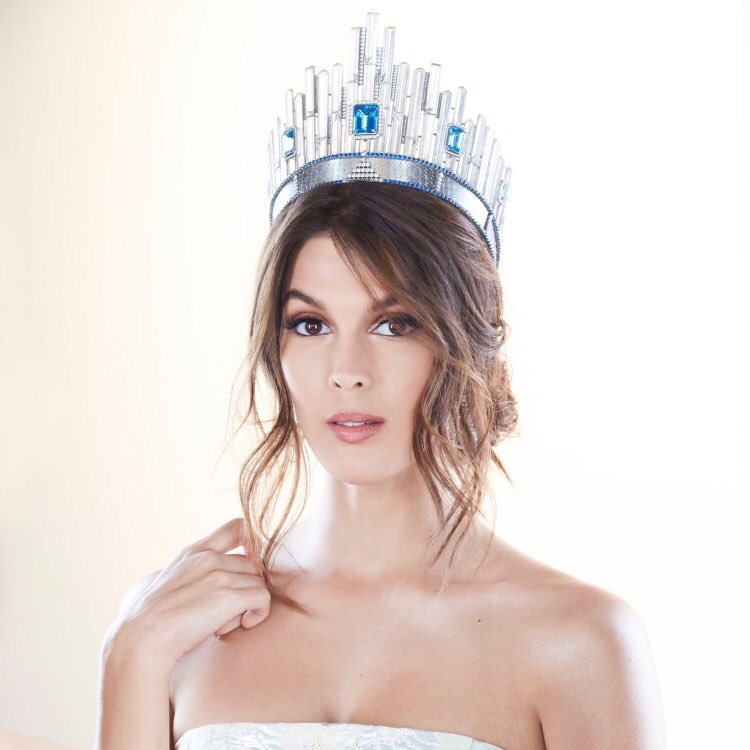 Miss Universe 2017 was held back in Las Vegas. This edition is hated by many especially the preliminary show that was held on a very small stage in a hotel lobby. Major favorites among the delegates were South Africa and Thailand. Iris, had she joined this edition, could have been another favorite and a possible crown contender. Jamaica most likely gets eliminated in the Top 5. For the final 3, I believe that it'll be a close fight between South Africa and Iris. I think that South Africa takes the Final QnA round, while France takes the Final Look round. So who ends up winning? Clue: IMG


Outcome: Top 5- South Africa, Thailand, Venezuela, Colombia, IRIS
Result: Miss Universe 2017- South Africa/1st RU- IRIS/2nd RU- Colombia
Demi Leigh-Nel Peters (Miss Universe 2017) vs Miss Universe 2018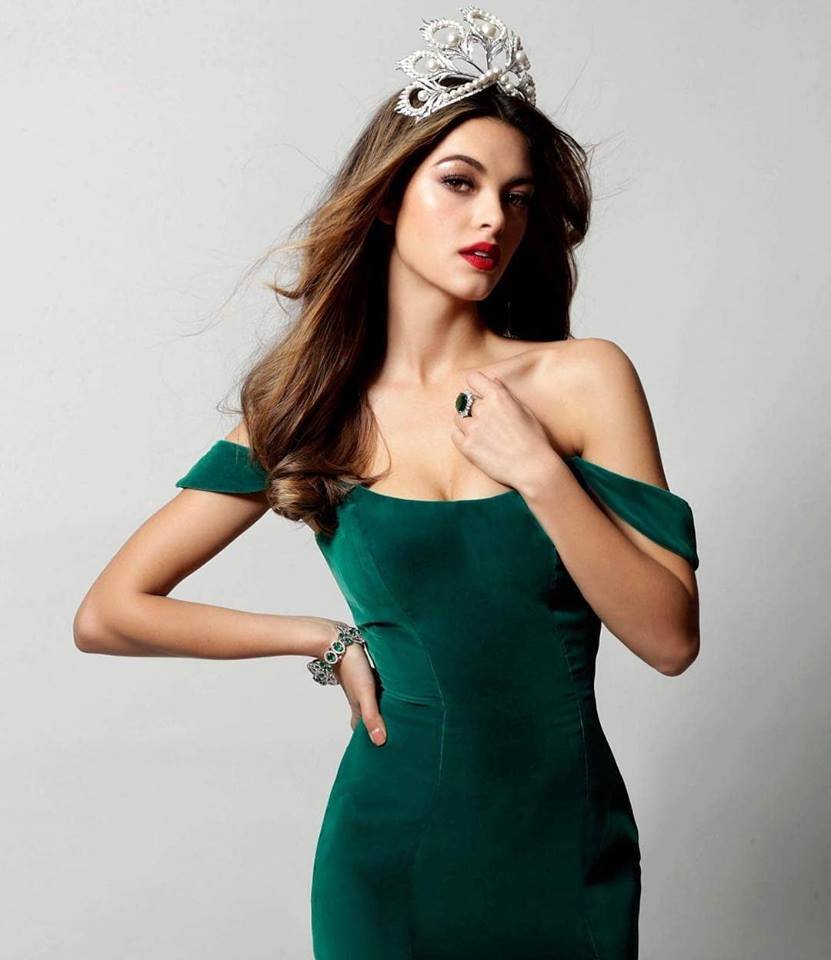 Miss Universe 2018 was held for the second time in Bangkok, Thailand. This edition is considered to be the best and favorite by many pageant fans. The pre-pageant activities were overwhelming especially the National Costume Show, and of course who will forget the Thai Silk Fashion Night? The X-shaped stage is new to everyone's eyes and it looked fabulous, the music was very millennial, the incorporation of Thai culture especially during the start of the show was goosebumps evoking--- the opening drums beating, women dancing in their traditional costumes, how the LEDs depicted Thai culture in motion, and of course how the backdrop lit up and gradually showed an image of the very famous Wat Arun Temple. How lovely can all these get? Personally, it was an incredible experience to have witnessed the show live at the Impact Arena while seeing the convergence of pageant fans coming from all parts of the world and hearing their loud and deafening cheers and screams.

This edition records the most number of delegates and showcased a lot of gorgeous and confident women such as Philippines, South Africa, Canada, Puerto Rico, Venezuela, Colombia, Ecuador, and Vietnam among the many fan favorites. The clear frontrunner was Philippines who consistently lead every online betting odd and became a consistent top favorite among pageant fans and also among Thai locals. Indeed, the "Catriona Effect" was strongly evident all throughout this pageant season.

Demi, unfortunately, will have to suffer the same fate like the rest of the competing girls, and she might have ended up on a Puerto Rico's level - a fan favorite but will never win. Unfortunately, the actual Top 5 was way too strong for Demi to break in as seen during the SS and EG rounds.


Outcome and Result: same as actual (DEMI- Top 10)
Catriona Gray (Miss Universe 2018) vs Miss Universe 2019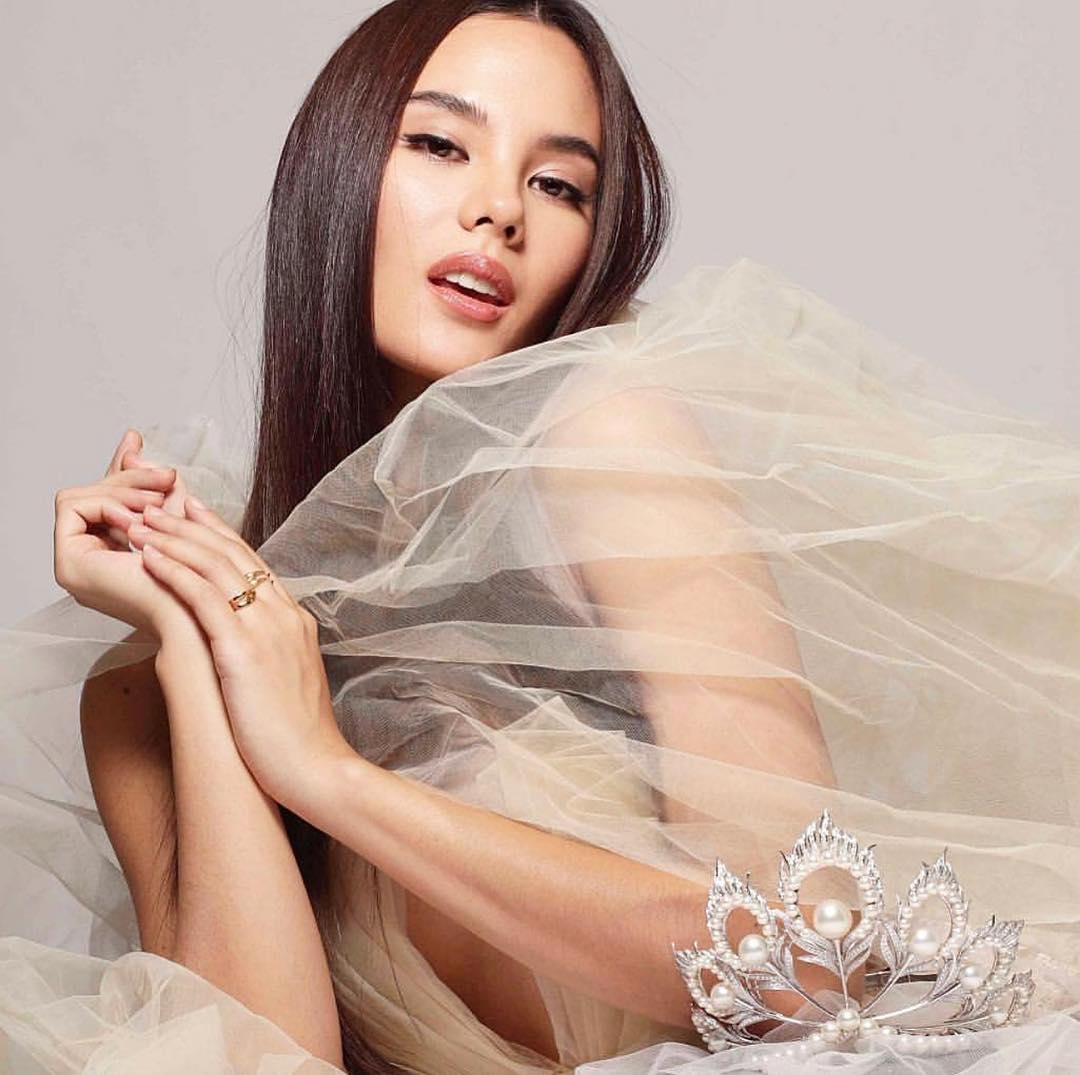 Miss Universe 2019 was held in Atlanta, Georgia. This recent edition is mostly hated by pageant fans! Why? The 7 day event had the least activities and the girls were literally mostly locked down within their hotel premises. The preliminary show was held on a tiny stage with a lot of awful accidental tripping. And the final telecast was the worst ever- bad lighting, small stage and design, small venue, boring music, and the whole production a let-down from previous years.

Had Catriona competed in 2019, she would have kept similar status like she did in 2018. She'll remain to be the girl to beat and the top favorite. For the Top 5, I think that Colombia would have failed to get in. And for the Top 3, Mexico would have failed to advance further. And for the Final Word round, I'm very sure that Catriona would have equally nailed it just like South Africa. However, Catriona's beauty, eloquence and her over-all look as a Miss Universe would have secured her a humongous advantage over South Africa. At this point, South Africa shall need to create continental leaps to catch up with Catriona.


Outcome: Top 5- South Africa, Mexico, Thailand, Puerto Rico, CATRIONA
Result: Miss Universe 2019- CATRIONA/ 1st RU- South Africa/2nd RU- Puerto Rico