| THE DUCHESS FINAL PREDICTION |
| MISS UNIVERSE PUERTO RICO 2019 |





BUBBLING UP: COROZAL & PENUELAS









16TH PLACE: LARES
AUDA LOPEZ VELEZ | 25 | 5'7"




She could be a threat if she came out of her shell more. Prelim assessment:
The Duchess wrote:

Auda is a very interesting candidate because this is another one whose teeth stops her from being the best face of the pageant. Her face is STUNNING and after her chocolate brown hair makeover happen, it brought her beauty to a whole new level. She's around the same height of Kiara and a body that I actually haven't seen much of so I will talk about that after the preliminary. But to me her beauty is actually SO impactful I cannot wait to see her in that evening gown prelim. She is a Chemistry student who exercises and is passionate about sports, she also has a pretty decent speaking skills. I think she could actually be an international queen in a couple years, I think we could further polish her social work and her communication skills. I cannot wait to see her in the preliminary because honestly if there's a performance with that face, she will be someone to watch out for in a couple years. I do think she needs a bit more social media presence, she barely has posts on instagram.

15TH PLACE: AGUADA
NAOMI LOPEZ HIDALGO | 20 | 5'6"








14TH PLACE: TOA ALTA
IVANNA CAROLINA IRIZARRY FRITANNY | 25 | 5'10"


Toa Alta needs a pageant gown, this is not a pageant gown and it didn't do her ANY favors in her presentation. Her body is amazing and has a very good catwalk so why choose that dress to showcase it. Performance wise Ivanna is good but she needs to bring it and change her styling because she was supposed to learn from her first time. Pre-Prelim assessment:
The Duchess wrote:

Look if I can say something about Ivana is that this girl is resilient because if I had become a meme last time I competed, I wouldn't try again. But she dusted herself off and tried again which I have to commend, she tried last year too but didn't make the official contestants. So, personally I don't love her face, I actually think her body is her strongest suit given that she is one of the tallest girls and her body is honestly beautiful. She has legs for days and can walk very nicely, I'm hoping her preliminary will be a breeze. She can communicate well the problem I see for her is that at the moment of truth she has a lot of problems coming up with an answer. She stumbles a bit too easily, I feel like now everytime I see her with a microphone I'm going to fear for her answer. I'd hate to see another "meme moment", because this girl is a good performer on stage. So we shall see what happens with Toa Alta between tomorrow and the pageant night.


13TH PLACE: SAN SEBASTIAN
ESTEFANIA SOTO TORRES | 26 | 5'10 ½"


Sigh...okay.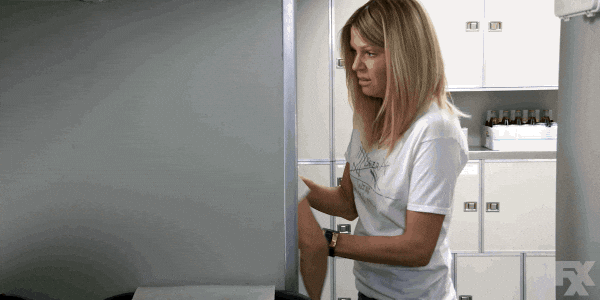 The Duchess wrote:

So this is the resume Miss, how I like to call these types of queen, and I am waiting to see if she can perform as well as she can talk. She speaks three languages, studied cultural mediation, studied, worked and lived in Belgium , worked for the French Embassy in DC, is an advocate for cultural diversity and multiculturalism. She also likes photography and the culinary arts, the whole nine yards of resume haha. She is very tall and besides her nose she is actually a very pretty girl, but while Camuy's shoots upwards San Sebastian's droops down. To me it doesn't go with the proportions of her face, not exactly sure what the problem is… I just feel it doesn't go with her face at all. She did very well in her TV episode and what will be a defining factor for me will be the preliminary because I have yet to see a lot of her catwalk. Like I want to be wowed. Many believe that since Miss USA looks at resumes and backstories first then everyone else should (trust me I've heard this too many times) so many people say this girl should be the winner. And I don't know how else to tell people resumes don't win Miss Universe and most importantly that Miss USA chooses a Miss USA and not a Miss Universe. So to me while she has an impressive background I highly doubt this girl would give us our sixth Mikimoto crown.
Did she perform? Yes. Enough to show me she should win? No. Now I am watching this girl very closely and her performance given the rumors of conflict of interest. The relationship between Estefania's family member and Denise should have been public the moment it was obviously noticed there's a conflict. I do now what to believe rumors of this girl using this for her advantage because I want to believe our ND is a woman of character and ethics. One of my favorite Miss Universes and MUPRs. I definitely do not want to think she would be capable of a cooking show to benefit this lady because that would just honestly be heartbreak as well as frustrating to me. She is the Miss USA style kind of queen I get it, but she is not a Miss Universe and does not have the IT factor required to win Miss Universe. Her resume would make Julia fall in love with her, her personality too probably… Send her there. I'm serious, she could join a Miss World and give us a good result but not Miss Universe. She will probably get farther than that and honestly takes to these rumors (coming from various places) have kinda spoiled a big chunk of the pageant experience for me. And thanks to puerto ricans having POST-Desiree Traumatic Stress Disorder many of us are paranoid as hell with rumors like this. IS she going to the Top 6? Maybe. But you know what, I'll take the L by putting her here; I just can't take anyone from my Top 6 or 10 to put her in.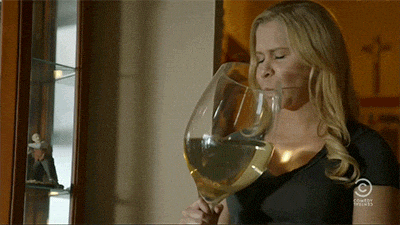 12TH PLACE: SALINAS
VIRNALIS DIANE SANTIAGO SANABRIA | 23 | 5'7"





Salinas to me was such a fresh swimsuit performance and she looked BEAUTIFUL on TV, her hair was on point at that moment. I hope she keeps that look throughout the night, I think that would make her evening gown much better because I really don't like the bodice of it. Not sure what was supposed to be flattering about it. But to quote my Pre-Prelim assessment:
The Duchess wrote:

Now Virnalis to me was quite a revelation in the episode of "De Quien es la Corona?" where she did amazingly and quite honestly got into everyone's radar. I actually find her to be a beautiful woman who's great in front of a camera and honestly I have a feeling she will be really good in that preliminary competition. I can just feel it. She is great when she is in a conversation and she commands the time in which she is speaking, that is very important. And her background is actually pretty strong, she does sport and also is a heavily educated woman on her way to a doctorate's degree. I'm hoping in that preliminary she brings it and makes it into her lists, she could even go higher with the right performance. Because I am 100% this girl will ace that personal interview, no doubt about it.

11TH PLACE: AGUADILLA
SHALEYKA CHRISTINE VELEZ AVILES | 25 | 5'8 ½"



To me Aguadilla did very well in the preliminary competition, I think she looks even better than when she participated in 2012. To me she looked so beautiful and elongated in the evening gown portion, a dress that to me was very beautiful. To me Shaleyka should be in this Top 16 because she was very consistent during the night and she is a much compete candidate than 7 years ago. To quote my Pre-Prelim assessment:
The Duchess wrote:

I'm kinda excited about this girl because she literally took me by surprise in 2012 when she participated against Bodine. I saw that pageant in person and I will be the first to tell you she left everyone mute when she came out with that vibrant emerald green dress. Not that many people had her near the Top 6, yet she did the damn thing and performed and achieved the 1st Runner Up place. Now she came back, in my opinion looking a lot better, and I cannot wait to see what she will do in that preliminary. I'm not going to count her out yet because last time she didn't look this good physically and even if I don't like her much she went far. Last time, I didn't like her either and look haha. So I am really curious to see what she will bring to the stage. She wants to be a lawyer and that is always very good, right now she is a student of Business Administration student at the Interamerican University.

10TH PLACE: BAYAMON
LAIHANY PONTON ORTIZ | 21 | 5'9 ½"



I can already see Team Laihany destroying me on Miss Puerto Rico Beauty Journal for not having her higher, I can see they are a very uhh… passionate group across all social media. But I think Laihany didn't deliver what I, and many were expecting from her in it. Let's go physically first. She has a beautiful face that to me can look great in certain styles and has had good catwalk moments in certain points in the competition. She can communicate herself nicely, and in photoshoot she can honestly serve all the face we need. Ahi estamos claros. She has great achievements and platforms, a very complete young woman who has grown from her years at tiny baby Laihany. Ahi tambien estamos claros. But honestly after the preliminary and the days after it I am really not impressed with her, she wasn't the best of the night. I expected her body to be better, idk if its just her proportions but to me she looked slightly big on the swimsuit competition. Now for the Evening Gown competition and the whole copying she did. As a fashion student I have become very familiar with the phrase "nobody owns -enter technique/name/style name- so it's not copying", I have become PAINFULLY familiar with it. What I have to say that while it is technically true, in certain industries, especially pageantry, certain walks and dresses become iconic and associated with certain queens. It's the way it is. Nobody can wear a chained dress without us being reminded of Zuleyka, some even wear the exact same gown. So to me it is not a proper excuse to use that excuse for a queen to not only utilize a dress, styling and catwalk obviously "inspired" by a another queen but also her mannerisms. I understand she is a huge fan but again, that's not the way to make a memorable performance in a prelim. What worked for one won't necessarily work for another, what looks better in one wont for the other which is why we should strive for as most originality as possible. As beautiful as she looks facially that dress didn't do her any favors because it made her look bigger than she actually is. The placements of the shapes is wrong and the dress is not tight enough to highlight her shape, to me Laihany has had better nights. I also believe that if your own fans are telling you that you should reconsider using a dress that is not going to help you, the response shouldn't be to delete messages. Or answer passive-aggressively with the excuse I just discussed. I know they were deleted because one of mines was part of the casualties haha. But hey, if you believe this is what you wanna do by all means do it. I have her in this position, I think on final night she will come out with a whole different dress and catwalk (hopefully) and perhaps go even farther in the competition. But for now I must say I am disappointed by her whole preliminary competition.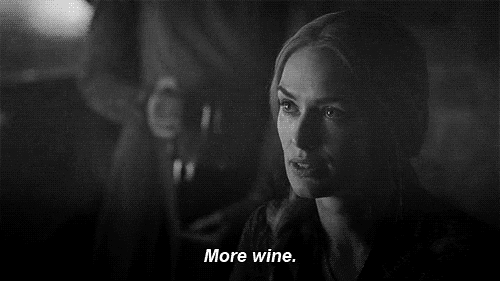 9TH PLACE: ARECIBO
SARAHI FIGUEROA COLON | 21 | 5'6"




I have officially fallen in love with Arecibo and my mother has her in her Top 5 because she went to the preliminary and did THAT. She did THAT. This girl who I have in my #17 spot before prelims given that I just thought other girls wouldn't let her in, performed better than at least 22 girls. I said what I said. She to me performed in the Top 3 with one of the best bodies, swimsuits and dress and smiling the whole way through. She has such a beautiful smile and personality on stage that absolutely captivated me, and I saw her in an international competition. But not Miss Universe. Her energy honestly gave me Miss World or International, even with her height (I notice most MI are taller) I think International judges could take a liking to her so I hope an expert on either pageant can tell me if I'm not crazy. She is just fresh to me and I hope she does well because I wouldn't mind her in that Top 5 because that girl goes on stage and does the damn thing. Period. By the way, she had the most beautiful dress. She is a psychology student almost finish her Bachelor who wants to work with pediatric mental health.






8TH PLACE: CAYEY
VERONICA MONTANO | 25 | 5'8 ½"




I have to say that little by little I have kinda lost interest Cayey and even though she might place higher than this and people love her, I would personally leave her here. She NEEDS to change her gown which didn't do anything for her and she didn't shine in it, I would also change the glitter makeup she had on. I think she looked much better styled in the De Quien es la corona episode than here. I understand models who transfer to the pageant circuit sometimes want to bring more "fashion" dresses to the competition but this one didn't do anything for her body. I think she walked mostly well although I do think some girls including Cayey tend to trot when walking, like they are stepping to hard on the ground. I didn't love that but I do expect Veronica to bring a very good performance, although I don't think as of tonight she'll go to the Top 6. I also think her face is sometimes a hit or miss because she sometimes doesn't look as fresh, she lacks some consistency in that area. I actually think we wouldn't place as high as many people think in Miss Universe with her, sue me, so I would choose someone else. This is one of the candidates who have little by little disappointed
me and to me in the prelims some girls simply were better.







7TH PLACE: VILLALBA
VIVIANIE DIAZ ARROYO | 20 | 5'5"




Vivianie is 5'5" tiny girl full of energy and ready to take on all those girls in the Top 15 because she is mighty. Her preliminary was so good and her styling was also very good, she made a very nice impact on the judges I bet. She is beautiful and has a pretty nice body, her catwalk is very good even though I'd edit out some mannerisms and things she did in certain moments. I wouldn't be surprised if she gets higher than this one but the problem is that I do think her height can hurt her, she has to make sure she stands out against all these super tall women. Standing next to San Sebastian (5'10 ½"), Toa Baja (5'10 ½") and Camuy (5'11") she HAS to make sure she stands out in that ground. I'm not saying that by being short she is not qualified to get far or win, but I do think it does add some extra challenges. She should use the same bright royal blue dress and walk almost the same way (minus the extra moments) and she can sneak into that Top 5. Personally I don't think she'd get us a Miss Universe going against women like Gabriela or even the newly crowned Gazini who I think will be part of that Top 10/5 at Miss Universe, but if she wins I have to say I wouldn't hate it.






5TH RUNNER-UP: CAROLINA
TANYA MARIE ROMERO ALAMO | 26 | 5'10"




It is difficult for me to write about Tanya because since 2017 I have actually talked quite a lot with her, and I think she really does have a lot to make us shine in Miss Universe. But unfortunately, like in her last competition, she makes certain choices that for me take points away from her performance. And both have to do with styling. This time for the preliminaries she actually did very well, and she looked beautiful but to me that wasn't the styling she needed for this preliminary. Her dress was beautiful but not sure for a preliminary, it didn't showcased her improved body and she got kinda lost in it. Perhaps is this image I had of her with some beautiful bright colored gown fitted at the torso with her beautiful curly hair that ruined it for me. When I saw her with straight her live I became so sad because 1) She needed some extensions on her hair because it looked like she had very little hair and 2) She didn't use one of her most adored features to her advantage. Last time she didn't go through to the Top 5 precisely because of styling choices that in the end destroyed her chances. I think interview will be a breeze for her as well as swimsuit (even with straight hair) but I am very worried about that Evening Gown portion. This was my winner when she told me she'd audition and in my list she has never left the Top 2 but I worry that styling won't help her. Unfortunately too many ladies kinda went past her. I love my Tanya and I hope she has a different look in a couple of days and I would LOVE to see her in that Top 2 with Madison. She is beautiful, intelligent, can walk and communicate and has one the most beautiful smiles to ever grace this pageant. She has it all to go far in this competition but she needs to know how to spot that styling issue and fix it.






4TH RUNNER-UP: CAMUY
FABIOLA K. VALENTIN GONZALEZ | 19 | 5'11"




I'm telling you the same thing I told Filipinos about Hannah Arnorld: NOT YET. I don't think Fabiola should go to Miss Universe yet, not because she is not good but because she can take that time and improve. More importantly, to mature as a contestant and a woman. She can further develop her advocacies and get her studies done while at the same time practicing for a comeback. She is an excellent candidate with excellent marks across the board and did amazingly in the preliminaries. Only very few fixes which tells me she has very good instincts and has a very good team with her. Her nose may still be a bit weird to me but when that's literally the only thing I don't like about her, it's something. I just find her to be too young to win Miss Universe under IMG, I feel the organization gravitating towards women of more age because the reality is they tend to have much more developed stories and advocacies. They tend to have more life experience. Now for the things that I would change are quite simple, like that to me she used a bit too much extensions on her SS presentation and I would have a different hairstyle for evening gown. NOW what I do think she needs to gain just a couple pounds because I was surprised by how skinny she looked in the prelims. Specially her legs. Look, as a naturally super skinny girl, I can tell it's probably difficult for her to gain weight up; I've tried for years myself. Plus she is SUPER tall so yeah I get it. But I think she can gain a couple pounds at it won't hurt her, a la Edymar Martinez, and it can even help her look a bit healthier. Personally, since I don't mind pageant-hopping, I feel she could do very well in Miss Supranational before she goes to Miss Universe. She is tall and statuesque, with a lot of spark and fierceness and can walk a catwalk; I feel she could do very well there.







3RD RUNNER-UP: LOIZA
DORAYMA MERCADO CEPEDA | 26 | 5'6"




Loiza has been steadily climbing in my list since her audition and I think she has delivered such a good performance. She has also delivered one of the most consistent ones in this group, so I am not surprised she a high placement. She is a beautiful woman, probably one of the best faces of the competition and knows how to style herself. And she is SMART in her choices of styling, I can already imagine the panel of judges asking about her Yuruba turban and talking about the meaning and use. I can just see it hahaha. She has a very strong and consistent advocacy for the representation of Afro-boricuas and the representation of our african heritage. I'm kinda mad at her and Tanya for waiting so long to participate because I'm not sure she can participate again given she is 26. Given the rules established by this new organization, participants cannot compete for two years in a row, so Tanya and her would be around 28 by the time they are eligible. Although I want her to perhaps think about Miss World because I think her advocacies and passion them are actually very resonant to me with that pageant. Miss World also doesn't provide so much emphasis in her body, which is the only thing I don't like about her, and with that beautiful Carlos Alberto gown I think she could do well. I realize this as I writing but even with how unpredictable Miss World sometimes, I think they would take a liking to her. Her preliminary was excellent, her evening gown made her look like one of the Muses from 1997's Hercules and even though I didn't like the thing she did at the end hahaha I think she has safely positioned herself in the Top 5. From then on it would be interesting to see her performance in that final question, but personally I would leave her here. I think she is great but I am yet not 100% convinced she will give us results in Miss Universe, but I do think perhaps Miss World is something she should think about.








2ND RUNNER-UP: MOROVIS
HAZEL ORTIZ MENDEZ | 22 | 5'7"

Okay, Morovis is not a girl I find stunning nor would I put her in this position but with her performance I can see her in that Top 3 more each day. She can walk and has the best communication skills as well as being a well educated woman so I think she will get to that Top 6 easily. And again with those communication skills she will do great in that Top 6 question and it annoys me hahaha. She's actually a great strong candidate I just don't love her facially enough to risk sending her to Miss Universe. She did great in the preliminary competition and stood out because she was one of the very few with a vibrant color in her evening gown. And on Tv I think she looks better than in candid pictures and I've heard that she looks better in person too. I honestly don't know how she will be kept from the Top 6, they will have to like go Showgirls on her because she is powerful. And no, Duchess doesn't support Showgirls behavior haha.









1ST RUNNER-UP: DORADO
REBECA VALENTIN GRACIA | 24 | 5'7"




This is the first time Rebeca is trying to get the MUPR but she is so well known you kinda feel like she has been around forever. You don't really get tired of seeing her because she has not only the face of the pageant but because she is also very commercial. She has improved her body and communication skills which is what I need from these expected or requested candidates. In the preliminary competition she was fantastic and even without having the best body she brought it in both areas, the only thing I wish was that her dress created some waist. Rebeca is another girl who is pretty close to ready for an international pageant, and I think she could do well even if I don't think it'd be the Mikimoto. Not to waste your time I think Dorado is a great candidate even though I do not love her smile at all, it's almost like she can't smile too widely. I think she can give us a placement but I don't know how high, hopefully high enough. This is one of the girls that even if I was heartbroken I wouldn't completely lose hope in the next Miss Universe pageant. I don't think we would clap with her, nor we should. I hope Dorado comes out of her shell in the final night, she sometimes gets a bit shy, and to me she should be in that Top 3.









MISS UNIVERSE PUERTO RICO 2019: TOA BAJA
MADISON SARA ANDERSON BERRIOS | 23 | 5'10 ½"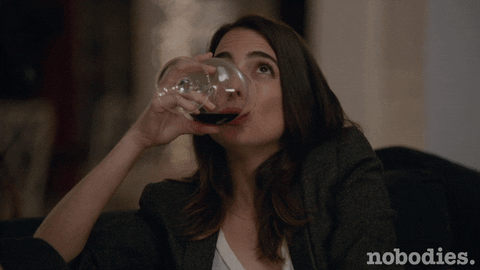 What more does Madison have to do to prove to this entire island that she is ready not only to start a placement streak but also to potentially give us better results? After that preliminary, what else is there to show you that woman has the IT factor potential Miss Universes need? I find myself so frustrated more than usual with the reasons most people who don't like her give not to give her a chance to even participate. Being Puertorrican is far more than knowing Spanish or having lived on the island, the complexity of cultural identity is not something many understand but mostly haven't had to question your identity in that sense. I'm Puertorrican born,raised and living in the island with at least 200 years of found ancestors having lived here, I've never had anyone question my "puertoricanness". And just thinking of somebody daring to do so makes me understand just HOW hard this participation is for her, and I'll say it… it takes BALLS to participate in MUPR. The puertorrican public is loyal, they will fight for their queen until the end, but they are so passionate sometimes we can be too critical. So trust me when I tell you Madison to me really wants this because there are easier pageants to win, mentally and performance wise. In Miss USA she probably wouldn't have to go through the things some say on the internet, yet she decided to come to her. She represented us in two international pageants giving us two Runner-Up placements, then by suggestion of her manager she went on to Miss Florida. Where again, First Runner-Up. The MOMENT she left the stage she told him they were all going to Puerto Rico, that this was the push she needed. In 4 months she has improved her Spanish, she has immersed herself even deeper in the culture she was raised in. She went casting through casting knowing full well the Puertorrican people could not be open to her participation. Yet she persisted, and she has kept persisting to get this final chance to represent us in an international level. And this is not a rant against all puerto ricans because Madison has an INCREDIBLE amount of support, but that minority that doesn't like her can be extremely loud and incredibly ignorant at times. One thing is for you to not feel represented by her, but another is to disrespect her and the faction of ricans she represents. Because just like Bodine and Catalina represented the thousands of foreign born people who move here and become Puertorricans at heart, Madison represents the Diaspora. A HUGE chunk of boricuas are part of the Diaspora and its descendants are also part of us, no matter who is the other half of them. Madison did the work and is continuing to do so giving you good performance after good performance while letting you see her potential in the Miss Universe. Like I've said before this is bigger than Madison and I have defended girls in her position all the time, and will continue to do so.

You want to get technical? Let's get technical. The face, she got it because she is a beautiful woman and the intelligence she has. Hear that woman speak in english and you will see it even more that in Spanish, she is a woman full of intelligence and charisma. She possesses an angel and IT factor that we NEED to place and even win the crown, a language alone won't do it. Intelligence alone won't do it either, neither will catwalk alone. Madison Sara Anderson Berrios is the most complete, prepared and set candidate for this year's Miss Universe pageant. She checks every box and it's only getting better as the months go on, if she was that good in the preliminary… how bad do you think she will be with double the time to prepare than Kiara did? She is a girl that is looking at you and saying "Puerto Rico, I'm ready to represent you. Just let me show you" Given the rumors I've heard, that we have talked about above, I hope Denise notices that the national and international communities are loving her. That she has had fantastic results in the pageants she has gone too but she should also see how that girl commands the stage she walks in. I won't keep telling you why this girl should go to Miss Universe, at this point you should already know.




*takes breath* Well, I got that out of my chest.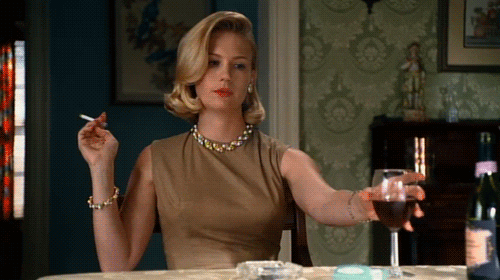 Thank you for reading me again, depending on the results of this either I talk to you after the finale or a couple weeks after. It's for the best hahaha.





*PICTURES OF THE CONTESTANTS' PRELIMS WERE TAKEN FOR ROAD TO MUPR BY TOFER VELEZ GARCIA

*PICTURES OF MADISON'S PRELIMS WERE TAKEN FOR MUPR ORG.