| THE DUCHESS PRESENTS |
THE 67TH MISS UNIVERSE PAGEANT REVIEW
Editor's Note: My introduction was written 3-4 months with a slight influence of Coquito, as well as some of the other commentaries on this thread, and was going to rewrite it. But most of this comments are so honest and joyful I decided to leave it for your entertainment. Enjoy.

Hello everybody, Happy 2019 and congratulations on your respective festivities around the world. Puerto Rican Christmas last from the day after Thanksgiving all the way until the San Sebastian Festival, so it's VERY damn long. I have been eating, drinking and going to get togethers for about 2 months now and there's still January so yes, Christmas here should be an olympic sport. Don't even get me started on Halloween and Thanksgiving, which are also holidays in which this tiny person eats and celebrates A LOT. I would advise everyone to at least visit once during the holiday season and I can assure you, you will leave fed and pumped. I literally had to take 48hrs to recover from New Years, and now I can finally get to my projects again. So I hope you all great couple of weeks and that you enjoyed the post pageant season, and congrats to all of those who survived it.

But now down to business, and our business is pageantry so let's review the past Miss Universe pageant. As you guys know this is my favorite pageant and it is the one I follow religiously even before there's even a 10% of the girls chosen. The pageant that breaks my heart sometimes but also fills it with joy, the most important in my opinion. I am going to be talking about mainly about the final night and will be going in depth with the performances of each girl. I will talk about what I would have done differently and what definitely needs to change. But I will also give credit where credit is due and I will, as usual, speak with respect.

Disclaimer: I will not be responding to any disrespectful comment posted about any girl nor any xenophobic comment towards a country. It speaks ill only of you, no one else.

Take your business, trolling, conspiracy theories and such to another topic. I would suggest anyone who comes across these comments to ignore them to for they are not worth the time.
Before we do, I do want to talk about the pre-pageant activities and host country for a second because I have to commend Thailand. Wow. This is such a beautiful place that is rich in culture and full of amazing people, every girl has spoke wonders about this place. Well… except two girls haha. Kiara made a live-feed everyday and I could see the great food, warm people and the beautiful scenery. She spoke wonders about how people were and how they didn't disrespect a single character; how passionate they are with pageant. And most importantly? How accepting they are of people, people of all walks of life and anywhere in the world. Their pre-pageant activities where very nice especially Thai Night (that was great) and how they treated the girls in the hotel was very good.
The only thing I would have change, and this is something MUO has to change not the host country, is to utilize the Host better. Where are the glam shots? Actual glam shots that could have show casted Thai culture, you had a whole day in temples and such in which you could have done such classy pictures. It doesn't even need to be Fadil, although it should be, but we have to put some more effort. I can already picture it and it could have been one of the best glam shots of this pageant, and that frustrates me. It frustrates me because it's IMG (who I am sure is behind all these changes) it's like "I'm willing to compromise but only to my comfort", and we get what we got this year. A near perfect pageant that's should have been perfect, and the reasons for it not being it are easily fixed. But those things are not things IMG apparently cares for, or they are not willing to fix. They added 5 more places but they had to be given into a continental placement. And this is not to say I'd rather have Trump back because for obvious reasons I wouldn't want him near women. But what I would like is for IMG is to built upon great foundation they have instead of taking from it. Come on, the only thing you had to take away was the sash factor which I think you have done. Why did you took away glam shots and added unfair continental placements? I think the MUO and IMG have to just tell us what us fans have to do or say in order for them to at least consider it. Like seriously. Sometimes I wish I could have an actual conversation with whoever is in charge of these things, just 10 minutes.
Okay, I got that out of my chest. I apologize haha. Let's continue.
OPENING:


So for the opening I give it a C-Plus, and I will tell you why real quick so we can move to the Top 20. Ne-yo? He was good sure. The fact that the girls where not presenting themselves or dancing to me was a damn improvement. Sorry but in a pageant with more than 30 girls, the chances of everyone being able to dance are extremely slim. Thanks to that sometimes we get really awkward dancing and it's all a rather cringy affair to me atleast. So there we are good.

The bad? I truly dislike the fact that we got so hyped for Thailand being the host and in the end they (again) didn't utilize it enough. The background images and catwalk were okay but there wasn't any moment in which you were like "woah this is Thailand", except for the very small utilization of Thai dancers. The National Costume show utilized them better actually which is sad because that's not where the culture should have shown. Also, I hate how every girl has a completely different dress, if you take nine designs and make ten of each design it would look so much better. And I have been bothered about this for years now but I am aware this probably won't change for a while.
I know you guys are not a fan of Steve Harvey but I personally actually adore him as host, and you cannot deny he enjoys doing this show. After 2015 he could have sat with the MUO and be like "Yo, I don't want to this again" yet he was like I will do this contract (if I'm not mistaken he still has another year) and I will put my effort on it. And he does, dammit hahaha. You know how much worse 2015 could have gone? He could have not said anything at the moment and let Ariadna go backstage thinking she was a Miss Universe. Which is what they told him to do. But no, he was a grown up and fessed up on live TV and said "It's my mistake, there's no excuse." And he has come back every year and not a single mistake has been made since then, at least on his part. He treats the contestants with respect and even helps them bring out their personality on stage. He even wore a suit representing all the damn countries because which is more that could be said of plenty hosts. People, we have had some snoozers as Miss Universe hosts… he is not a snoozer. I like him, so sue me haha
TOP 20 ANNOUNCEMENT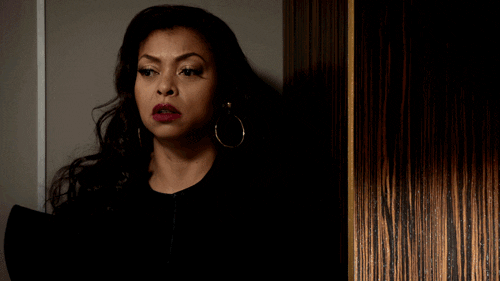 I'm going to tell you something, I have NEVER in my pageantry life have gotten so nervous watching a Top 15/20 announcement. That gi above was legitimately me EVERYTIME they made cuts until Kiara was left out of the Top 3. Damn? Is that how it felt for Pinoys with Venus Raj in 2010? Or with Vietnamese with H'Hen this year? WOW. I cannot begin to tell you how legitimately nervous I was the whole night, I yelled and cried of actual happiness. I got ridiculous but wow… dammit I want to feel the same emotion year after year. I got a 11/20 and some of my alternates got in I think so I think I did pretty good… a certain group screwed me but it was expected. So I'm going to take each group and talk about their statements.
Asia-Pacific/Africa was very deservingly chosen, they were strong and to be honest after watching the whole pageant I wouldn't change a single girl. Good Job, Asia. All the girls deserved that placement, no matter what anyone says it was great.

SOUTH AFRICA spoke about her medical background and advocacy which was very good, I knew it was a SOLID statement.

PHILIPPINES spoke of the child poverty/awareness work she has been doing but personally I wish she would have added more of a "I am this or that quality", so minor edit.

NEPAL to me had the perfect balance between "this is who I am" and "this is what I am working on", my favorite of the night.

VIETNAM unfortunately can't speak English enough to transmit what she did so unfortunately she flopped this part.

THAILAND was honestly… an honest pure statement and that's why she passed on because she didn't sell herself higher or pretended. She spoke with PURE honesty.
Europe…. Ay ay ay…. Here we go. This group was uh… well it was underwhelming as it honestly was predicted it would be. Although I don't know what was Poland and Hungary doing in that Top 20 instead of girls like Spain, who may not have been the most beautiful but come on the performance and comm skills were better. At least they let in Belgium and GB who were very good in that preliminary competition, but this whole group announcement was super algarete.

POLAND gave a good speech don't get me wrong but did it meet the requirement "Tell me something we should know about you", did it told you enough? Because to me, I kept wishing I knew more about her.

BELGIUM used an interpreter so I don't know if it was translated correctly but from what I heard it was kinda the same issue as Poland.

GREAT BRITAIN had such a strong speech that her exclusion of the Top 10 honestly proves my theory that the MUO and the judges already knew who they wanted in that Top 10. But more on that later. Also this one was like "Catriona didn't sing so imma do it".

Uh HUNGARY is very happy with her life now so I guess… Congrats girl, but I wish you told me more about you.

IRELAND was okay too.



You shady bitches left the Americas last before the damn wildcards so I could have high blood pressure? And ya'll have the audacity to call Kiara 4th so I could actually have a heart attack? Either way I wouldn't change A SINGLE GIRL because we had a solid and strong group and we needed more places. I said it.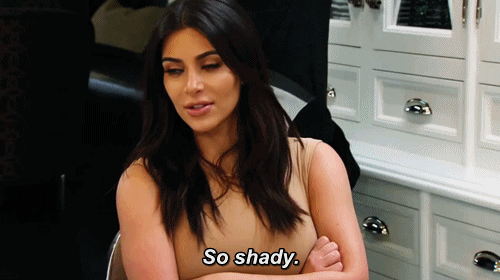 CURACAO has this way of speaking with such confidence that the moment she finished I JUST KNEW she was in, it was also a very nice speech.

COSTA RICA, need to SAY MORE ABOUT MY GIRL? I told you all she deserved that Top 20 and I am so glad she didn't get blown out by the continental placements so she could ACE that speech. Okay I'm good, moving on.

CANADA's was good too, I must admit although I hated how she was styled there.

JAMAICA honestly just got too nervous, period.

PUERTO RICO actually told people something she wanted them to know about her, she is a fighter and a believer in herself. The translator omitted a few words but the message was still there, many people were mad because she didn't talk about her advocacy. The reality is that a woman who had been waitressing through college just to get by and had 3 months to prepare for Miss Universe won't have an advocacy solid or developed enough to speak like Philippines or GB. Has she visited different organizations during her reign? Of course, but that doesn't necessarily mean she will have a campaign or this or that. So I don't mind it, because not everyone has the resources to do the things they want to do. Her message was resilience, and she delivered it. I don't want my girl to go there and say she has all these advocacies when she doesn't, there's no need to lie. I do wish she would have done it in English because I hate relying on translators, BUT she sounded confident and intelligent.
The wildcards to me lost at least half its credibility when you let USA in instead of women like Peru or Ecuador who had AMAZING performances and spoke amazingly. You cannot objectively tell me Sarah performed well enough to get on that Top 20, and you cannot tell me it wasn't pure sash factor. Rima at least could walk and personality, yet SHE clapped. PLEASE.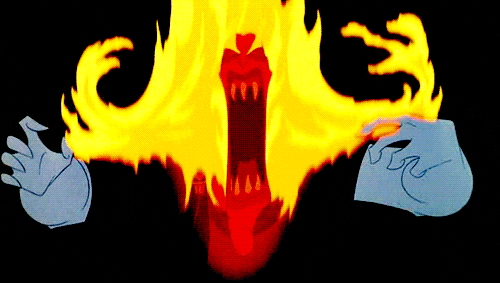 As for the rest of the wildcards it was actually a nice surprise to see Venezuela because I was getting worried, and my baby Australia for who I have suffered so much heartbreak. Brazil… well she did perform better than Sarah I guess? And Indonesia I knew she could pull a surprise. I have to say I am glad Kiara and Catriona got called in their group because I thought they would leave them last to create expectation. Now for the statements. USA, INDONESIA, BRAZIL, AUSTRALIA were okay but I already knew they wouldn't go further.
Now, I have to come clean… I couldn't understand a damn thing Venezuela said until I rewatched it a couple of times but dammit can that girl project. So by the end of the speeches the committee and I agree that the following girls were simply the ones who needed to be there.


THE MOMENT OF THE NIGHT:
I think that the homage Angela Ponce's participation was a direct message from the organization to the whole pageant community. That they were proud of this moment and that they were standing by it, that the people against it will just have to deal with it. This moment was one of the most important ones of this whole pageant, a moment that personally it brought me to tears. This one sentence made my religious (yet empathetic) mother dry her tears and cut right through my soul:

"I don't need to be Miss Universe, I only need to be here"

Words fail to express how beautiful this moment was...

TOP 10 COMPETITION
This is hands down the strongest swimsuit gown competition of this decade and none of you can't tell me nothing. This was hands down the STRONGEST Top 10 in years, each one of those girls brought it somewhere and most demolished. The fact that they competed in both competitions tells me that IMG really had an idea of the type of girl they wanted. This is really were the competition began and you could really tell, even the atmosphere changed. To me this Top 10 was chosen since the prelims, I truly believe and stand by that. Now I wasn't to confident in the X catwalk that they had proposed but wow it looked on TV. And I personally think the capes were a nice alternative from the usual wraps we see. And using my husband Bruno Mars to serve as soundtrack… how dare you talk to my soul?. NO NO lets talk about those swimsuits, they were beautiful and the variety of colors while making them look like a collection was something I personally missed. So anyways I will talk about my ranking in the swimsuit competition first and give my thoughts on each girl in the order of my ranking.
VIETNAM- There is something so strong and empowering about H'hen on stage that honestly cuts right through you. She steps on that catwalk and leaves behind whatever idea you have of her, no place for fear. She gave you strength, fierceness and dominance throughout the stage and topped it off with some genuine burst of happiness. That swimsuit catwalk told you EVERYTHING you needed to know about H'hen and most importantly, she told you she wasn't playing games. She walked like she wanted to be there and like she wasn't intimidated by anything or anyone. From that point on she became my mother's bet up until the very end, even after she was eliminated. My best SS performance of the night, come at me.




PHILIPPINES Catriona obviously demolished the catwalk too like she did in the preliminary so her being so high shouldn't surprised you. She walked basically the same way she did in the preliminary so it was just as solid and strong, she looked like she was confident. And not only confident in herself but confident in knowing she was in her zone and wasn't gonna fall and mess up. I like that she stayed with the same color and design of swimwear because it added proportion to her body, pink looks great on her. NOW, I would not have tried the slow-mo turn with the cape they gave them because the whole time Kiara and her were doing their turns I was terrified. But yeah to me she was fire.




PUERTO RICO There's something very special about Kiara's transformative aura that comes through in stage, that spark that made her so interesting to watch in her national pageant. She was sexy, bubbly, happy and confident; an absolute upgrade from her national pageant. There was this confidence and power in her walk that showed expertise and she honestly looked like she has been doing this for years. Most importantly she looked comfortable and happy, you could see the excitement on her face. Something Kiara knows how to do like a pro is play with the camera and the audience, something Thai fans were crazy for. It reminds me of the commentary during Zuleyka's SS portion "She is sassy, she is sexy". ONLY thing I would have changed is the color of the swimsuit, blue look stunning on her but this shade was just a tad meh (in all girls) I would have chosen another color.





VENEZUELA did not disappoint me (as usual) with that stunning Venezuelan catwalk, something that comes effortless to these girls. And I loved this particular performance of Sthefany because SO MANY people underestimated Venezuela even after the preliminary competition. People, at least I knew after the prelims this girl could take it right from under all of us. She stomped every hater on instagram, facebook ect with every step on that runway, with power and grace. Delicate with a smile on her face the whole time, it is actually frustrating to a point to watch Venezuelans demolish the catwalk. I loved the twist at the beginning because it was simple AND she ever so slightly lifted her arm so the cape was far for her feet. Like the pro she is. I just wished her hands spent less time in her hips, it's a personal preference of mine. Another girl that demolish. Done.





COSTA RICA… how do you honestly watch this woman walk down anywhere in a swimsuit and not have body issues? No but really, this woman is amazing and I am so glad she proved you all wrong. She walked through that runway with confidence, power and a beautiful walk. She smiled when necessary, was sultry in other moments but never missed a beat. That one piece swimsuit gave her beautiful proportions to her body, as if she needed any more help. Definitely one of the best ones of this portion, and I can bet she had one of the best scores of the night.





CURACAO is a pleasure to watch on the runway and one of the best surprises of this edition, she looks STUNNING in motion. Her performance on the swimsuit was beautiful, strong and took on some of the favorites… and did better than a couple of them. She had this confidence of her that is not really matched by anyone else on the lineup. And it's not an imposing or cocky, it's more of a message to us that while she wasn't necessarily a hyped favorite she was there to make a mark. And this was a theme for her during the rest of the evening, this confidently beautiful aura of her that made me see her as a contender.





CANADA shut me up a couple times during her preliminary and bam, yet again in the final night. She dare match her turn to 2 specific beats of the song which made her look slightly more badass. Now even though I still feel the same about her physically but the thing that makes her such a good candidate is that her performance on the floor is so good you forget all of your reservations until she leaves that catwalk. Amazing performance.




SOUTH AFRICA was to me heavily disappointing to me during her whole competition, I kept looking for a moment where she slayed on any stage. Like actually slayed. This catwalk was better than her preliminary by far but I guess I just kept expecting a bit more. The great thing about Tamaryn is that she is pure light on the catwalk, her smile and personality do come true. And something that helped her a lot was that her look and figure kinda gave her walk a slight modelesque quality. I do think her performance during the night (more on that later) proved to me the organization had a very small list of girls they wanted to crown.





NEPAL was such a delight to see flourish on that runway and show a little bit more personality than usual, even Lu mentioned it. She had a very good walk and was flirty and fun while going down the runway, had my living room full of relatives clapping for her until she left. This girl was so fun to watch and I am so glad she had the chance to get so far, it was one of the most pleasing placements for me.





THAILAND for me was my least favorite of the bunch if you can even call it that considering this SS competition was a slaying festival. She proved on the runway she had the performing potential to enter the Top 20 and Top 10 on her one medit. The only thing is that I felt her walk was a bit strong in the steps and wished she would have smiled a bit more. She did look great.




NOW for the evening gown competition that left me wondering, who the hell is going to enter that Top 5? And not just me, at the end of it my family couldn't decide much either. It was a competition full of elegance, talent, glamour and sophistication which is all I ask. The music, although not my first choice for an evening gown competition, was very nice as well as the backdrops and colors. Going from cold to hot in the ambience to contrast the "hotness" and "toned down elegance" usually associated with their respective competition. Very good production design. To me this was a very solid Evening Gown competition and for me it was very difficult to predict who was going to be the 5th finalist. So for this competition I will judge both the performance and the gown for I am a fashion student. This is again in the order of my ranking and it represents who I think did best to worse. Let's begin.
PHILIPPINES. Let me tell you why Catriona was the smartest evening gown performance of the night. She chose a dress design that was open enough that she could expertly walk in it without falling or tripping. And let's talk about the design, This girl took the Volcano/Lava theme to the extreme. She looked like she was dripping in this luscious glistening lava, the gown showing the right amount of skin without looking vulgar. She took advantage of her more thicker body (for which some of you shamed her) and enhanced it with her walk. Speaking of her walk, she had this slow-mo quality to it that matched her whole theme perfectly. It looked like an evening gown presentation that could stand a chance to Zuleyka's presentation in 2006. If only they had songs like that stunning 2006 song… but regardless, just like in 2006 this was the moment it became a done deal for Catriona. And like in 2006, I turned to my grandma "Unless the other one answers stunningly, this is it"; back then it was Japan and this year Puerto Rico. I can sit here and tell you all the reasons I'm not obsessed with Catriona like plenty of people are, but I can also sit here and tell you that everyone in my living room was in awe with her for those 20 seconds.




PUERTO RICO hadn't been this excited about a queen since the early 2010's, I dare say since Mayra Matos. Social media was buzzing, people were beginning to film their reactions again, you could hear the yelling from the neighbors. God, it felt so great. But I have to say we all felt silent when we saw the blurred glistening image of Kiara behind Sophida's close-up. I actually got goosebumps and my eyes teared when I saw her hair pulled back and she started walking. She walked with such confidence, head held high, and proud with a very elegant slow walk along the runway. Something happens to Kiara Liz when she is on stage that she goes from the sweetheart Kiara to the "don't mess with me" Kiara, and I love that. She loves the stage and it shows, she knows how to look at the camera and to be seductive with it. I really liked her presentation and it had me worried the most during the days before, I am very happy at her training. Now for the dress. Look, I'm not going to get into all the conspiracy theories and the versions that were given to answer the question:


"Why did Kiara wore an off the rack dress from a foreign designer instead of a custom made gown by a puerto rican designer?"


For they are irrelevant right now. All I will say about the dress is that having seen the infamous red gown by Jose Karlo, which was beautiful, I wouldn't have used it on Kiara. Let me explain. I just don't think this is a gown that gives me Kiara, I can think of 5 queens here that fit that style better. I didn't like the strapless look, I didn't like the cutouts at the waist and I do believe a darker red would have been much better. To me this is more of a better version of Danna's prelim gown. Which is great but I don't see Kiara in it. I see Kiara in a gown like Patricia Quinones wore in her MUPR prelim or a red gown Mariana wore once, both by this designer. NOW there was NO reason to give that girl an off the rack dress, zero reason period. If you wanted Sherri Hill, you ask for custom made! There's was even a fantastic gown by this lady who was more beautiful, that was also another option. Did her dress match her style? Yes. Did she carry it well? Hell yeah. Did it need adjustments? DUH. Okay… I'll stop ranting about the dress because it upsets me hahahaha. Point is, she slated anyways.




VENEZUELA… what can I say about a Venezuelan in an evening gown competition that hasn't been said? Venezuela was such a beautiful Pocahontas-inspired illusion walking that runway showing you never to doubt a Miss Venezuela. I was worried about her throughout her training and pre-prelims in regards to her freshness and fashion styling. But let me tell you this woman is absolutely telegenic, and her spicy happy attitude comes through the whole performance. Her walk was confident and elegant, personally a bit fast; I would have done a more Catriona/Zuleyka speed walk but besides that it was solid. Now for her dress… this is actually one of my top 3 favorite Venezuelan dresses of Miss Universe. It looked like a second feathery skin making a beautiful contrast with her skin tone. Plus that hair… wow. I love that since having such a big hair style choice they went more minimalistic in the choice of gown. Bravo.





CURACAO was such a pleasure to see in this edition I still look at the way she silently became a favorite and overshadowed many favorites. What gets me about this woman is how she basically looks at you like "Yes, I am a candidate worthy of your attention", that's what she does. She doesn't try to convince you, she demands your attention with all that security on stage. If she had gotten to that question round… she would have shaken the Top 5 just like Costa Rica. What can I say about that dress that I haven't said before? This dress was beautiful with exquisite gem work, with that stunning use of a nude fabric that literally looked like it was floating on her. I'm usually weary of waist cutouts in dresses but in her case it actually didn't hurt her figure. I'm a big fan of this gown even tho its not my style, even the gown was a pleasant surprise. Okay Okay, I'm done fangirling over Curacao.





COSTA RICA made me feel like an absolute proud mama, and I am SO ABSOLUTELY happy she got to this top 10 because she is elegance. She looked so secure and confident, and going after the frontrunner is no easy thing and she acted as if it was not big deal. Her walk was confident, strong and an heavy improvement from her preliminary walk; I really thought she had a spot in that Top 5. I'm still angry about this. But moving on. I have to say Natalia Carvajal has probably one of THE BEST bodies of this pageant's history and that evening gown was all the prove we needed. Her proportions fitted that dress like a glove, and the design took advantage of them without making her look vulgar. Although, imagine that dress in a rose gold beaded fabric that made her look like liquid rose gold. Just picture it without those feathers and a longer train, she would have looked like a siren. Yes. I am obsessed with this woman and I am not afraid nor embarrassed to say it.





VIETNAM comes in again serving face and aura, that even tho I liked the overall look of the swimsuit competition better this was pretty good. Her walk is so full of ease and elegance, her confidence radiates through and the audience would agree that she connected with them and with that camera. There's really not much I can say about this fantastic performer, if you don't know how she got as far as she did you definitely didn't see the same pageant as me. In terms of the dress I have to say that even though it was a stunning and she carried it with ease and grace. BUT personally I would have pick a brighter jeweled colored dress, like in the preliminary but with a much more elegant design. In her skin those colors pop and make SUCH an impact, and she is daring and confident enough to try those colors. But that's mostly a personal preference, I still think her dress was absolutely beautiful and well crafted in a very nice homage to Zuleyka's chains.




CANADA was and is another one of those girls that I personally don't like much but I can definitely give credit too. She is a very elegant girl and shows her sex appeal on the runway, in both sections. I kinda like her preliminary better because she could move with much freedom as opposed to her giant extra fabric on the final night. To me the dress was so beautiful and detailed that it could have just stood out on its own without all that. And you know I really dislike the permanent hands-on-hips walks, to me it just restrict girls so much. I think she would have been higher on my list without those hands and that extra fabric, I truly do.




THAILAND shined SO bright at this Miss Universe stage and in this swimsuit competition, national pride beaming through her. Her body looked amazing in that beautiful red gown with huge gems, while her styling actually made her look slightly like Maggie Q. The only reason she is so low is that while her walk and presentation were very good she didn't exactly SCREAM Miss Universe, I could see all the above ladies in that Top 5 easily. But not really her. Despite that, Sophida shut me up completely and delivered a performance that was just pure… she was just happy to represent her country IN her country. It reminds me of Denise and how excited she would get in certain parts when we ricans started applauding etc. I found myself at some points looking forward to Sophida being received by her countrymen in the Miss Universe stage. Yes, The Duchess actually looked forward to seeing Sophida by this stage of the pageant.




SOUTH AFRICA…….. Sigh. I had such high hopes for Tamayn going into this competition but yet again here she honestly underwhelmed me. Like I said on my arrival when I agreed with Sierra Bearchell's assessment she just kinda bores me on stage. And to make matters worse she kept getting stuck in her dress and while she kept recovering and looking well it did affect her performance heavily, specially when a bunch of great performances went after her. In regards to her dress it was a beautiful dress of course but it had two issues: 1) The hem was a bit long and 2) The structure of both and fabric basically turned that hem into a boomerang. So with each step the fabric whiplashed towards her feet and she kept getting stuck. Great fabric, but with a slightly different design this would not have been a problem and she would have been able to walk. I really thought that would be it for her.





NEPAL was unfortunately the worst of the evening gown portion, and I am so sad because her preliminary presentation was so beautiful. Everything about her preliminary styling was stunning, then she came out in this dress and hair? My heart dropped a bit when I saw her walk down in that gown, and even more when she kept tripping. My god, how beautiful and matured in her preliminary competition and then she walks out with such a normal look. She looked so… meh against that beautiful look from the preliminary, like two different women. Honestly I just think she stumbled too much, had a bad styling choice and honestly couldn't shine as much as my top 5 ladies who improved their prelims.



TOP 5 ANNOUNCEMENT AND QUESTIONS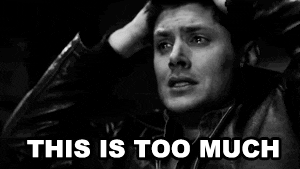 Here my family and I had to keep drinking to calm our nerves because we had legit palpitations, not because we doubted Kiara's performance. But because Miss Universe can sometimes commit crimes in this stage, it's happened before and it could have happened this time. But thankfully Kiara was called first so I didn't have to eat my nails for too long, of course by this time I was just speaking in nervous yelling. I said it before and I will say it again, I didn't need Kiara to win so I was glad that at this stage in the competition she was still in it. She had shown that in just 2-3 months she got herself ready and I also think it's a testament to raw talent. I think she was just made for this industry, entertainment and pageantry, so I am very happy she chose to go to that MUPR casting. I love how there's a picture showing all the other girls applauding happily when both Vietnam and PR were called.




Vietnam is the girl you end up rooting for, honestly. It's that girl that just like Kiara have won the hearts of so many and they showed so much heart and power. This was my mother's winner and most of my family fell in love with her during the night, with her performance and her emotions. I love that she is real, she shows emotions as they happen, she is just pure man haha. She is the type of girl you want everything good to happen to her.



I don't got much to say about Catriona getting called here other than "...Duh". I mean, c'mon, did you watch this pageant?



Okay I'm going to be the one with the unpopular opinion and yes you can rip me through shreds in the comment. But Tamaryn Green should not have passed through to the Top 5 based on the Top 10 competition, and I'm not sorry I feel that way. Literally every girl in that Top 5 performed better than her, and to me Costa Rica and Curacao were more interesting than her. It pains me because I adored her, even made a whole thread for her but as much as her speaking is very good… it didn't excite me. She deserved her spot in the Top 10 sure but Top 5? There I said it. I'm done.




It was no surprise that Venezuela was going to get into this Top 5 because she absolutely slayed this entire competition. Venezuela is something else in motion, she really is, and although she is not my favorite she did so well I ended up defending her. It would have been an absolute crime if she was snubbed of a placement on this stage, period point blank.



I do have to say that looking at this Top 5 ladies, far deeper than just performance and the competition that night, just them as people… any one of them could have made an excellent Miss Universe. I'm probably the only one that believes all of them could have fairly won. Puerto Rico could have won our 6th crown, Vietnam their first, Philippines their 4th, South Africa their third and Venezuela could finally tie with USA. Either way it would have been a significant win and we would have gotten a FANTASTIC Miss Universe. That's just my wholesome thought of the night.



Now for the heartbreaking part of the night… the top 5 question round.



So what I did here is the following: I provide you guys with the question and answer and talk about what I thought about the answer and how I would fix it. In the case of
answers given in Spanish and Vietnamese I will give the incorrect translation given by the ladies the MUO hired and the correct translation below the picture. So let's go in order.
PUERTO RICO (Native Language: Spanish | Answered in: Spanish)

CORRECT TRANSLATION: "The press is here to inform us. The press keeps us up to speed with what is happening in the world. I think they should have total freedom to publish reality while being sensible and EMPATHETIC because there's a lot of people suffering because of the problems that are happening in the world."



Now I know you may all think it's not that big of a deal or difference. But NO. If you call yourself a translator and if you as an organization say it's not necessary to speak a specific language to participate… it is your combined responsibility to provide for these girls. You can't be a translator in a pageant and change candidates' answers, at all. It's not difficult. Hell, I did it. By the way, empathy and sympathy are VERY different things actually so thank you very much. And this goes for every question translated because I am getting really done with this. Regardless, to her answer. Kiara answered the question and delivered it very well, nerves were evident but in control. Now we all told her to answer in English so we don't depend on a translator but I guess she didn't want to risk it. Now while she answered the question, I do think she needed a stronger and more direct message. If I may:



MY ANSWER: "Freedom of Press is of incredibly important because their job is to tell the people of the events around us. Most importantly because governments, organizations and people in general have to be held accountable for their actions. The press shouldn't be silence for seeking the truth nor should they be intimated into changing facts."
VIETNAM (Native Language: Rade | Answered in: Vietnamese)

CORRECT TRANSLATION: "Protecting women's well-being/health and protecting women from sexual abuse is the right that every women need. Everyone of us needs to be protected and we need freedom. Thank you."




This was the absolute biggest crime of the whole pageant because this answered you have catapulted this girl to that Top 3. I am so gigantically angry about this whole translation issue, its unnecessary and easily fixed! Okay okay…. Let's focus. The REAL answer was actually a fantastic answer, I would have just fine tune it a tad but it was actually great. Her translated answer was so basic and it missed key words, that shouldn't even have been ignored as a good translator. Augh, I'm so annoyed.
PHILIPPINES (Native Language: English | Answered in: English)



I actually got worried for Catriona there because she kinda added things that didn't fit properly, like the answered weird in parts. Which was surprising to me because let's be real, Catriona is known for sounding too perfect to I got worried a bit. She answered the question sure, but then added unnecessary fluff, like the whole second sentence didn't really have a point when reading the rest. So the way I would have done was to either just say the first sentence (which was the answer) or say something like:

"I'm for it being used for medical use, but not so for recreational use. At the same time I believe that it should be properly regulated because everything has the potential to be of benefit for society if done in moderation."

Same message, better delivery.
SOUTH AFRICA (Native Language: Afrikaans* | Answered in: English)

*If I am wrong, please correct me so I can change it. Thank You.



Perhaps at this point I was already slightly annoyed with this whole performance but the one thing I thought when she was done was "So is that a yes on refugees or nah?". Like she was the one that actually didn't completely answered the question, she kinda did it in the most polite manner. And then added a LOT of "world peace" fluff. Just say "Yes I do believe they should regulated but blah blah" or "No because blah blah blah". Although Tamaryn is so good in delivery that I am not surprised many were pleased with her answered, she really good at talking. That I have to give her hahaha. Ya, I'm done hating on Tamaryn. I think haha.
VENEZUELA (Native Language: Spanish | Answered in: Spanish)


CORRECT TRANSLATION: "Nowadays, we are in an era where we have advanced greatly. Beauty pageants are no longer about beauty but also about sensitivity, about responsibility and about heart. In them we can show that young women like me can achieve all of the goals we have set for ourselves in the world"




Honestly her answer was great and wasn't immensely changed besides one or two words so the essence and tone of the message stayed the same. For her I NEEDED to answer in Spanish because im sorry but her english is not ready for a final question man. In spanish she demolished, even if she sounded a bit too perfect hahaha, she still demolished. No notes here.





For some reason at the end of this round they decided to let a host and one of the actual MUO staff members talk about their favorites? I'm sorry, I don't like that. Lu literally works with the girls, she shouldn't be expressing herself in favor of anyone. It's as if Paula was like "This girl is my winner", no, you don't do that. I gotta say I don't know why how Carson thought Vietnam had a better answer than Philippines, given the translation. I also don't know how everyone was liking South Africa's so much when PR, Venezuela, Philippines (my predicted top 3) answered more directly.


TOP 3 ANNOUNCEMENT AND THE FINAL QUESTION





You guys know I'm not the biggest fan of Catriona, I don't know the nickname for her fans but I'm not one of them. BUT I will be the first to tell you I would riot if Catriona did not got through this round, I would have been the first to riot. I still don't love her but c'mon, are we seriously going to discuss this?. Unfortunately the moment Tamaryn was called I knew it was over for both Kiara and H'hen because I KNEW the best answer (Stefany's) wasn't going to be left out. And it wouldn't have been right either, she was the only one who answered the question while speaking with fluidity perfectly. Given, maybe too perfect at times, but still hahaha. So obviously (and correctly) Venezuela was the last spot to go forth into the Top 3

So we were left without the Queen of Hearts and the Princess of the People, two women who to me where so similar it pained me to see them out. The thai public LOVED them, plenty of pageant fans fell in love with them (specially Vietnam) and so many lists had them in their Top 5s. Every year I have noticed Puertorricans sort of adopt a queen during the pageant, someone who really got through to them. I remember in 2014 they loved Jamaica, you get the point, well this year it was definitely Vietnam. She was all over my social, comments about her everywear, videos of her and Puerto Rico everywhere. The reception of that girl here was pretty good, my family alone went from not knowing her to waiting for her turn on stage. What got me the most about these two women, the reason I adore them as people? Here:






Here I am in my kitchen watching them get eliminated and they leave like champions, while I sit there all bitter. I think plenty of us could learn a lesson from these two girls, they were happy with themselves and with each other.

So after saying goodbye to these stunning ladies, the final task came upon: the FINAL Question. And I have to say that by this point I knew Philippines had its 4th crown, to me it would have been wrong otherwise. Perhaps because in my scorecard out of the three, she performed the best (half my family thought the same) while my father's pick was Venezuela (after Kiara got cut). And let's be real: although all five girls would be great Miss Universe I knew I would have a bigger problem if Venezuela's, much less South Africa's, performance won over Catriona's.

SO onto the final answers: [/justify]


PHILIPPINES: Did I thought it was too perfect of an answer? Yes, but the difference is this one (to me) sounded far less pageant patty than her Miss World answer. This was a two part answer and she nailed both, she said what she learned and how she'll use it as Miss Universe. That was all that it was asked . She didn't add too much fluff, although I could do without the children's face thing hahaha but it was honestly the best answer.

SOUTH AFRICA & VENEZUELA (Because… sigh, they both dropped the ball the same way): … There was another part to this compound question that both this girls sorta ignored, and you can see it in Steve's face. One learned that we are all human yet didn't told us HOW you apply that to your reign...sorry people but she didn't. "So we should treat each other that way" is not a complete answer to this question, it just leaves you with more questions. And Stefany… baby, what the hell? We get it, you were raised by three badass women and you remember you all had to work hard to succeed. Taking the guess that that was you lesson (which you never said it was), then how do apply that to your reign? Same problem for both girls but Venezuela closed her casket the moment she finished her Miss Universe performance by saying: "And tonight I am proving it. I am here at Miss Universe". Girl… what happened? And no, even with the correct translation (that doesn't change much) the answer is still so no it. You could see Steve being like "uh okay".
In the end, I think the right girl won. Catriona delivered a strong and consisted performance while cementing her win in the final moment. In a night that frustrated a few times, in the end the result was still acceptable and right. She was very consistent throughout the competition even before the final night, she was ready to win. Period. It is very obvious Binibining threw all the resources imaginable to Catriona's preparation. Her keyword is detail, everything from clothes to costumes to pictures ect was detailed and symbolic to the max. It was obvious this was something she had been preparing for a long time, she was ready for this. I have many moments that should have been different in this pageant, but I think Catriona winning given how the night happened was the correct choice.

So… what do I think about Catriona's reign as of now? Do I think the MUO is using her potential correctly? What do I think about the conspiracy theories surrounding this year's pageant? What would I have changed? Kept? Eliminate? If you are interested in these things and my thoughts about them, let me know. I'm wrote them down, just have to put them in a document and publish it here. I have half a mind to publish them already so let me know if this is something you would all be interested in.