I have been silently following each and every move of the girls; their social media, pictures, videos, interviews, and of course, the preliminary competition! I have to say this is probably the most competitive batch I've seen since 2004, and we have at least 7 SOLID choices for the crown. They are bringing back the continental format, which I don't care for, but the show must go on. The competition's gonna be cutthroat and many surprises are in store for us!!!!

With that said, here's my final assessment for Miss Universe 2018:




Top 5 from America



PUERTO RICO - CURACAO - VENEZUELA - ECUADOR - CANADA



Top 5 from Africa & Asia / Pacific



PHILIPPINES - SOUTH AFRICA - VIETNAM - JAPAN - NIGERIA



Top 5 from Europe



RUSSIA - GREAT BRITAIN - IRELAND - ALBANIA - SPAIN



Wildards



PERU - EL SALVADOR - COLOMBIA - THAILAND - AUSTRALIA

-
-
-



Possible Spoilers



MALTA - USA - NAMIBIA - KENYA - ICELAND

-
-
-



Honorable Mentions





NICARAGUA: Great presence and dynamism. Her teeth are distracting, but she knows how to work IT on stage! She reminded me of Paulina Vega at times and her swimsuit presentation was one of the best.

PANAMA: She has a great background and is very vocal about it. I am not impressed by her performances, I find her a little flat and forgettable. However, I do think she is a potential quarter finalist.

COSTA RICA: She has the best body of the competition and is very sultry. She exudes confidence, but face wise she's PLAIN. I could see her in the Top 10.

KYRGYZSTAN: For a newbie, she did so well. She needs more confidence in her walk, but her overall performance was strong and competitive.

SWITZERLAND: Pristine beauty!!! She is so gorgeous and charming. Her overall look is immaculate, but it's clear she needed more training in her projection. She reminds me of Monica Spear at times, so angelic!
Alternates

INDIA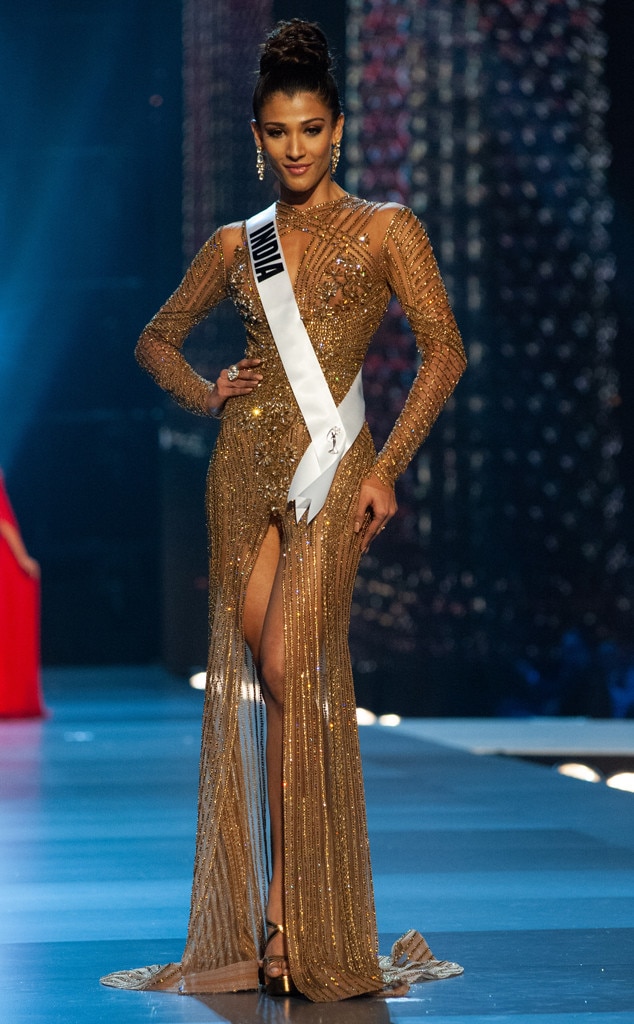 Miss India is a polarizing beauty and has undeniable presence. Her unique face can be her saving grace, and she is one of the best performers. However, her spot has been reserved for the host delegate. She has great sense of personal style and knows what works for her. I could see her as a major spoiler and possible Top 5 placer.

LEBANON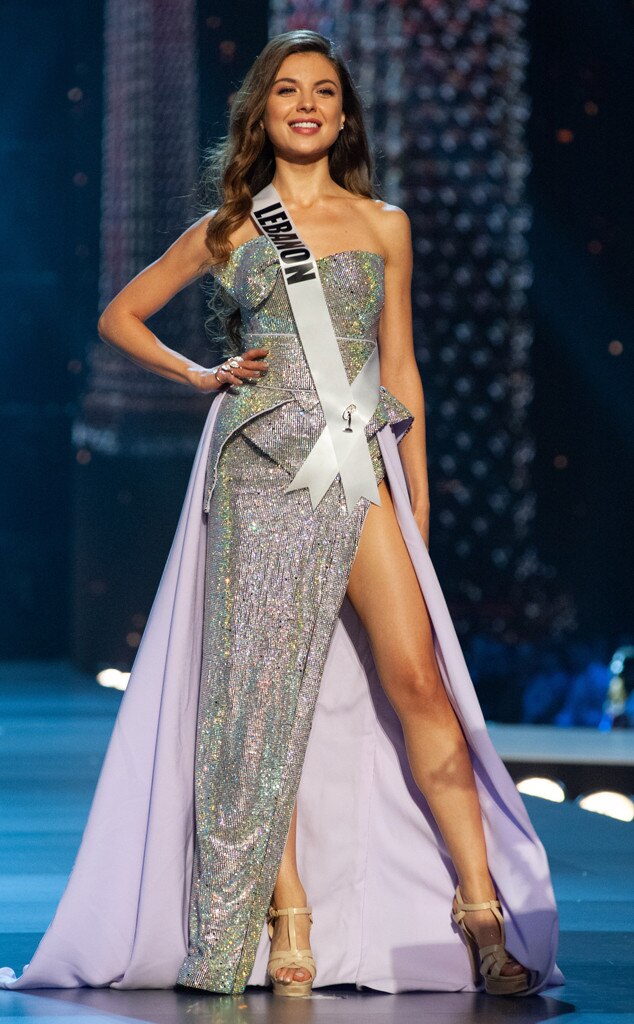 She is the face of the pageant. Her frame is weak, but the camera loves her face. Her performance was decent enough and I could see her in the lineup.

INDONESIA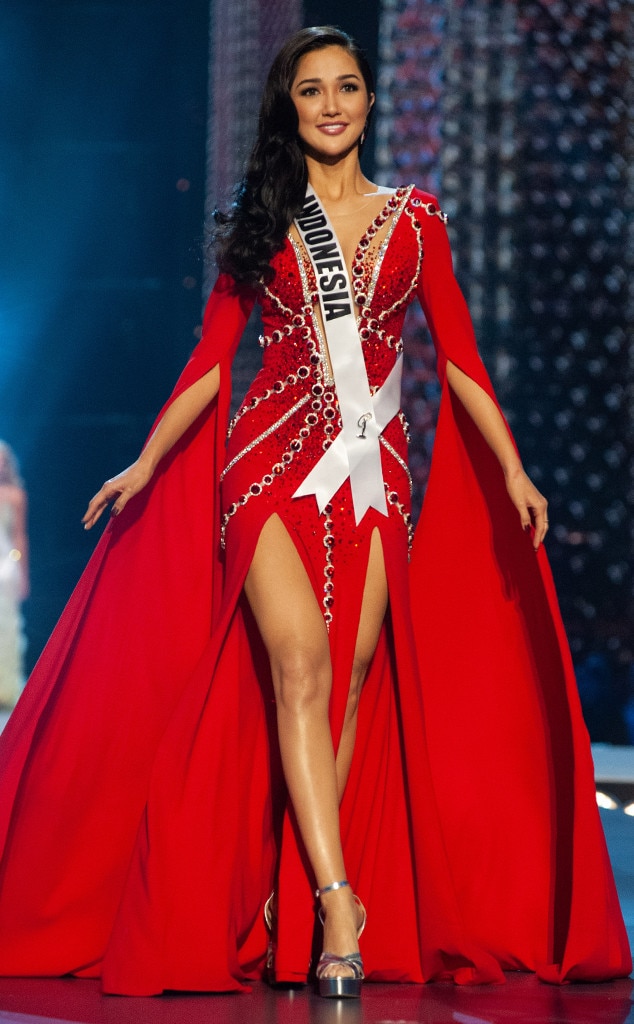 I am heartbroken that I couldn't include her in my final 20. If there was no continental format, she would definitely be in my 20 favorites. I find her very serene and doll like. She always looks immaculate and exudes elegance. I will be happy if she makes it.

JAMAICA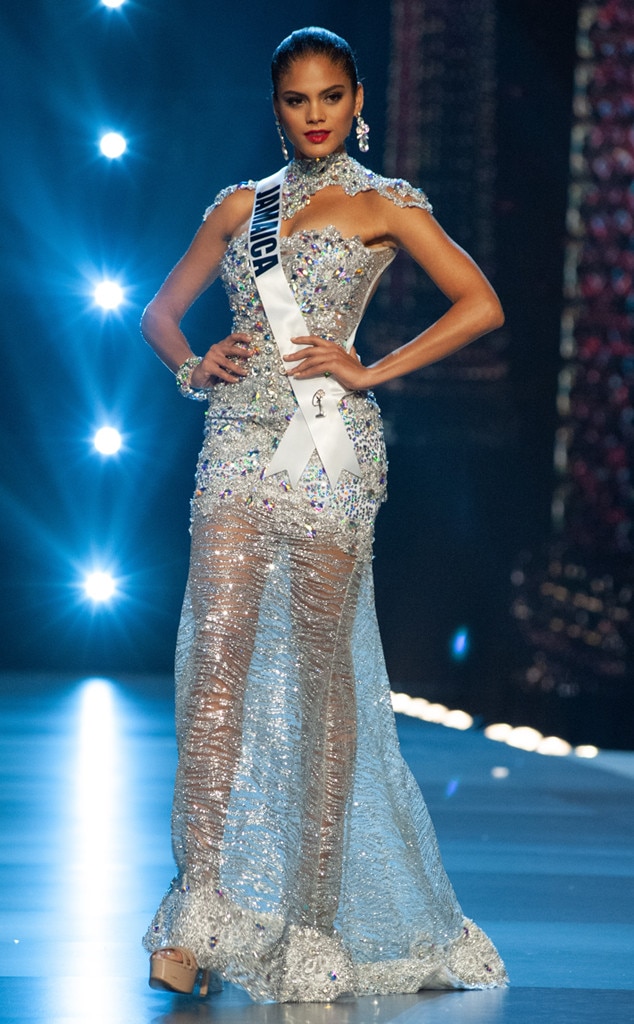 The beauty is there, but her performance has been just safe. She would be a decent quarter finalist, and I can totally see it happening for Jamaica this year again.

MEXICO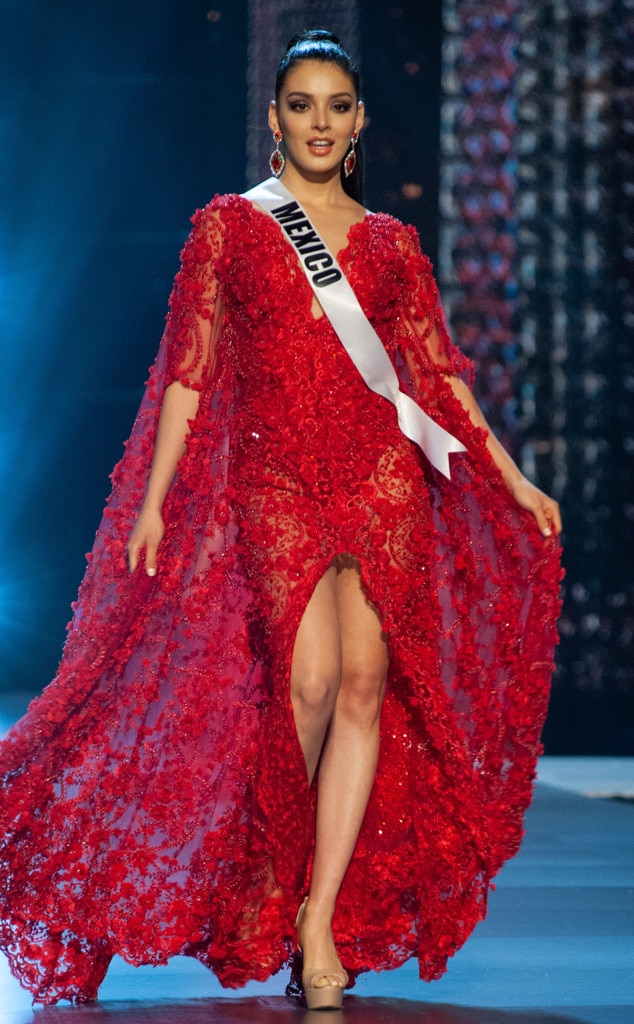 Andrea is drop dead gorgeous and a total diva. She has been looking very consistent. Again, she did not make it due to the format, but I recognize she has potential to go all the way. At times she tries way too hard, I need more sophistication in her walk.

-
-
-
Top 20
20th: SPAIN




She just has to make it! She needs to prove her point, and I am here for it! She looked so empowered and serene, she's living her dream. In all fairness, Europe is really weak this year and Angela is one of the few that stood out to me. She has been the most requested girl by the media and is probably going to win Congeniality! I do think her voice is masculine, but that is something that she can work on in the future. Do I see her as Miss Universe? I don't. Do I think she could make it further? YES! There's a huge chance, because her statement is going to be groundbreaking and just ICONIC.

19th: THAILAND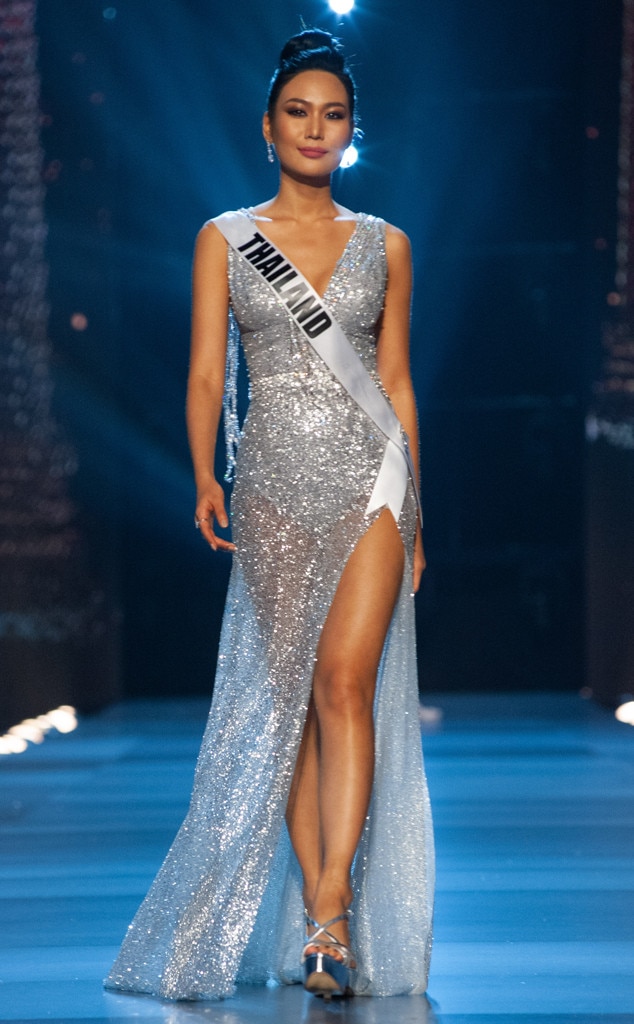 The host girl this year isn't blessed with a gorgeous face. However, she comes across as a very strong individual, confident and dignified on stage. Her overall look is always very polished, although some of the choices are questionable, we can't deny she has improved tremendously. Plus, it's always fun to see the host country cheering for their girl.

18th: ALBANIA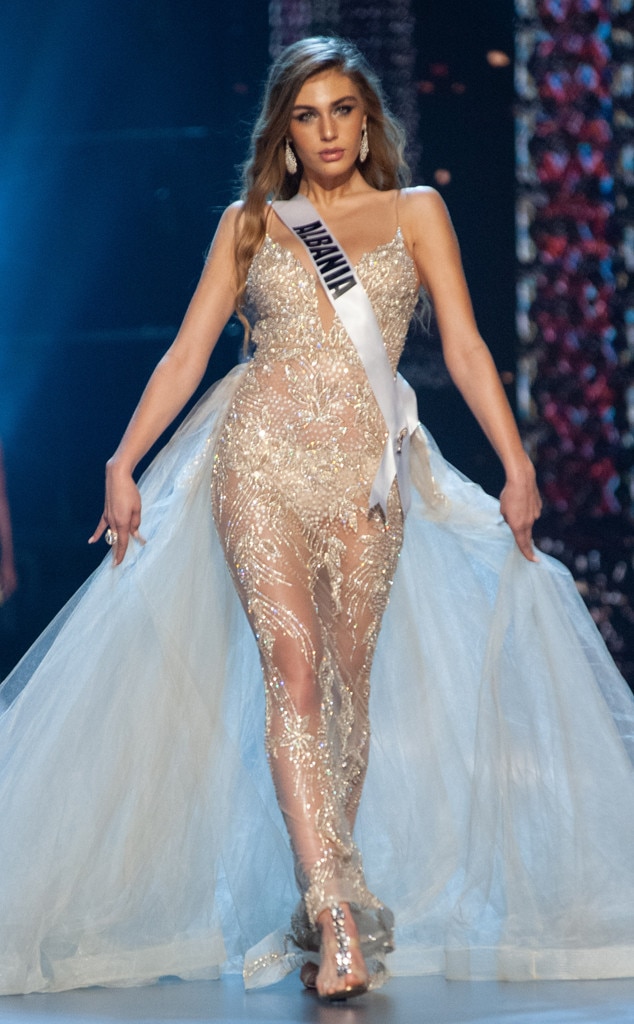 Miss Albania is bold, authentic and just imposing. It's amazing to see how at such a young age she has all this fire inside of her and isn't afraid to show who she is. I love her for being unapologetic and consistent with who she is! Face wise, she is beyond gorgeous and a beauty that is not yet at her prime. She could be the Sanja Papic of this edition.

17th: IRELAND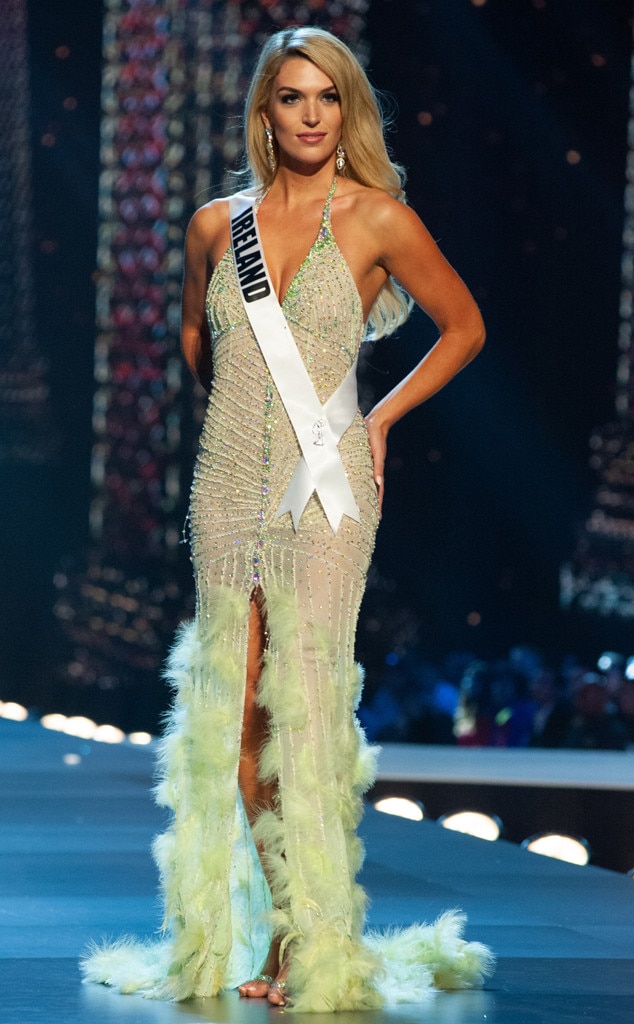 Miss Ireland comes across as very demure and chic. She's a little reserved on stage, but she knows how to project beauty and the perfect amount of sexiness! I agree with the comment that she's reminiscent of Carrie Prejean! I need more energy from her for the finals, I have no doubt she'll make it.

16th: RUSSIA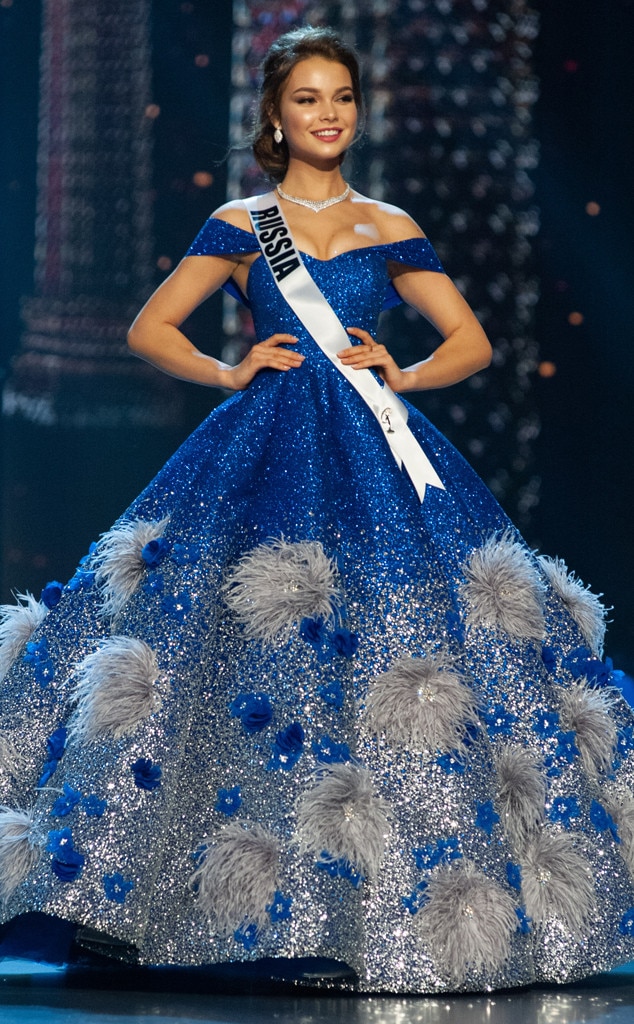 Her face is just magnetic and I found myself in awe when she was strutting with such confidence in her swimsuit. Girls from Russia are usually very well trained and they always bring the best wardrobes, and this is not the exception. Her overall performance has been of high caliber. At times she is a little teeny bopper and tends to get lost in the lineup.

15th: AUSTRALIA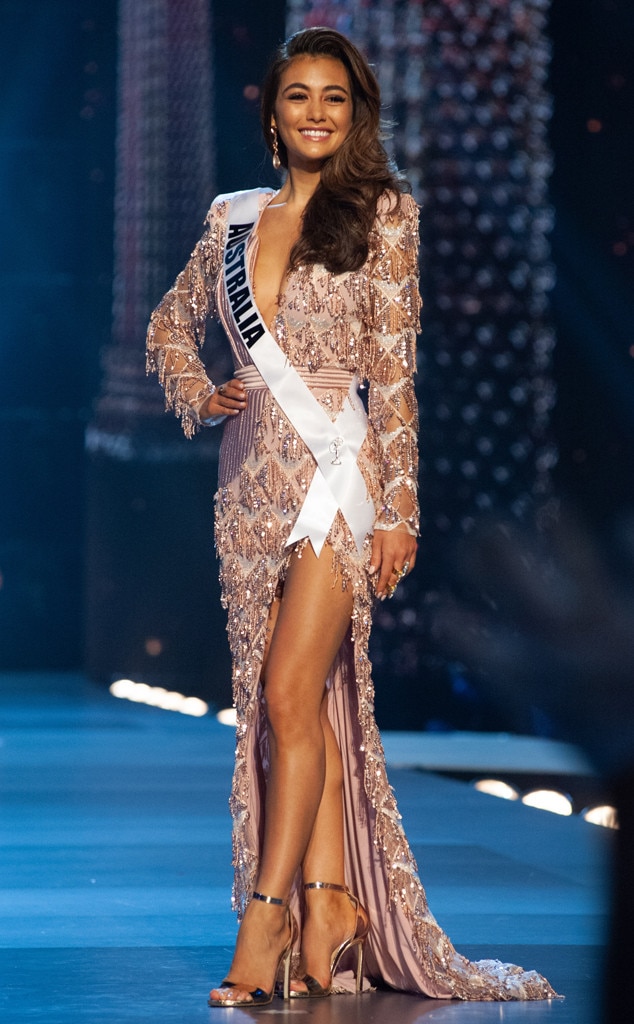 Australia has such a cute smile, and is very warm and bubbly! I do think she lacks pizzazz and her performance was just safe! It is enough to place, but will she be able to show more spark during finals? We'll see. I personally think her gown doesn't go well with her type of beauty, she needed something simple and effortless. With that said, I do recognize that she fits the IMG type to perfection. She has a commercial type of beauty, very girl next door and universal.

14th: JAPAN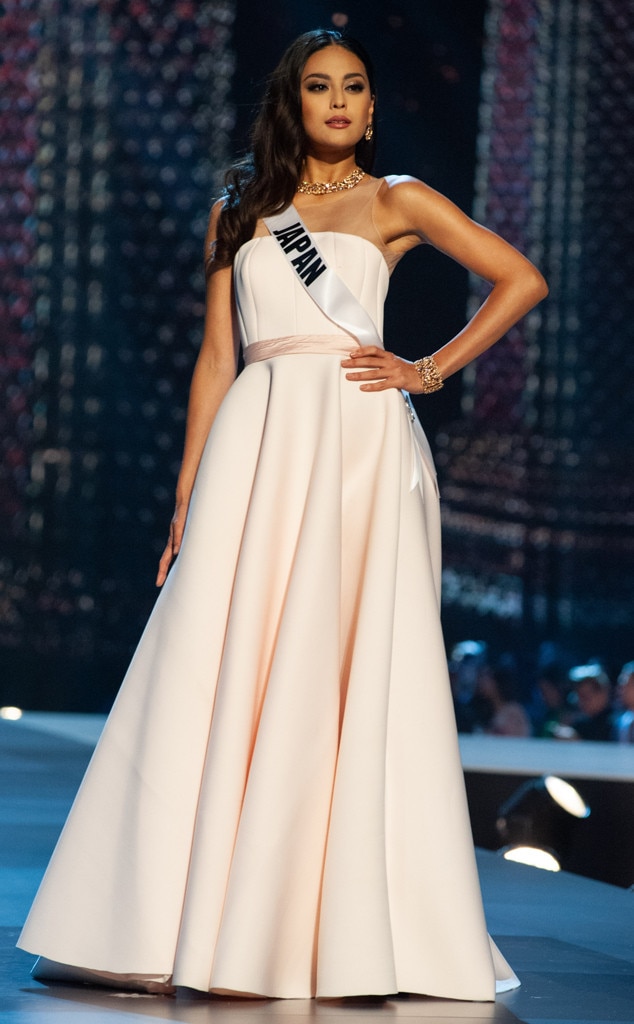 One of the best performers this year! She could be a spoiler and make it all the way. I find her very sophisticated, charismatic and she has a strong overall package.

13th: EL SALVADOR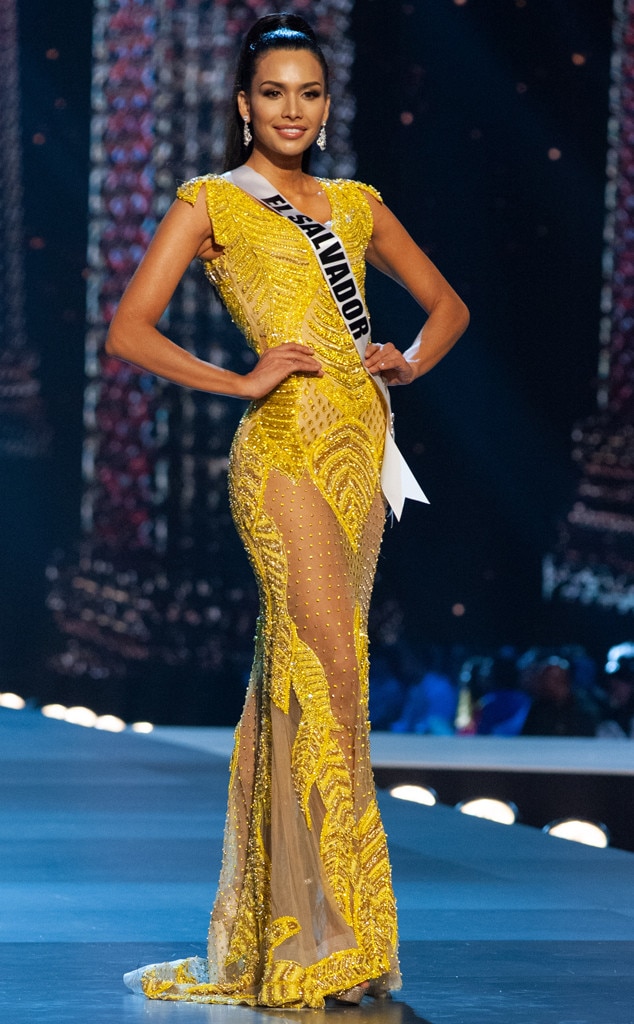 Marisela has come such a long way. I still remember her from the NBL days, when she was very poor and so humble, so I am very happy to see she's become such an empowered woman. Her overall look is imposing and memorable, and I wouldn't expect less from such a seasoned queen.

12th: COLOMBIA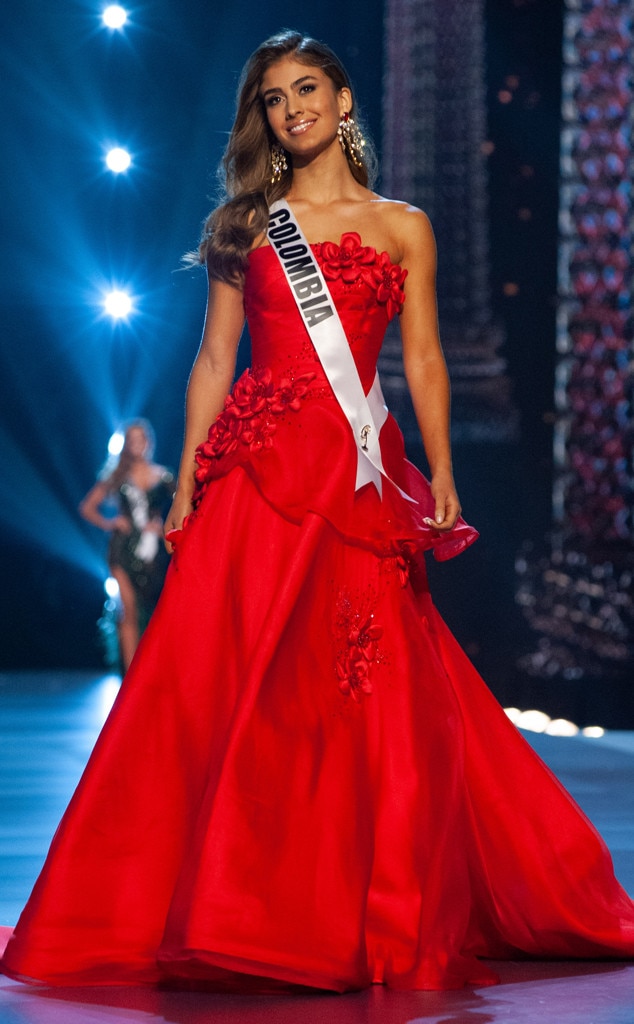 Her face is pure perfection. I love to see that Colombia is being represented by such a natural type of girl. She is effortless and very fresh. She has maintained her front runner status all along but I need more energy and pizzazz from Valeria.

11th: VIETNAM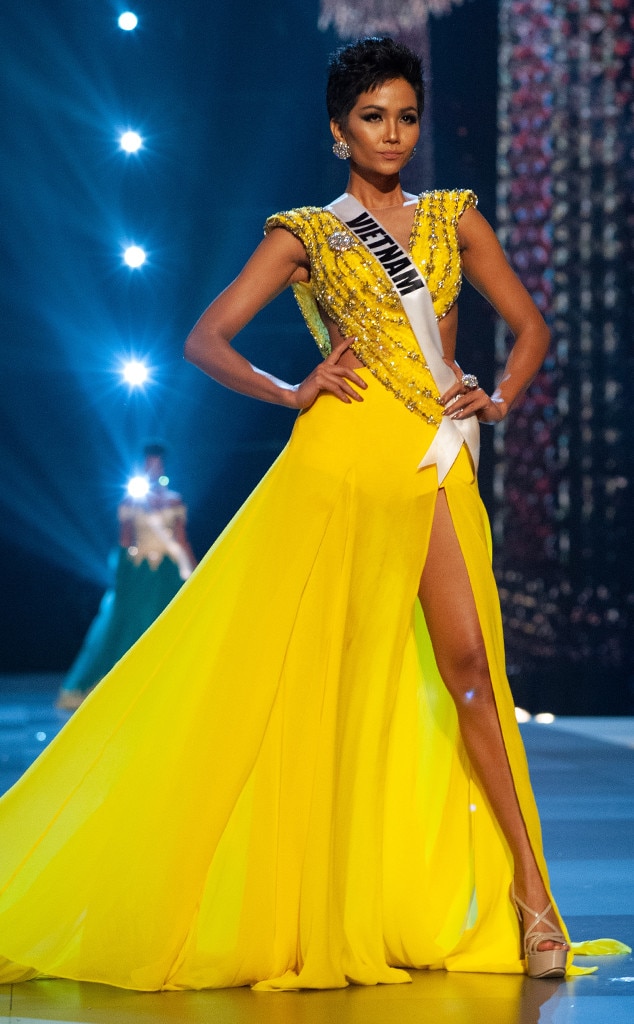 She has been so pleasant in all the activities. I like that she's bold, and very confident in her look. She is one of the best dressed this edition, always looking flawless and she has a look that sells! I would love to see her with a simple hair, maybe a slicked back hair to showcase her gorgeous face.
Top 10
10th: NIGERIA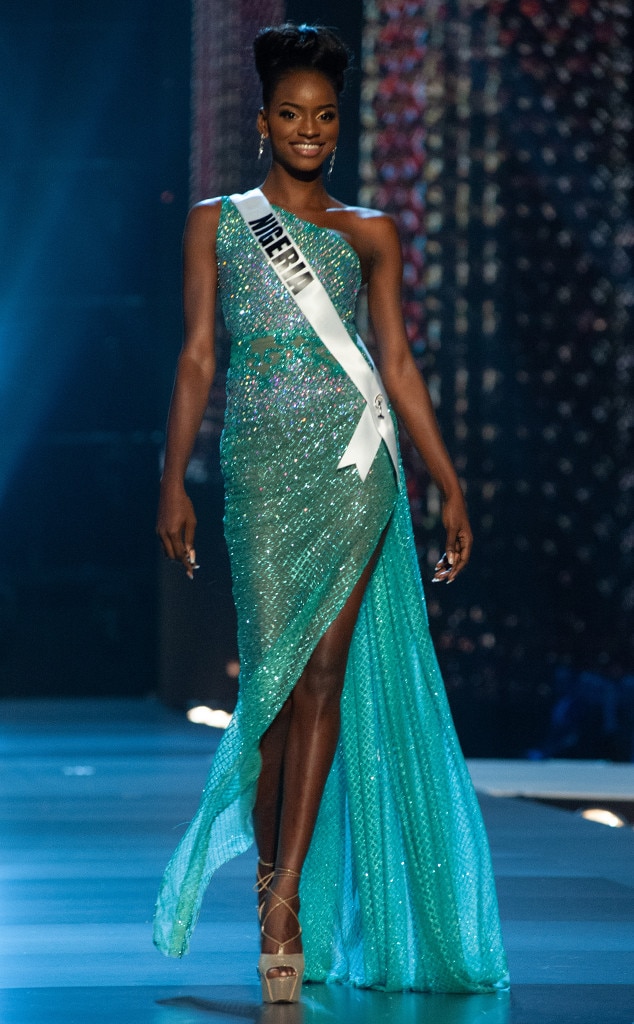 Miss Nigeria looks like that bubbly girl that you just wanna be friends with! She is so charismatic and her frame is very impressive. Her modelesque look and bubbly aura could help her get closer to the crown and I can see her in that Top 3!

9th: VENEZUELA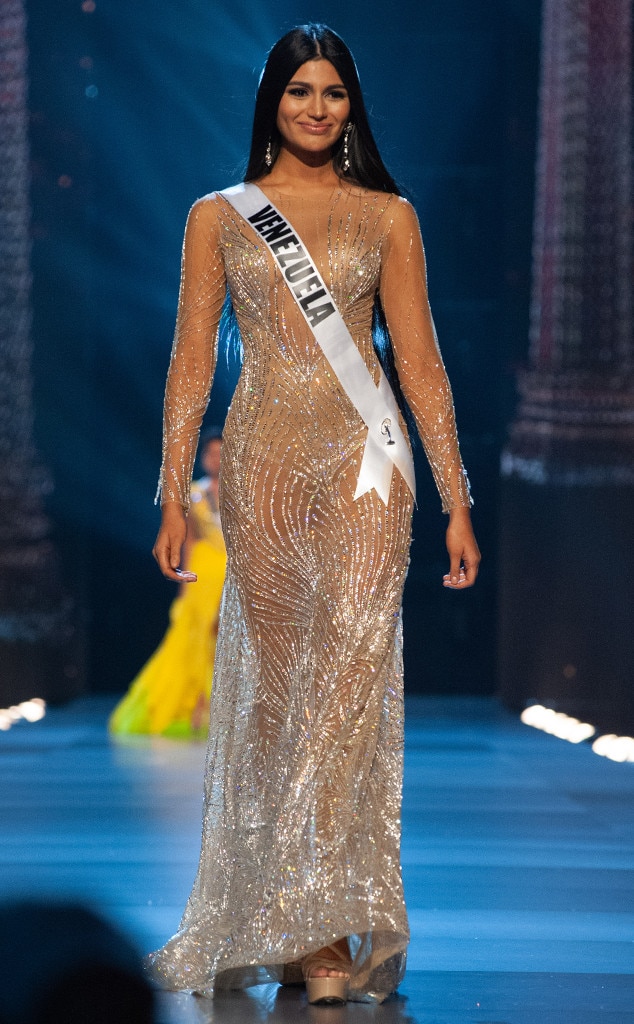 Her overall look is so captivating and hard to miss. When she's performing I am glued to the screen, she's just IT!!!! I do think she needs to cut that hair, but it is her signature look and she worked it like no other. Her performance is evidence that she has been trained to win, as usual from Venezuelan queens, so she is not to be underestimated. I can see her in the Top 5!!!! With that said, I don't think she is a good fit for IMG as she lacks global appeal and her face is very manufactured.

8th: PERU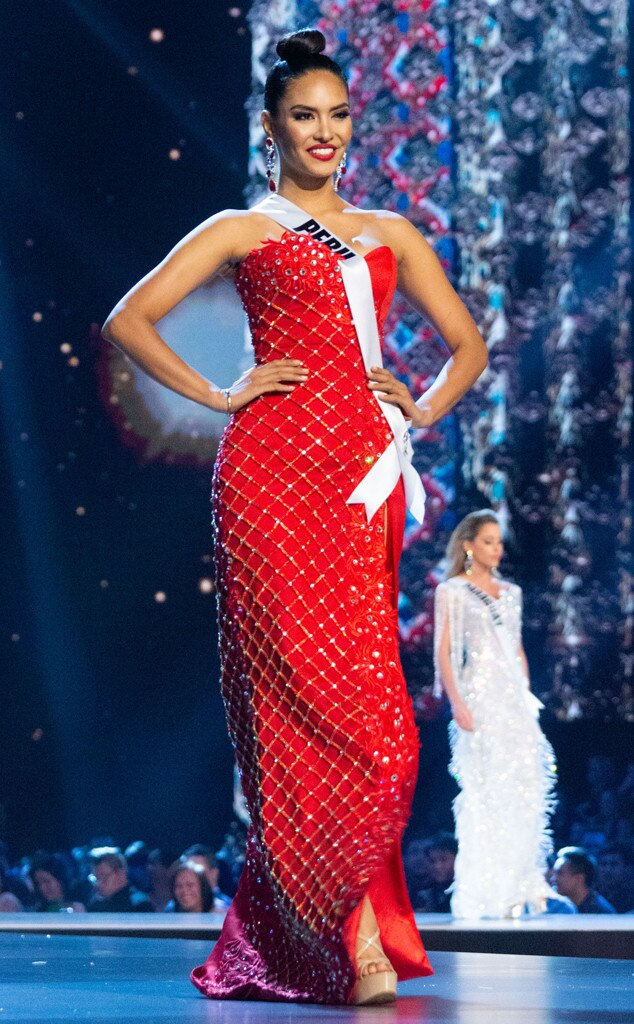 Romina is a total glamazon and a true representation of Latina beauty! From day one she's been on my radar and I'm glad to see that everyone is recognizing her potential. She has such a warm, genuine smile, and her overall look is just so complete; loved her swimsuit performance because she's not ashamed of rocking a bikini in her curvaceous body! She is a possible winner if she changes that dress, which is plain and not worthy of discussion.

7th: ECUADOR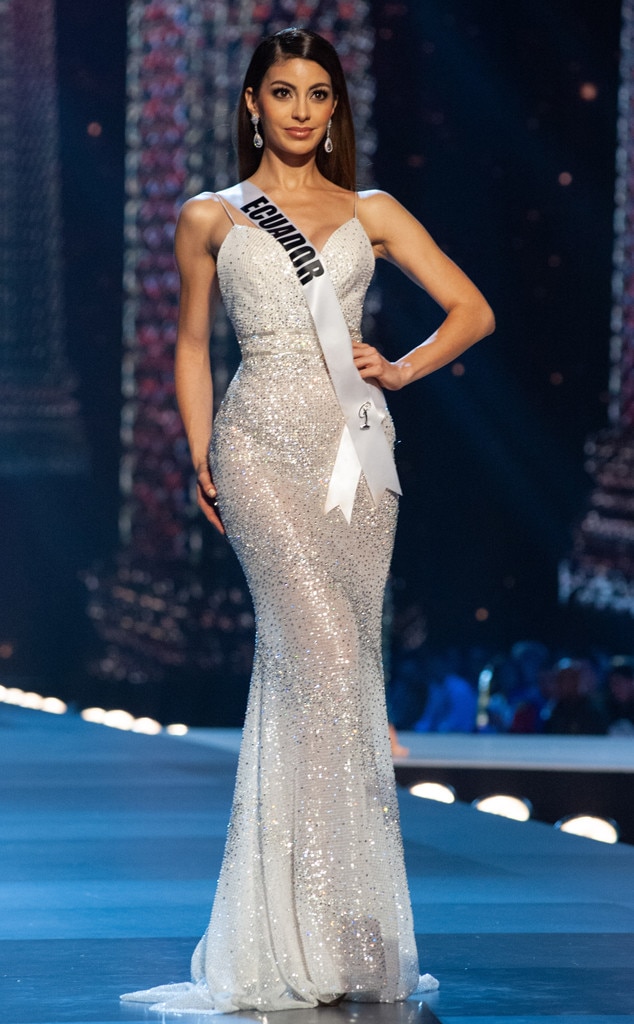 Virginia is such a professional! She is another one that came for the win. While I do think she lacks a little freshness, I see maturity and determination in her aura. She has one of the best bodies and her overall package is Top 3 worthy! I would love to see Ecuador win Miss Universe this year.

6th: CURACAO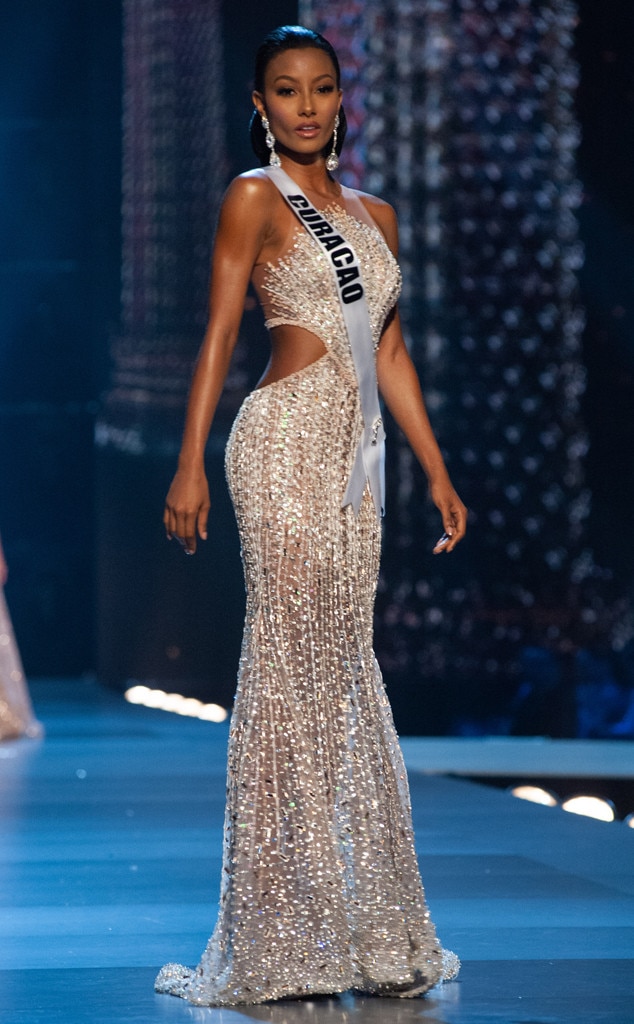 Wow!!!!! She is a silent killer you guys. I saw her and she was channeling Carolina Indriago in her performances, simply untouchable and sublime. The only thing against her is her sash, and I don't think sash factor is a strong under this new management, so Curacao is finally ready to avenge Verna Vasquez!!!!!
Top 5
5th: CANADA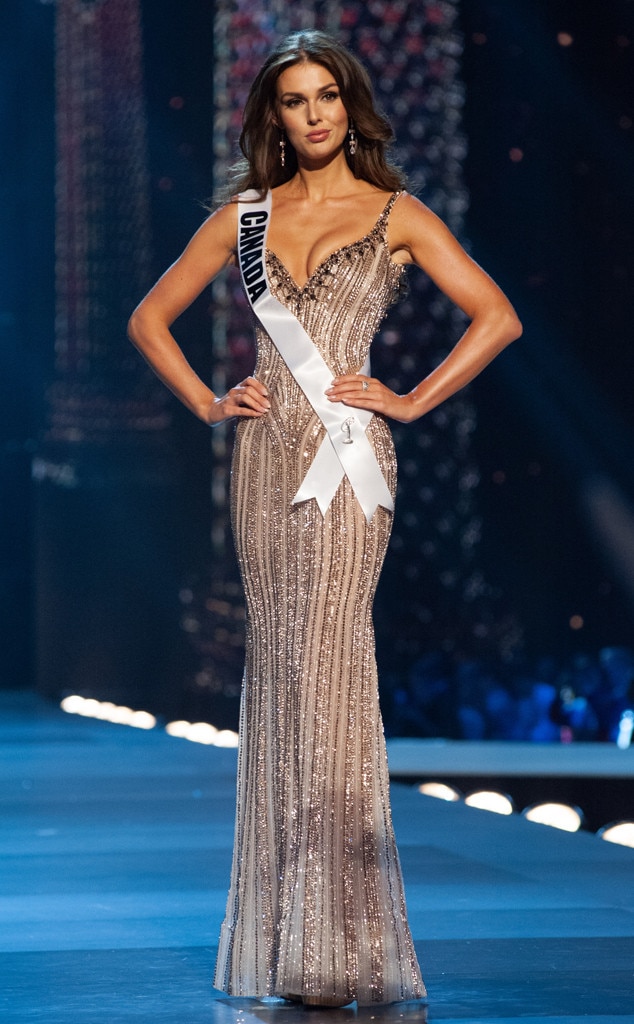 Marta has such a powerful, strong look! She is Alice Panikian reloaded! Killer body, killer walk, and a face that you could see in magazines all over the world. Her performance has been just correct, nothing out of the ordinary, but still competitive. Her overall look is very Miss Universe from the 00's, and I do think she lacks a little freshness, but her package is just too strong.

4th: SOUTH AFRICA




I love Miss South Africa this year! She is such a ray of light, and very serene. Her smile lights up the room and she exudes warmth and authenticity! Personally, I find her better than Demi is all aspects, so, a back to back isn't completely impossible.
Top 3

2nd runner up: GREAT BRITAIN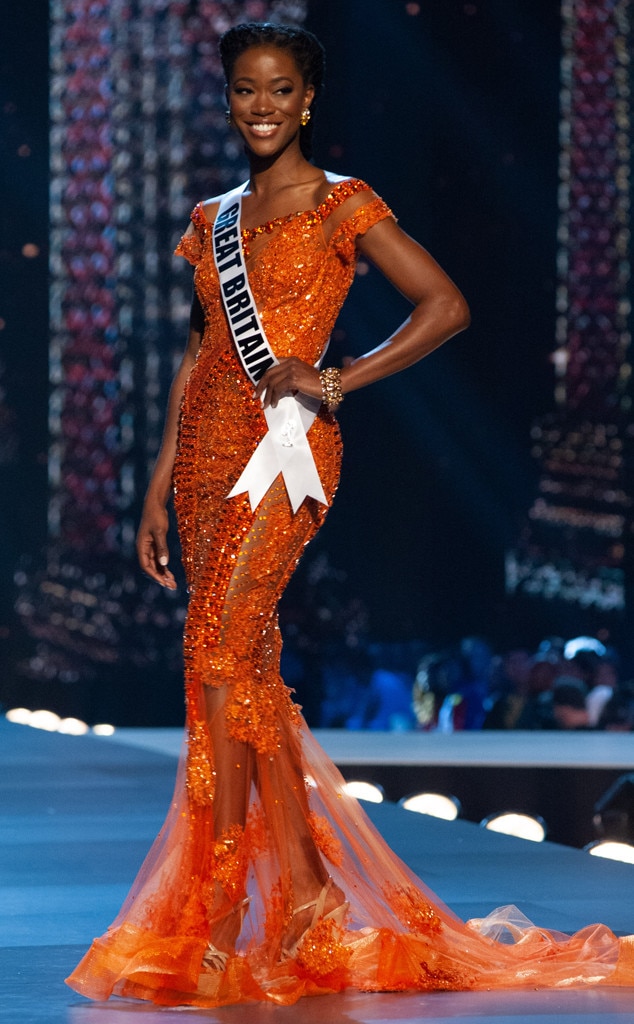 She is such a well rounded contestant and looks like no other girl, which is a plus. Her look in evening gown is both empowering and sublime, she killed it! Face wise, I do find her ordinary, but her overall package is very strong and she's very likable. Based on her overall performance, she could be a surprise winner a la Mpule Kwelagobe.

1st runner up: PUERTO RICO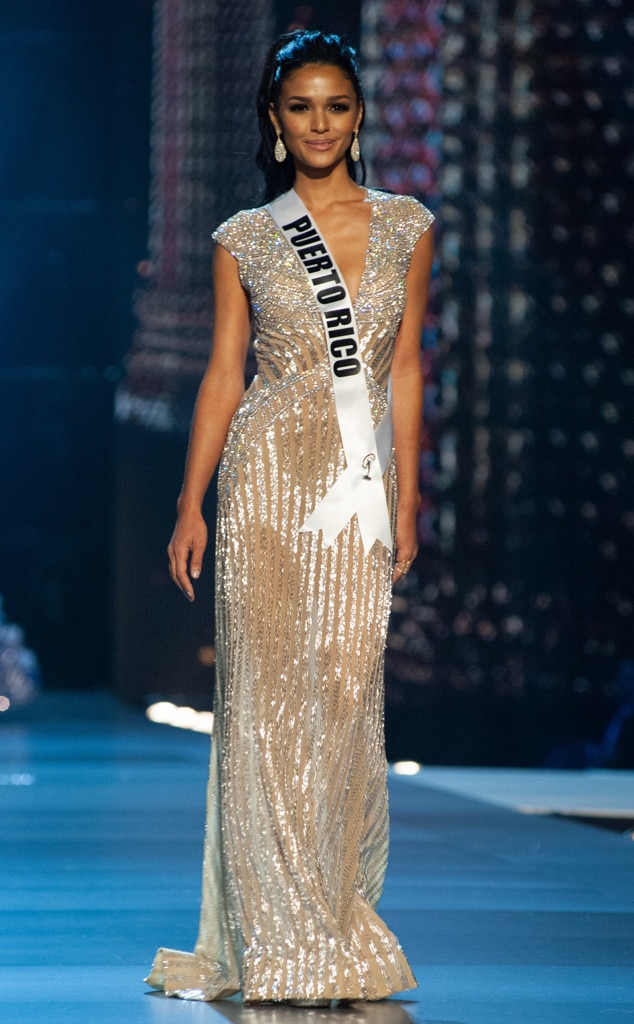 She is so vibrant, accessible and spontaneous. I think she fits the mold to perfection this year, and what a great comeback! Anything is possible, but we can't deny that Kiara has put us in the map again, and for that I am so thankful! The way she glided on stage with her dress was effortless and her swimsuit performance is just correct, with the perfect amount of sultriness! I usually do not like to put my girls too high, and I tend to be very objective and professional, but this year we came out with guns blazing!


Miss Universe 2018: PHILIPPINES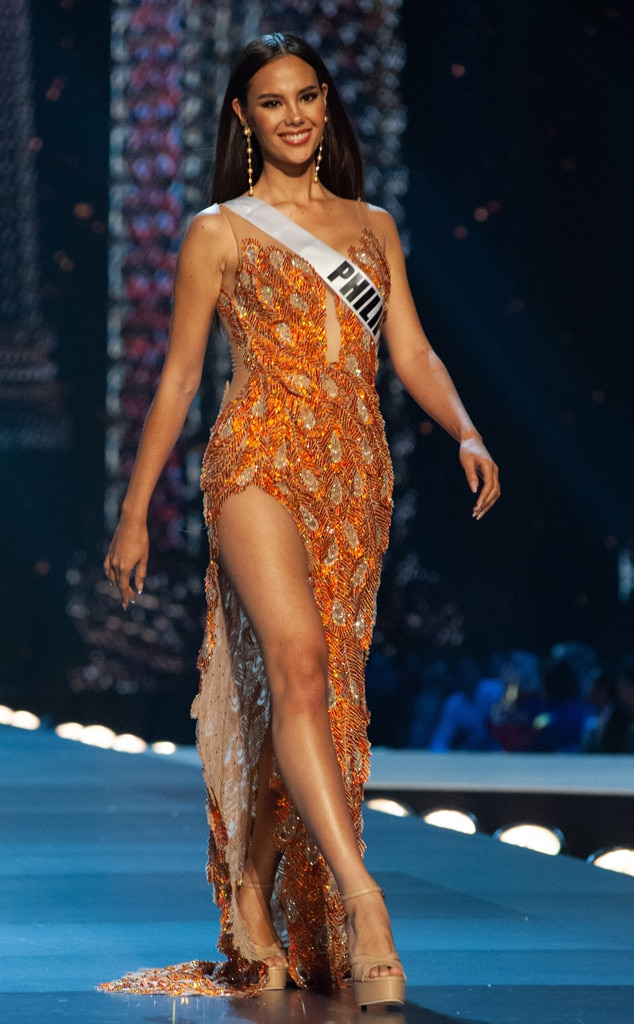 Catriona is one of the most complete and beautiful women to ever walk the Miss Universe stage. The undisputed winner of the preliminaries, BY A LANDSLIDE. She came to win, and she demonstrated that you don't need a perfect body to kill the swimsuit competition. Remember, guys, the swimsuit round is judged from the neck up, and she displayed so much pizzazz and confidence, it was her night. Prior to the preliminaries, she has been gaining momentum and is indeed the celebrity of this year's edition. My only critique are the shoes for the dress (I hate the platform heels), but she truly looked so impeccable! Catriona is the perfect choice for the crown this year because she is inarguably the UNIVERSAL FAVORITE of this edition, similar to what happened with Paulina Vega and Pia Wurtzbach. She has the winning aura, the perfectly balanced beauty, and the global appeal to be our new Miss Universe.