krissynelli wrote:

MISS VIETNAM'S FACE IS "SOUR LOOKING" LIKE A VINEGAR!!!!...THAT CREATURE IS FUGLYYYY!!!!
Kukay wrote:Since we're in the topic of laboratory testing ...

They should do gender testing on Miss Vietnam Universe 2018.
ambasing wrote:Vietcongs are the most trying hard in all aspect..hahahaha

I've met personally 8 vietcongs and they talked like a bird and smell like a shit...


they try so hard to act like they are too beautiful - they are too rich - but can barely walk because they are bow legged...did I just say - they have wide cheeks too???look at MS VIETCONG 2018--she's Charice P twin sister---maybe Charice has a viet decendants--hahahahaha
Kukay wrote:They should ban Miss Universe Vietnam 2018 from using female bathrooms .
Bobosohan lang nya yung other Miss Universe candidates .
So why are these racists, women-degrading low lives allowed to post?
Having an argument is one thing, resorted to racist, misogynist insults is another thing, and y'all are painting a REAL good picture of your people. Y'all don't want this to spread on pageant twitter/instagram believe me.
Even that troll Jonathan whatever had to beg y'all to stop bringing H'hen into this because she's innocent.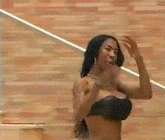 Though my thick ass will not going to generalize y'all and understand that these things are just a vocal minorities.
Spread love suck dick be happy be thick y'all we can do better than those things.