Catriona Gray Has Conquered the World and Is Now Ready for the Universe
Years of trial and error, false starts, and persistent hard work have prepared Catriona Gray for her most life-defining year yet.
by OWEN MADDELA |
https://www.preview.ph/fashion/catriona ... m2-fbfirst
Armed with more than just a pretty face, the reigning Miss Universe Philippines offers a refreshing take on what it means to be a beauty queen during these times.
It has only been a month and a half since Catriona Gray was crowned Binibining Pilipinas-Universe, but the internet is already abuzz with her fighting chance at this year's Miss Universe pageant. Perhaps a fourth crown for the country at pageantdom's most prestigious competition is all too soon—we had just won in 2015—but we're not about to complain. Catriona, after all, goes far deeper than the aforementioned hype that surrounds her these days. Her dedication should not come as a surprise to anyone who's seen her work at close range way before she became a full-fledged beauty queen.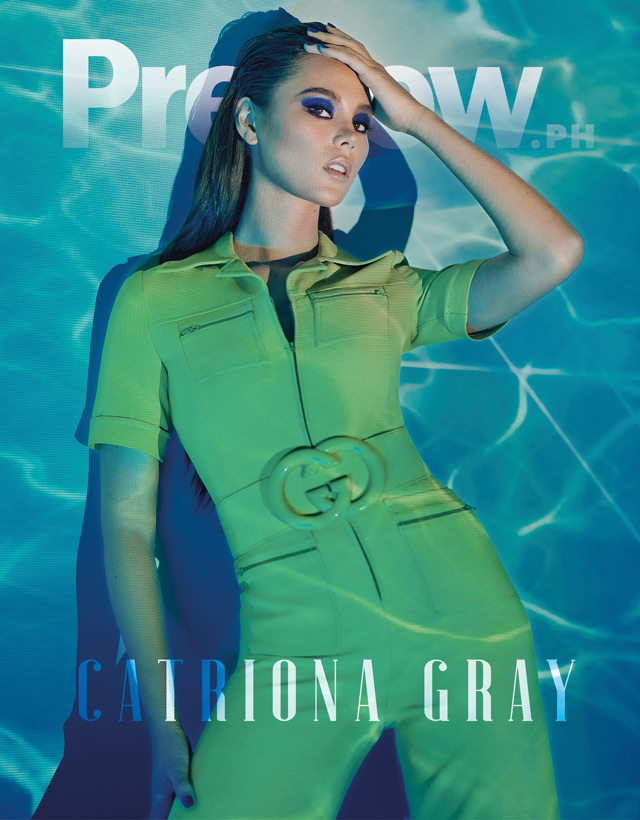 During downtime on the afternoon we shot Catriona for Preview's digital cover shoot, she recalled her turn as a fledgling artist who joined the local scene four years ago. "I like doing other things simultaneously because I am a creative," she says, her take-charge attitude evident even from the get-go. "Just being a model—going to castings and standing in front of a camera and not taking part in what I was portraying or the creative process—is not very fulfilling for me."

As a model, host, and singer, Catriona would have been a triple threat. But despite her showbiz-ready looks and soulful vocals, she did not get the chance to record an album or become a household name in either modeling or hosting. "In a way, I am grateful because I don't feel I was ready then and didn't know what sound I wanted to pursue yet," she reflects. "I had doors opened for me at that time; [it's] just that it was not the right opportunity and I don't think I was connected to the right people, but I guess there is such a thing as perfect timing."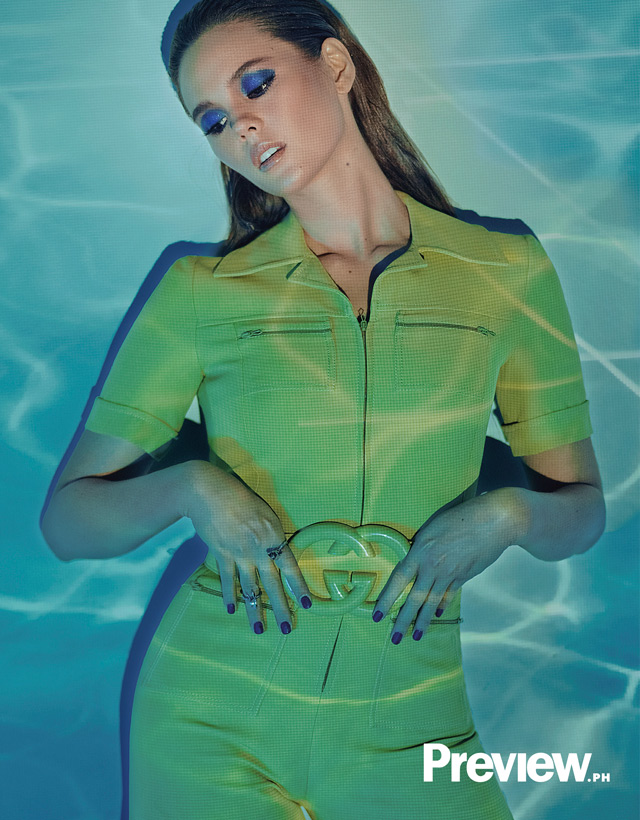 Yesterday: Taking on the World
Still wide-eyed despite her initial career setback, Catriona found an opportunity to make a name for herself in the beauty pageant circuit. And what a good time it was to be a queen: Megan Young had just been crowned Miss World in 2013, Pia Wurtzbach had just ended our dry spell at Miss Universe in 2015, and every other major beauty queen has become quite the celebrity.
Catriona, for her part, made sure to fulfill the prophecy: She was the clear winner that night and was a shoo-in for the Miss World crown later that year.
Her entry into Miss World Philippines 2016 was welcomed by pageant fans who put her on top of online leaderboards and prediction lists. Catriona, for her part, made sure to fulfill the prophecy: She was the clear winner that night and was a shoo-in for the Miss World crown later that year.

However, her attempt to become the second Filipina Miss World ended in tears and very quickly, a photo circulated right after the credits rolled: Catriona sobbing, the Philippine flag clenched close to her chest while the live TV audience looked on. The image implied typical beauty queen drama but what it really was for Catriona was an epiphany.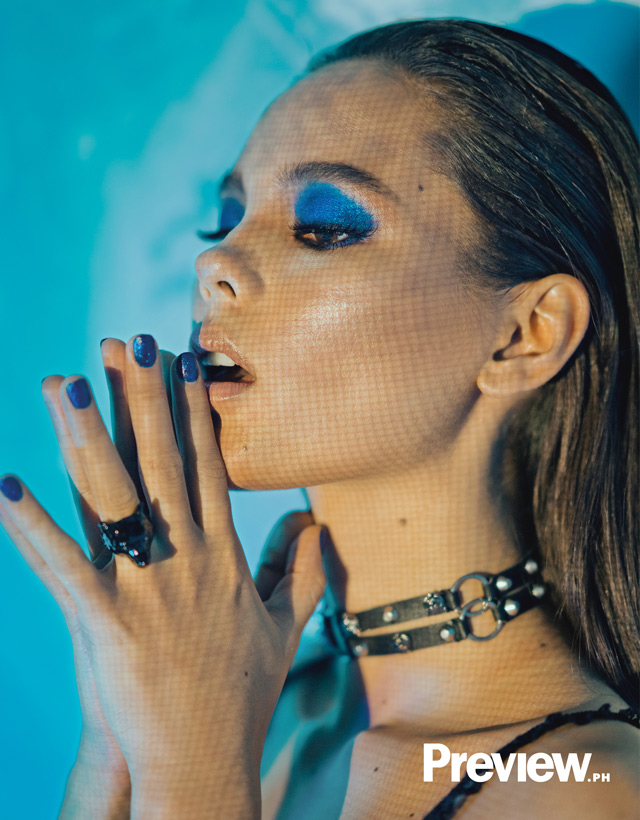 "Everything happened in a snap and there was not much time to process," she looks back. "I just remembered looking at the area where my family was. I mean, I had relatives flying to [Washington] D.C. from around the world from Germany, Hawaii, Australia, and the Philippines! I just kept looking in their direction and when the televised section of the show had finished, the Pinoys in the crowd gathered in front of me, saying, 'We are so proud of you; you make the country proud.' And that was when I cried."

Until that fateful night at the Miss World stage, Catriona never knew she had it in her to drive the support of fans. "I get emotional with them," she says. "I am taken aback and overwhelmed [that] little old me can drive people to be so passionate with what I do. It floors me."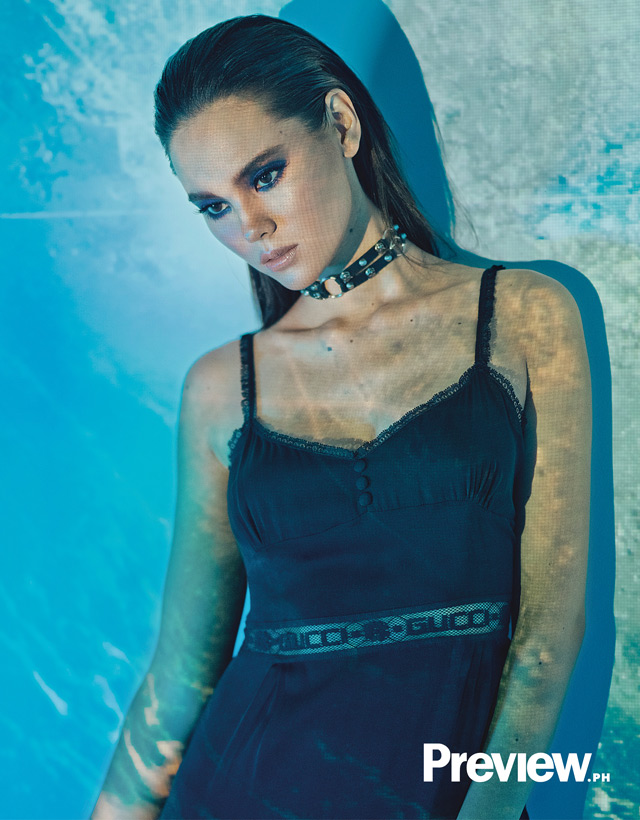 After Miss World, Catriona spent 2017 in relative silence, reflecting on the year that was. She notes that she was too focused on competing that the things she was passionate about took a backseat, so she used this time to concentrate on her charity work—exactly the reason she took up pageantry in the first place.

"I asked myself what else I can do. I mean, I'm doing my part, but I can do so much more and that's how my venture into pageantry started," she enthuses, sharing how her Tondo-based group Young Focus has been facilitating school programs for impoverished children in Smokey Mountain, and how her affiliation with Love Yourself has allowed her to support their education and give medical assistance for HIV and AIDS.
"We're not representing the glitz, glamour, and sparkle; I want to represent people who need a voice, who need help. That's who we are representing. I want to give a voice to those who are in need."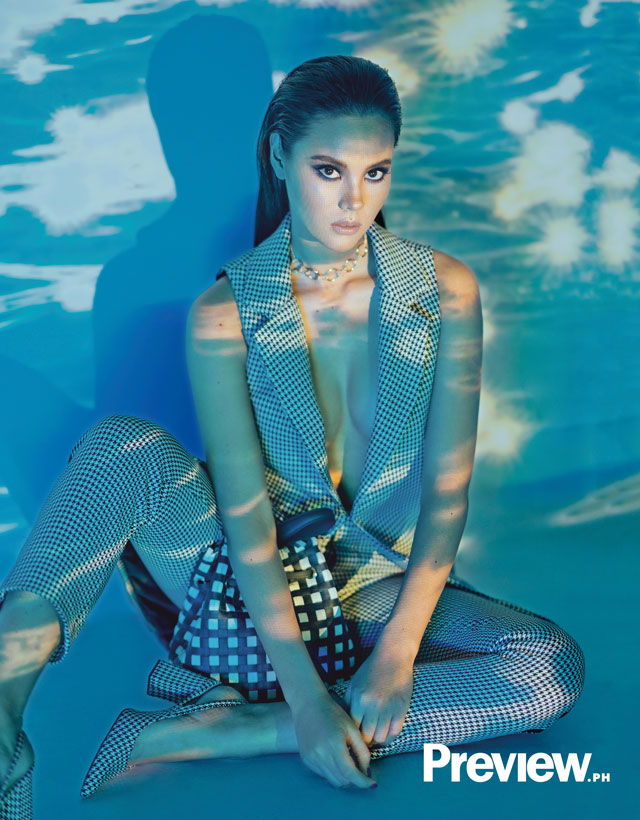 "Besides the glitz and glamour of being a beauty queen, that is how you anchor yourself. How else do you develop the core that a queen should have when representing her country," she ruminates, stressing that having and involving oneself in advocacies is crucial. "We're not representing the glitz, glamour, and sparkle; I want to represent people who need a voice, who need help. That's who we are representing. I want to give a voice to those who are in need."

Coupled with overwhelming support from aforementioned family and fans, her boyfriend Clint Bondad, and eventually, a team of her own picking, Catriona finally decided to join Binibining Pilipinas 2018—this time, in pursuit of the Miss Universe-Philippines title. It took some time, but she made sure to prepare like never before.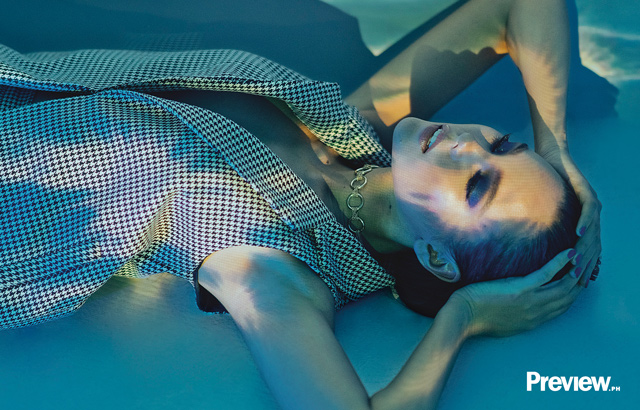 Tomorrow: Conquering the Universe
Catriona admits to being hungry for the Miss Universe-Philippines crown and how she made every effort to bring it home. "I wanted this year's foray into pageantry to be my last. It was all or nothing."

Her fans, some of which have been supporting her since her days at Miss World Philippines, went all out in their support. And pageant prophets from other countries—thanks to social media—were quite clear about who they want to see wear the Philippine sash. It made Catriona giddy—rather cautiously. "That's the thing about me. Even though I was at the top of so many predictions, that it was my crown to lose, I never took it for granted. It's in my perfectionist personality," she admits. "For me there is always something to improve and to make better. I never felt at any time that I don't have to do anything because it's in the bag now."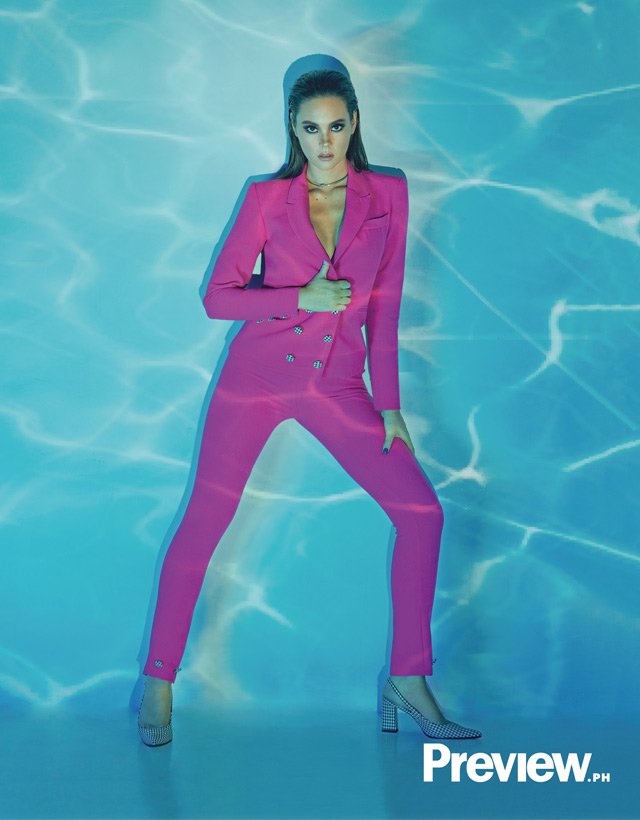 Thus, Catriona made sure to only work with the best people. In an unorthodox move, she did not sign up with any major beauty queen camp for training and signed up as an independent candidate instead. But what she so smartly did was handpick fellow energetic creatives to help her with hair, makeup, styling, catwalk, and Q&A.

As such, she enjoys undivided attention from a team solely focused on making her win. "I had a wonderful experience with a camp before; I just wanted to try something new," she insists, not regretting her decision. She adds that working with like-minded creatives and soaking up the positive energy that comes with thinking and working with them is crucial for her. "Being in a pageant where I am subject to criticism and judgment by the public on social media, it is important that I surround myself with a team that allows me to express my creativity. In the end, what you saw onstage was me and how I envisioned myself to look. That was the result of a lot of volleying of ideas: 'What do you think of this?' 'What about this silhouette or color?'"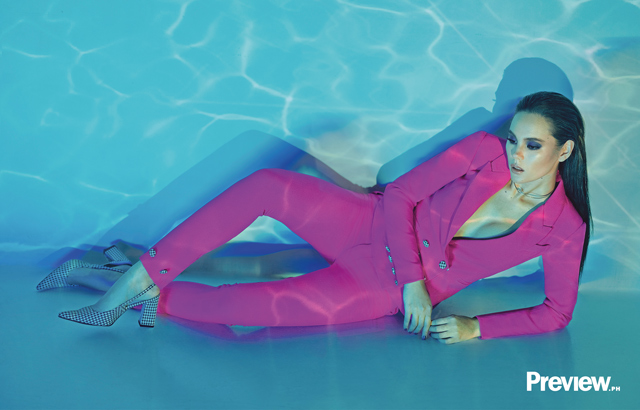 Being exposed to fashion has also allowed her to think her styling through. "When I look at the past dresses and accessories in pageants and being surrounded by options in fashion and media, I would always be looking for a fresh take on things. That was how the ear cuff came about. I didn't want to wear chandelier earrings!" Her final look on the Binibining Pilpinas stage—a frock swathed in gold by Mak Tumang and a custom statement ear cuff that symbolizes the Philippine flag—was equal parts provocative and patriotic.
It's perfect timing for me. I feel like I am ready now and poised for anything that will come my way," Catriona says matter-of-factly.
https://images.summitmedia-digital.com/newsroom/longform/images/2018/05/07/CATinsert9.jpg
She adds, "Anything creative is right down my alley—you could ask my team. I'm crazy about that stuff. Whether it's about video shoots about the Philippines and my advocacies or my wardrobe, I am all about telling a story—of who I am and what my country is like." As of this writing, Catriona is still putting ideas together with her team for her Miss Universe wardrobe, but she is clear in her direction: She wants all her styling to shout "Philippines" every time she steps out. Her fashion mood board is very particular: Filipino designers, Filipino materials and textile, thoughtful silhouettes, and inspirational figures.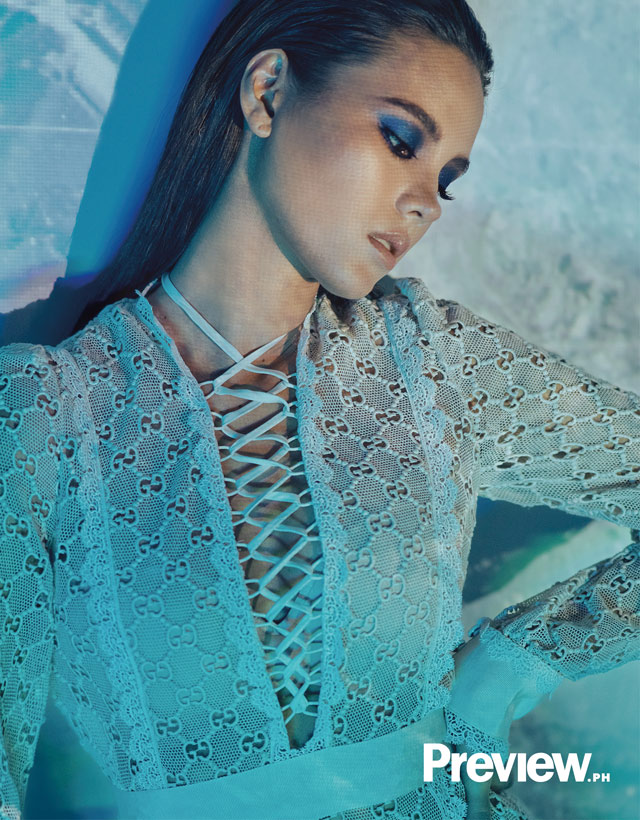 The Q&A portion also comes easy for Catriona who seems to have an answer to any question or scenario thrown at her. Perennially perceived as the toughest part of a beauty contest, she believes that preparation is as important as displaying confidence onstage. "It's not like I always have an answer to every question. There are difficult questions that are coming up now as we talk. But I think it's good. Not only are beauty queens talking about it. It causes everyone to talk about it."

She continues, "As a beauty queen representing the Philippines, we need to know the different viewpoints of people on different issues. It's important for me to talk to people from different professions and walks of life and to really have a well-rounded view. There is no one right answer for everything—what is more important is knowing the scope of what people are thinking, what their stand is."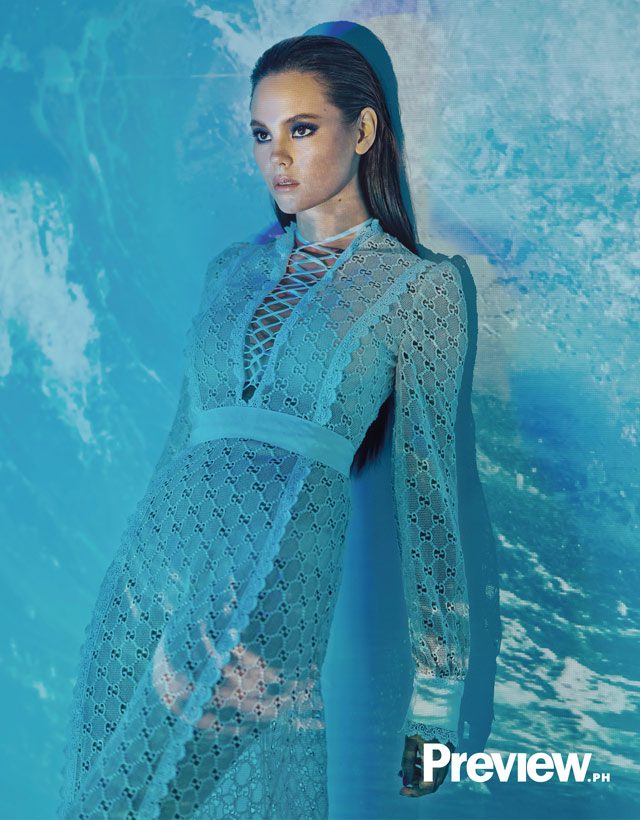 Overall, Catriona's foray into the Miss Universe territory couldn't have come at a better time. "It's perfect timing for me. I feel like I am ready now and poised for anything that will come my way," she says matter-of-factly.

Looks like we've got ourselves a winner.


Produced and Styled by

Marj Ramos


Photographed by

Charisma Lico


Creative Direction by

Vince Uy and Mark Buenaobra


Makeup by

Robbie Piñera


Hair by

John Valle


Nails by

Cathy Pielago of Nails.Glow



Special Thanks to Binibining Pilipinas Organization, Harley Tan, and Ton Lao