Aesthetic shapes on high heels become cathartic to different sorts of people around the world.

For a third world country, it becomes a lighthouse of hope among the daily sometimes stressful life, providing joy and entertainment for those who follow prospects of girls looking forward to represent not only physical fitness, as many ordinary people might think, but intelligence, kindness, discipline and perfection in every aspect of a human being.

For a kid hiding towards discrimination and bullying in high school while reading vogue or cosmopolitan, might represent a lifestyle and a goal for perfection and somehow an amulet that translates all the hate into strength for going on and ignoring worthless people around him/her.






For someone with a regular job/occupation it's an escape from routine and monotony, and standards of beauty might transform us into models to follow or points of reference in terms of aesthetics and good looking among our friends.

And finally, for someone who lives among beauty or work in beauty-related occupations, it´s a lifestyle, a challenge and a commitment to excellence by providing the world the empowerment of women who take advantage of their appearance to seek happiness, culture and joy to everybody watching.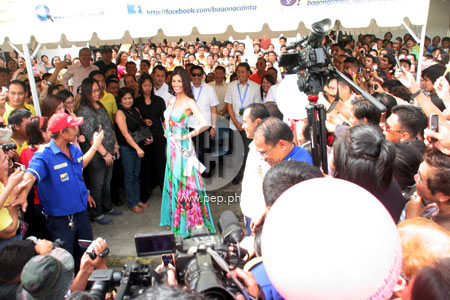 In Colombia there are more than 100 beauty pageants every year, Miss Venezuela pageant is ranked higher than the Olympics among their people and this is a common finding in all Latin America, and countries like Indonesia, Philippines and Thailand represent almost half of the total population following international beauty pageants, which converts these lands in strategic economic powerhouses for organizations and businessmen.

The beauty industry involves more than US 160 million every year becoming a crucial point in worldwide economy but at the same time, beauty contests improve quality life index among certain populations. People committed to prepare a beauty queen, work every day looking for perfection that is way beyond physical fitness, they commit to excellence, to provide a good show and to represent the idea of social transcendence.






In short, beauty pageants represent a cultural, economic and transcendental phenomenon way beyond mere tv shows, they are benchmarks that do not distort the body image or the society, but instead reinforce culturalism and the idiosyncrasy of people and are an ODE TO DISCIPLINE.