Active Games, Game Results and Leaderboard: Click HERE!



MR WORLD SPAIN 2018


OFFICIAL RESULT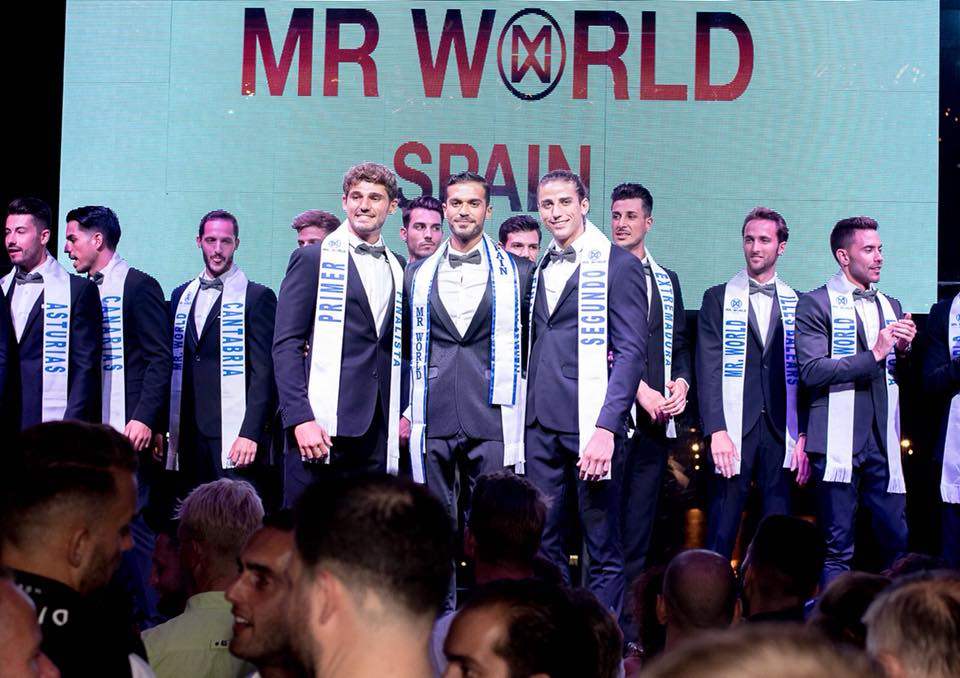 Mr. World Spain: ANDALUCÍA ORIENTAL

| 200 pts; 100 pts for wrong placement in Top 3


1st runner-up: GALICIA

| 170 pts; 85 pts for wrong placement in Top 3


2nd runner-up: NAVARRA

| 140 pts; 70 pts for wrong placement in Top 3



NOTE




3rd and 4th runner-up are disregarded.



370 points

muflavanberg |
pippo93 |
prince_kyle |
toshirochu |
wiwe (happy) |



285 points


kzdatkilz (Pioneer)
ponyo (Missosologist)



200 points


AlvinSebetero (Pageant Specialist)
AngelbcnSpain (Missosologist)
AntonCURTIS (Missosologist)
artaestes (Missosologist)
ASGARD (Elite)
Danieruw (Predictionist)
DUBROVNIK (Elite)
FranciaREGINA (Missosologist)
FREDERICK BARRAZA (Pioneer)
GALVIN (Missosologist)
HESPERIDES (Missosologist)
isotopes (Missosologist)
JorgeInternational (Missosologist)
Nabak (Professional)
newyork (Missosologist)
Onri (Missosologist)
Sarapiranha (Missosologist)
SENYORA GAGA (Member)



185 points


Pulchritude (Ambassador)



170 points


patch adams,md (Professional)



100 points


alex sivixay (Ambassador)
bakekang (Elite)
Cecill (Missosologist)
DESIREE CLARY (Missosologist)
javiervidal (Top Model)
kurtij (Elite)
novemberRain (Ambassador)



0 point


RalfMikelMontejo (Graphic Designer)
sisyphus (Professional)
sOUTH BEaCH (Missosologist)


PLEASE REPLY OR PM ME FOR ANY DISCREPANCIES WITH YOUR SCORES.