BEHIND THE SCENES - Missosology Universe 2013
It's only a matter of hours and we'll be crowning the first ever Missosology Universe 2013 but for now let's take a breather and see how it all started. I'm Kiddo and welcome to Behind the Scenes - Missosology Universe 2013.
Who knew that a fleeting wild idea would turn into a massive success? Such is the story of Missosology Universe 2013. Inspired by the Misso Catwalk Queen, I remember suggesting to Xamurai that a true online pageant be created for Missosology members who want to realize their dream of being a beauty queen. Since there are no Big 5 pageants for the time being, Xamurai gave the green light. Together we worked to plan the whole dynamics of the pageant and chose the people who would be part of the Missosology Universe 2013 team. Let's get to know the rest of the team and their insights about the pageant: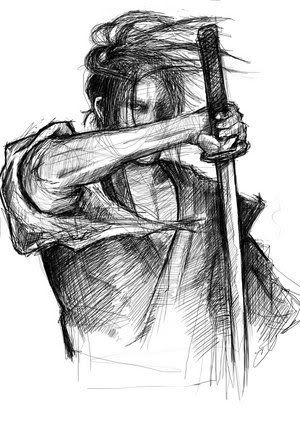 Xamurai
Without his support, Missosology Universe would not get off the ground. I got a chance to have a quick chat with the hardworking admin and my co-organizer regarding the pageant:
1. We're actually only hours away from crowning the first ever Missosology Universe 2013, any thoughts about the final event?
Our final show will surely be amazing! The team had given their best effort for this. We initially did this for fun, but we all saw how a lot of people have taken this road seriously. We promise not to disappoint them regardless of the outcome.
2. Any favorites? Who do you think will win?
I do have my personal favorite. I cannot say that I don't have one. That would be a total lie. Israel is so adorable and for a pageant follower like me, I consider her as a breath of fresh air. She makes me laugh all the time. But, I think Korea is going to win it all. She has lots of fans and she was always punctual in submitting her pictures and videos. I will be happy, though, with anyone winning the crown. They all deserve it!
3. Due to the success of the Missosology Universe 2013, shall we expect a 2014 edition?
Why not? We have lots of beautiful members and non-members who may want to join next year. So, I am not closing the doors for more possibilities. But if you personally ask me, I want to keep the whole team intact! Everyone has been wonderful - from the director, graphic artists, to the producer and commentators! I absolutely adore everyone's effort.
Yuffie
I remembered Yuffie as the hardworking lady who painstakingly made all 50 gifs for the Bb. Pilipinas Gold 2013 candidates. She was a great addition to the team as Director. She crafted the videos and being crazy about all things Japanese, she totally embraced Japan as the host country.
1. How does it feel to be the director of Missosology Universe 2013? What does it feel like to handle a successful event like this?
Of course I'm very happy. Honestly I didn't really care much about how this online pageant is gonna do until Xamurai asked me to direct the videos. I had a week to edit the videos and seriously I watched both the finished SS and EG videos for more than 10 times to make sure I've done it the way I want it to be. And I'm really happy with how the videos went. I am so flattered to be a part of this.
2. Anything to share about the big event tomorrow?
Well I'm excited for tomorrow. Like who's not? LOL But really good luck to all the candidates and congratulations for all those behind this successful event... Xamurai, Kiddolovesit, Kelly Priestly, AngHaraya, ah who else? And of course to our overwhelming esteemed board of judges who have established names in the field of pageantry. It's an honor to direct the videos for them and to all interested parties as well. Also to all the 20 candidates, their handlers and supporters, and to the silent followers of this online pageant as well.
3. Who do you think will win? Do you already have a favorite?
I actually have 3 personal bets for the crown... Indonesia, Philippines, and Costa Rica. But if I were to base the winner in the final Q&A, it's a toss up for me between Korea and Indonesia.
Kelly
Kelly has been a wonderful addition to the team. She gave fabulous commentaries and her reviews of the performances of the girls in both Swimsuit and Evening Gown Competition were spot-on.
1. We're actually only hours away from crowning the first ever Missosology Universe 2013, any thoughts about the final event?
The event was an amazing concept, love the girl and the effort put in by Xamaurai, Kiddo and Yuffie. I wish it did nit have to come to an end and whoever wins tomorrow her life in Misso will certainly change forever.
2. Tell us how you came to be the commentator for the swimsuit and evening gown competition.
I loved the concept and I approached Xamurai to be a part of it. Color Commentary is my forte and I tried to do my best to make the show a standout.
3. Any favorites? Who do u think will win?
This is really tough. All these girls are so poised, graceful , charming and down to earth anybody can win. Korea is like my best friend forever, Indonesia I am love with this girl, RI is stunning to the core and is my new found best friend, Costa Rica is like hidden diamond she is the find of this pageant and Israel the sweetest girl who you want take home. I was outside the hotel lobby and there were thousands of fans chanting Korea nd Indonesia there will be a tough fight tomorrow.