WHO ARE YOUR TOP 10 MOST FAVOURITE MISS UNIVERSE CANDIDATES?
Posted:
Fri Nov 01, 2019 5:55 pm
MY TOP 10 FAVOURITE MISS UNIVERSE CANDIDATES:

1. OXANA FEDOROVA, Russia, Miss Universe 2002. Oxana will be forever known as "The Most Beautiful Miss Universe" in history. Her enigmatic presence is so mesmerizing. It's just too bad that she wasn't able to finish her reign.






2. CATRIONA GRAY, The Philippines, Miss Universe 2018. Cat is the most prepared and the most articulate candidate in all these years. Dubbed as "The Pageant Superstar" of all time, she changed the dynamics of pageantry by proving to the world that it's not only looks that count but also her cause. She also proved to the Philippines and to the universe that being an independent candidate is not a liability but a blessing. Preparation is key and if you have to give your best, you need to consistently give your all from the beginning up to the end of your journey.







3. AMPARO MUNOZ, Spain, Miss Universe 1974. Amparo is considered to be the most beautiful Miss Universe winner in the '70s. The moment she arrived in Manila, Mdme Imelda Romualdez Marcos already got her attention and rooted for her to win the crown. Amparo stood out among a bevy of beautiful ladies that year.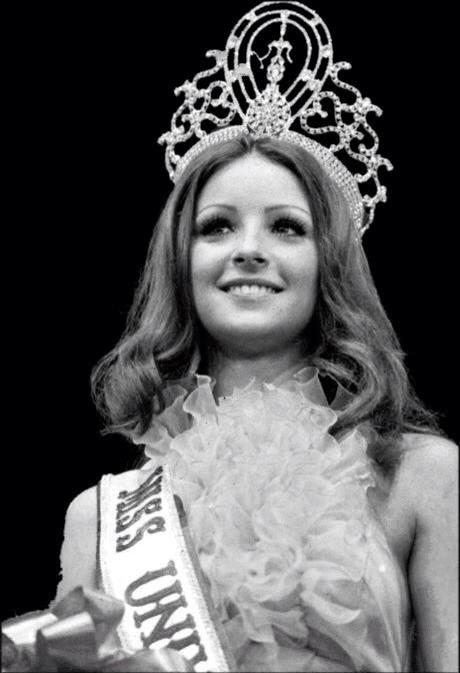 4. CAROLINA IZSAK, Venezuela, Top 6 Miss Universe 1992. Had it not been for Robin Leach's "accidental"(?) grading of Carolina during the Top 6 interview, this girl would have given Namibia's Michelle McLean a run for her money. Carolina is the most elegant Venezuelan candidate at Miss Universe I've seen so far. I felt so heartbroken when she lost that pageant in Bangkok, Thailand.






5. COURTNEY GIBBS, USA, Top 10 Miss Universe 1988. I still do not have any complete resolve as to why a top preliminary scorer became nowhere to be found during the finals? Courtney is a doppelganger of the late Hollywood royalty, Grace Kelly, or the Princess of Monaco. The elegance and classic beauty of this American lady never cease to amaze me.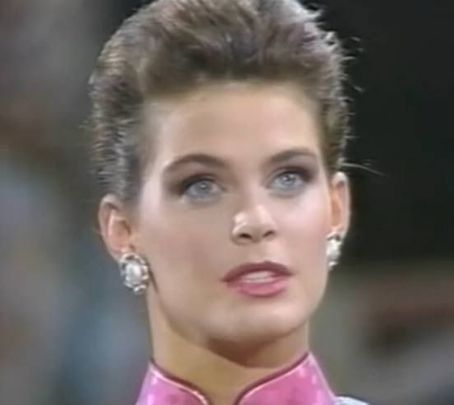 6. EVELINA PAPANTONIOU, Greece, Miss Universe 2001 1st Runner-up. If we took out Marc Anthony, Dayanara Torres and Bayamon, Puerto Rico out of the Miss Universe 2001 equation, then Evelina would have surely emerged as the Miss Universe winner. Yes, Denise was good during competition night but Evelina was better. Truth be told, it was politics that made Evelina become First Runner-up. Evelina made Aphrodite alive that night by changing the face of the Miss Universe pageant. She was so sultry, sexy and fashion forward in her presentation. She was also able to mix modeling and pageantry together which we rarely see among pageant candidates. If Evelina competed in 2000 or 2003, then she would've been the clear winner sans politics.







7. STEFANIA FERNANDEZ, Venezuela, Miss Universe 2009. Stefania is my Scarlett O'Hara at Miss Universe. The femininity, poise and natural elegance accompanied with the vulnerability of a teenager are such rare qualities that you can find in a candidate who is so determined to give her country a back-to-back win at a beauty olympics of the world, the Miss Universe.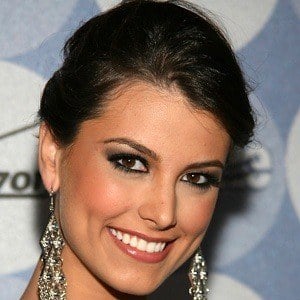 8. MIRIAM QUIAMBAO, The Philippines, Miss Universe 1999 1st Runner-up. If only she didn't clam up during the final hurdle of her interview, then she would've won the pageant. However, I couldn't blame Miriam for her lack of training because there was no beauty camp in the Philippines at the time. Although she trained in Venezuela for a week, however, it was merely focused on developing the right pasarela skills and not the interview part of the competition. However, by and large, Miriam was a breath of fresh air that happened to pageant-crazed Philippines before the '90s decade ended.






9. DENISE QUINONES, Puerto Rico, Miss Universe 2001. Truth be told, Denise is the only Puerto Rican candidate I like at Miss Universe so far. But if you were to ask me if she deserved to win the Miss Universe 2001 crown, then I would have to say, "NO!". Evelina deserved it better than she. At any rate, Denise was radiant and oozing with confidence during pageant night, thanks to home-court advantage. On the other hand, she was beautiful and carried her evening gown so well that night. I still put her on my top 10 list because I liked her performance that night and to me, she was the best Latina representative that year who gave us a showdown on stage with Greece, Venezuela, USA and Spain.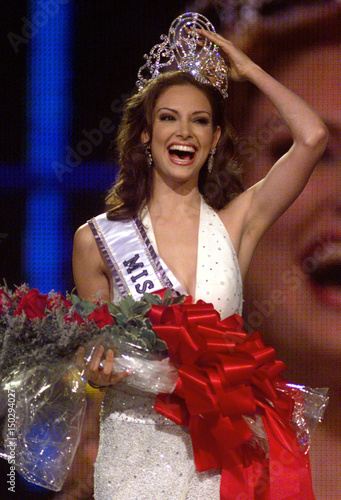 10. MIYAKO MIYAZAKI, Japan, Miss Universe 2003. Oh, the "MTV bra-and-skirt ensemble"! WHOA! Miyako was awesome in that number. I mean, who could ever forget that? Like Venus Raj of the Philippines, Miyako ended the Japanese drought at Miss Universe after their fifteen long years of non-placement. She was another unforgettable candidate from a stylish country where couture was born.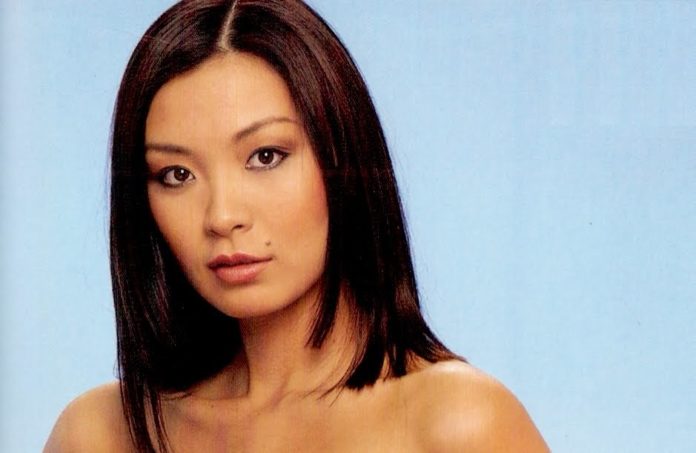 What about your favourites through the years? Please share them here.