On November 3, 2018, a Vietnamese by the name of Nguyễn Phương Khánh was adjudged the ultimate goddess of the Miss Earth 2018 by besting 86 other women for the plum.


In a night when history was to be made, as the last four women standing for the title represent countries (Austria, Colombia and Mexico were the other three) that have yet to win the crown, that it was she that made it for Vietnam made her victory much sweeter.

Winning Miss Earth, Phương Khánh, not only made Vietnam the third Asian country to win the title with India and the Philippines; it also send Vietnam in the company of four other Asian nations with a major title under their belt namely China (Miss World), Indonesia (Miss International), Korea (Miss Supranational) and Thailand (Miss Universe).

But Phương Khánh not only gave Vietnam their fist major title. More importantly her victory helped thrust Vietnam under the radar of the global pageant community!

Without taking anything from what they achieved in their respective pageants, it cannot be denied that the other Vietnamese beauty queens who competed after Phương Khánh benefited from the attention and media mileage that her victory secured as that victory made the world, particularly the international pageant organizers, curious to pay attention to the Vietnamese delegates and to see for themselves what benefit or advantage their organizations can have with a Vietnamese placer if not an eventual winner.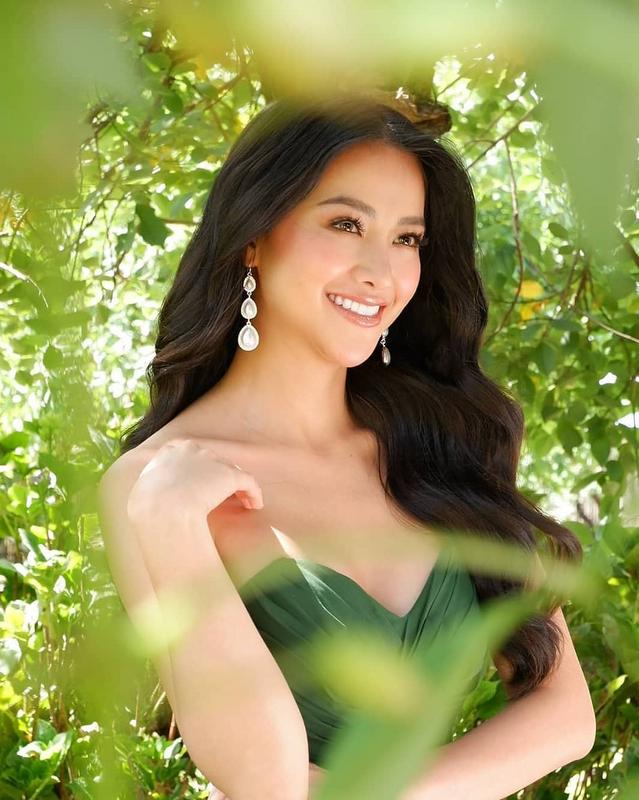 In pageants where the "latina Vibe and fierceness" seemed to be the preferred weapon by competitors to slay the competitions, Phương Khánh showed us that being natural and true to oneself remained to be the most lethal. As a delegate to Miss Earth 2018, we can remember Phương Khánh for her disarming charms; her refreshing beauty and her engaging sweet personality.

But what really made this queen stood out then and sealed the crown is her beautiful mind. That intellect that armed her the ability to think on her feet. That same quality that separate an athlete to a player, the intelligent from the knowledgeable. That differentiate science to philosophy. That ability of knowing how and when to take risk and having the courage to actually do it!


I remembered her putting me at the edge of my seat; of making me nervous when she opted to answer her questions in English instead of her native language for an interpreter to translate., Risking the chance of making a laughingstock out of herself if she failed to weather the challenge completely. But her gamble paid off. (And I remembered thinking to myself "If only Nam Em Nguyen, her predecessor Miss Earth Vietnam 2016, had the same guts and instinct,) She was named Miss Earth 2018!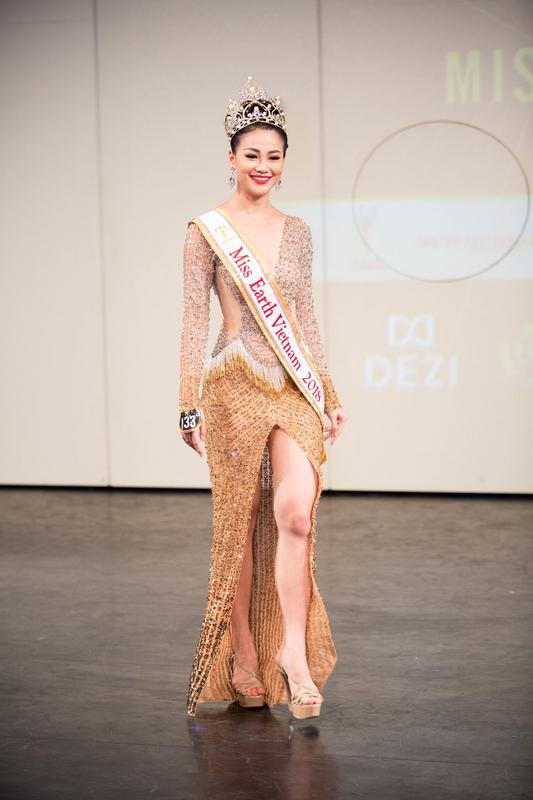 An early favorite even during her national selection, Phương Khánh easily grabbed the Earthlings' attention with her endearing and impressive ways. Something that aspiring Vietnamese title-holders (even for other pageants) should wisely apply in their own journeys even if Phương Khánh practically set the bar too high.

But then she's not only set the bar too high for future Vietnamese beauty queens, she's also leaving a huge shoes to fill for her would be successors at Miss Earth. This Vietnam rose showed the earth that environmental advocate need not always rely on her pageant's organizer for "work." That a Miss Earth need not travel too much (though she's among the most traveled queens of 2018) outside of her home-turf to be an effective advocate because one can be just as effective .by working in one's own backyard. (Yup why clean your neighbor's yard when yours also need attention?)

Indeed, she can easily put to shame those who traveled more than her merely to crown national winners, with the works she has done to spread her message and advocacy.

Phương Khánh not only earned her spot in Vietnam pageantry's history by always be the country's first. Their first Miss Earth. Their first Major title holder. But her biggest and most important legacy is showing the world the stuff that a Vietnamese queens are made of, what they are capable to accomplish and why they deserve to be considered for and entrusted with an international crown.

THANK YOU QUEEN, FOR A JOB WELL DONE!!!!