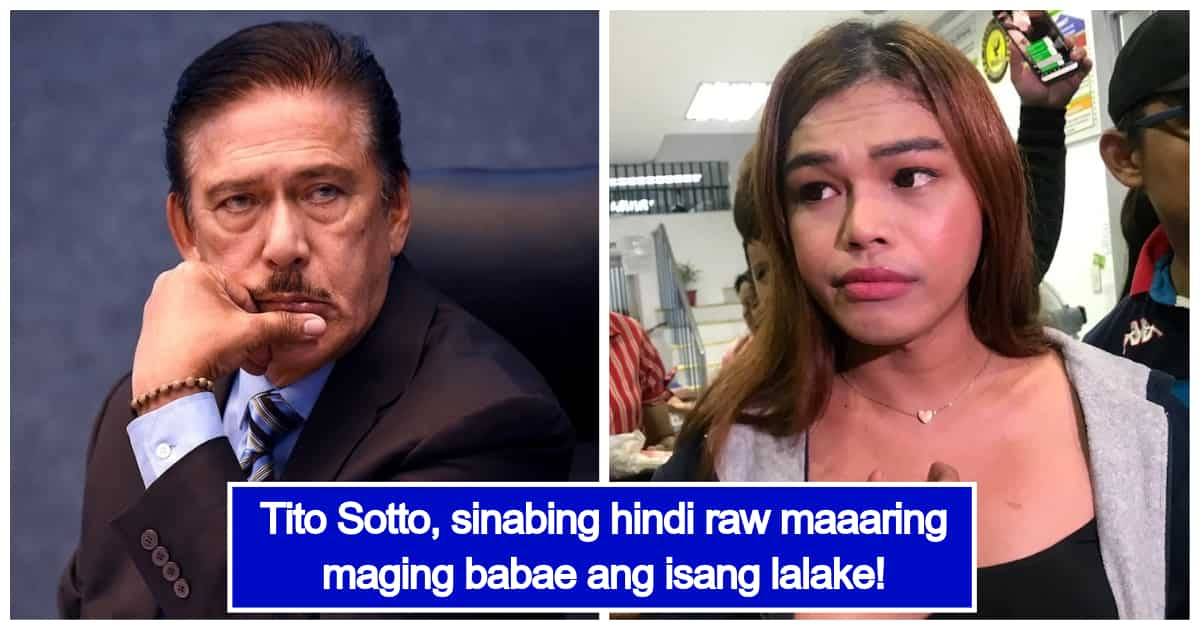 SABI NI TITO SEN

A man can never be a woman. And if we recognize transgenders as women, we have to give them maternity benefits as biological women.

This is where I am supposed to hang my gloves when the person who becomes Senate President because he is the most agreeable of all Senators has shown to be very disagreeable on the transgender issue.

But I cannot blame him. His knowledge of the gender aspect is limited by his faith. Not all gays want to be women. We may look like women or look like men but the only similarity is that we are attracted to men and we still love our penises. So I can happily go to any male comfort room without issue because we know where our penises should pee. A transgender is someone who is different. You cannot tell them they cannot be a woman or a man because they already know who they are. They know they are female even when they have a penis because that is how they identify. So they remove it. Telling them they are not someone they feel they are is not honesty, it is inhuman.

Imagine how you would feel when a Caucasian man call you a monkey just because we resemble apes more than a white man. It is the same thing, Tito Sen. I respect your religious beliefs telling you who should be a man or who should be a woman. But that belief also dictates compassion. You may vote against SOGIE but it is cruelty to tell it to the face of a transgender he or she will never be a she or he. Honesty does not have to be heartless.

Denying there are transgenders and that they exist does not mean they will just mysteriously disappear. You may call the LGBT freaks but even with the very same freaks not being able to procreate, we increase in numbers. And even if we are created by the influence of the devil, so many of the scions of Satan managed to vote for you, pay the taxes and contribute to society even if we are such a small number. Bottom line, we exist.

And on the topic of procreation, let me be very honest in telling you, even in a scenario where hell freezes over and you manage to legislate a law that allows a female transgender to be classified as a woman, there is absolutely NO freakin' way they are able to claim maternity benefits. In fact, not all biological women can claim or may chose not to claim maternity benefits because you have to be pregnant to avail of it. In short, being a woman does not automatically make motherhood an option.

And in this world where we pride ourselves as a democracy, it is painful that many Filipinos see the concept of majority as the license to exclude the minority. A rule of the normal calling those unlike them as abnormal.

And to think you come from an industry that profits from the LGBT and transgenders. The same industry you owe your popularity.