Jazell Barbie Royale from Orlando, Florida, made history on Friday by becoming the first Miss USA, as well as the first black transgender woman, to win the coveted Miss International Queen 2019 (มิสอินเตอร์เนชั่นแนลควีน 2019) in Pattaya, Thailand.

Jazell also won the Best Talent title, delighting the audience with a brief, but awe inspiring display of her singing prowess.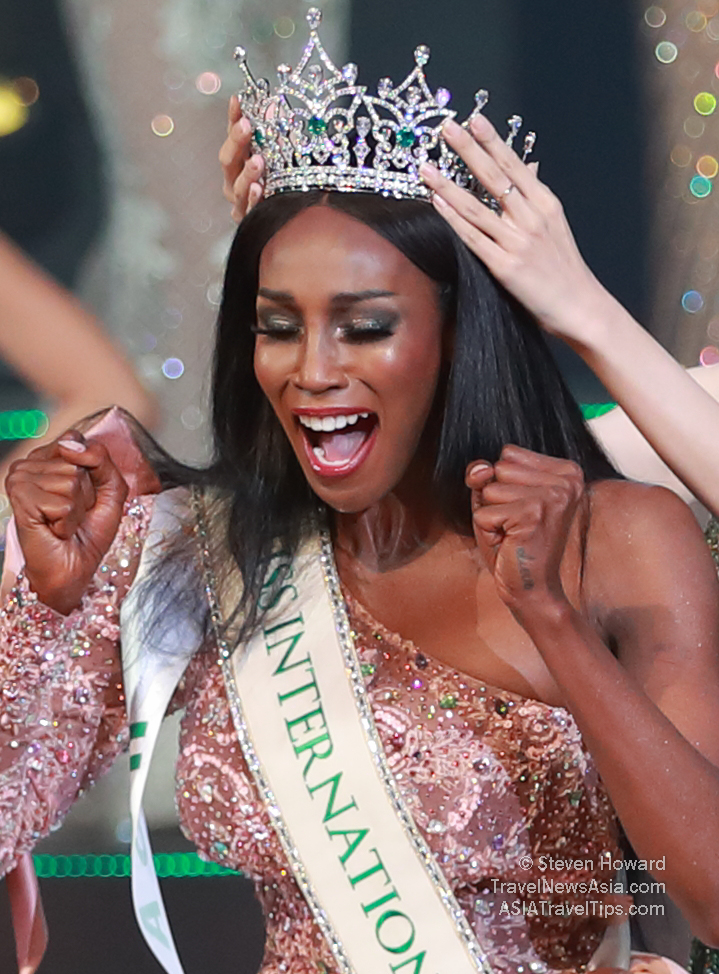 Jazell's victory will surprise few that have met and spoken with her, as not only is she beautiful, Jazell is also eloquent, confident, intelligent and driven with the goal of improving the lives of others. All key ingredients that the VIP panel of judges at MIQ2019 will have been looking for in the winner.

But it wasn't easy. Jazell has been wanting to compete in this particular tournament for 5 years now, but it was only this year that everything came together to make that possible.

Competition was also particularly strong, with the last six contestants being: Miss Thailand, Miss Vietnam, Miss Malaysia, Miss USA, Miss China and Miss Japan. It was Miss China and Jazell, as Miss USA, who stood out the most in that round as they both gave incredibly strong, emotional and intelligent speeches in English that will have moved the hearts and minds of everyone watching.


When the final three contestants were called - Miss China, Miss Thailand and Miss USA - many will have been wondering whether Miss China had shaken things up enough to claim victory, or had the very photogenic Miss Thailand, boosted by home support, managed to sneak ahead.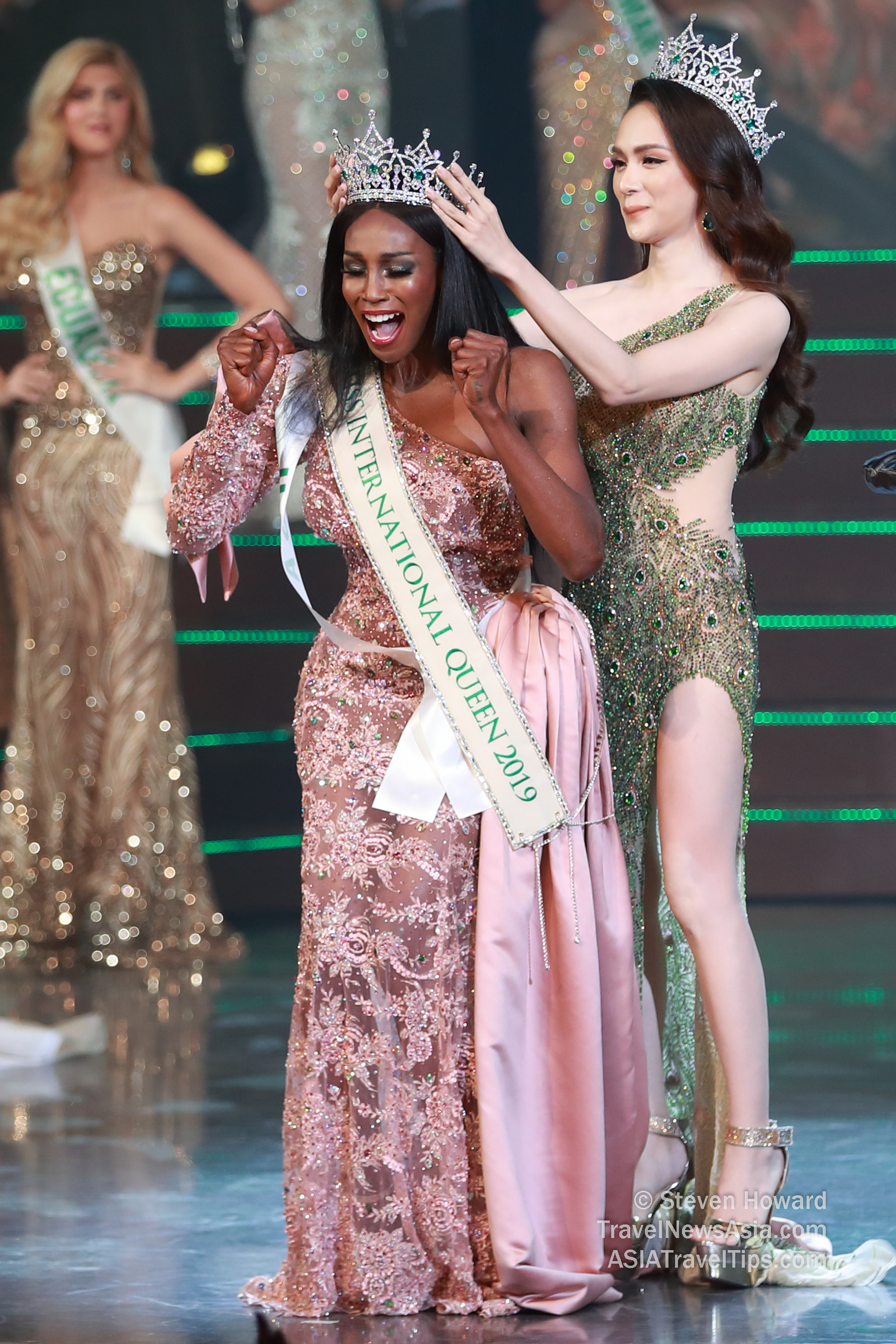 "I cannot wrap my mind around the impact on the world it would make for me to win," said Jazell to Steven Howard, just 24 hours before winning (full interview below). "It was hard coming here to Thailand to compete for this pageant because there was no one else in the past that has won that looks like me, there was no one in the pageant this year that looks like me, or even close. So, that was kind of hard and I've sometimes I have had my doubts, I've had feelings like am I wasting my time, will I be treated equally, would I even be considered the winner. But the impact it would have on me winning is I would be able to inspire so many people other people out there."

In her final speech of the evening before being crowned, Jazell spoke about her fight against HIV and the need for improved education about drugs that are available to help prevent the spread of the disease.

Being crowned Miss International Queen 2019 is just the beginning of something much larger, and I have no doubt that we will hear a lot more from Jazell Barbie Royale in the next twelve months, and well into the future beyond.