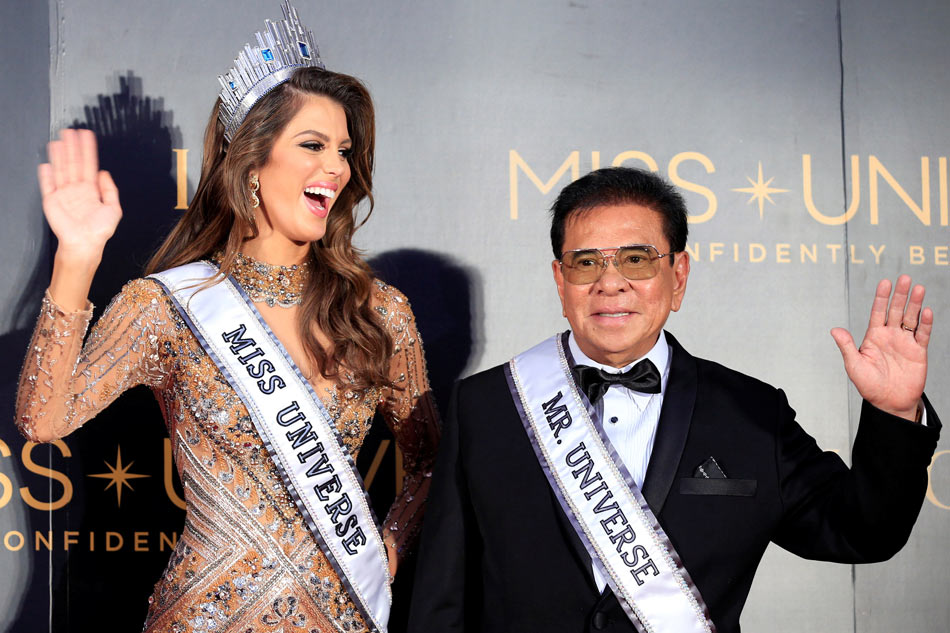 Chavit Singson 'excited' to work with Araneta Group in 'developing Miss Universe' in PH
ABS-CBN News
Posted at Feb 25 2019 07:00 PM



MANILA — Former Ilocos Sur Governor Luis "Chavit" Singson is looking forward to collaborating with the Araneta Group, the long-time local license holder of Miss Universe, ending months of speculation as to the fate of the national pageant.

In a statement sent to ABS-CBN News on Monday, Singson said he is "thankful and honored for the statement made by the Miss Universe Organization (MUO) recognizing me and the LCS Group's contribution to the success of the organization and its various initiatives."

He was referring to MUO's announcement over the weekend which finally confirmed that the Araneta Group, the parent company of Binibining Pilipinas Charities, Inc. (BPCI), will continue to organize the search for the Philippines' Miss Universe representative.

In that announcement, MUO credited Singson, as well as his daughter Richelle Singson-Michael, for working "tirelessly on behalf of Filipinos everywhere" to hold the 65th Miss Universe pageant in Manila in January 2017.

MUO also confirmed that it has "explored many opportunities to enhance [Binibining Pilipinas] and grow it into a dynamic, multi-faceted platform," in an apparent reference to speculation that it had nearly handed the Miss Universe franchise to Singson's group at one point.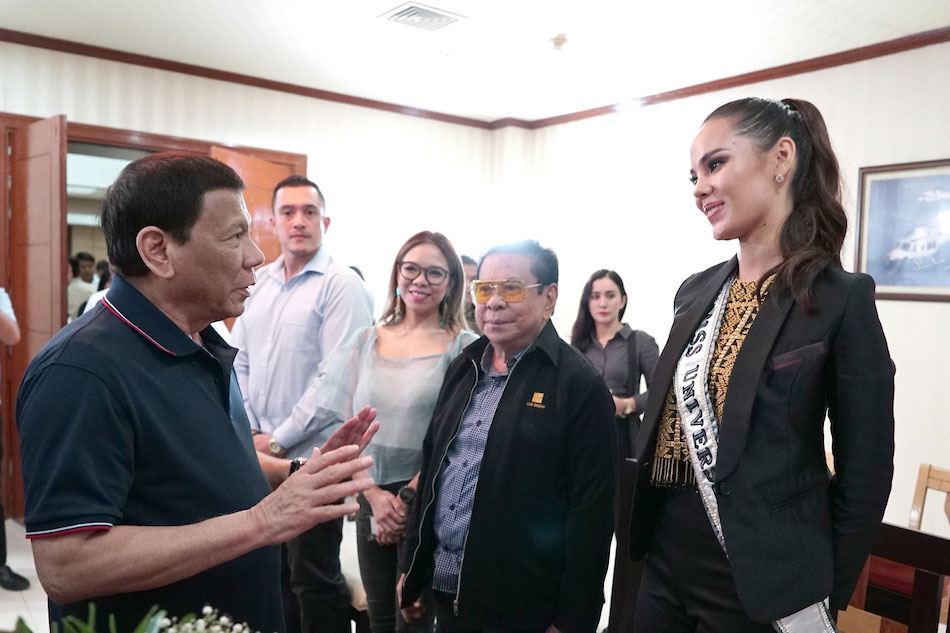 Miss Universe 2018 Catriona Gray is accompanied by former Ilocos Sur Governor Chavit Singson and his daughter, businesswoman Richelle Singson-Michael, during her courtesy call on President Duterte in December. King Rodriguez, Presidential Photo



Instead, the MUO said, it will "continue to work with the Araneta Group on [Binibining Pilipinas] while seeking to modernize and grow the brand into more than a one-day special."

It said LCS "has agreed to support us in our efforts to do so."

Singson confirmed the same in his statement on Monday, saying, "I am excited to work with the Araneta Group and all our partners in developing Miss Universe in the Philippines further, as well as welcoming the candidates to Vigan City this year."

Vigan, a popular tourist attraction for its colonial era architecture, was also one of the destinations of Miss Universe contestants in 2017.

"The Miss Universe pageant has always been about the empowerment of women so this I am always in full support of," Singson said.

Founded by Stella Marquez-Araneta, BPCI has been holding its annual national pageant since 1964. All four Filipino Miss Universe winners — Gloria Diaz (1969), Margie Moran (1973), Pia Wurtzbach (2015), and Catriona Gray (2018) — became representatives to the international competition through Binibining Pilipinas.

Source: https://news.abs-cbn.com/life/02/25/19/ ... erse-in-ph