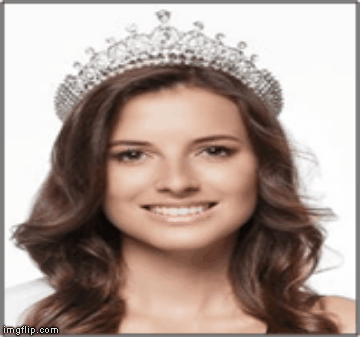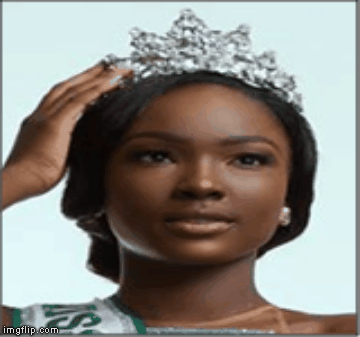 #RealTop3BeautyPageantInTheWorld
BUBBLING UP:
INDONESIA - JAPAN - ROMANIA - CZECH REPUBLIC - DENMARK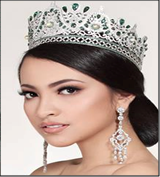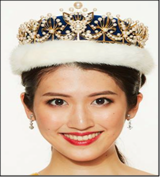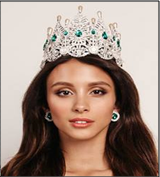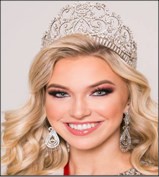 INDONESIA

(VANIA HERLAMBANG)

- I believe in the "REIGNING QUEEN's CURSE" so I left out Vania from the Top 15. If ever she places she would totally deserve it! I love her energy all through out the competition.

#INDONESIAforMI2018
JAPAN

(HINANO SUGIMOTO)

- This home girl is prolly one of the prettiest Miss Japan ever sent to this pageant but I never felt her presence in the competition so that's a big minus for her. Well, Japan just placed last year so they might give it to others. I bet even in pageants Japanese people would be so generous
#JAPANforMI2018
ROMANIA

(BIANCA TIRSIN)

- She's a bubbly and energetic young lady. Her experience as a runner-up in Supranational will not be left unmerited and I know it helped her a lot in this competition.
#ROMANIAforMI2018
CZECH REPUBLIC

(DANIELA ZALESAKOVA)

- Fresh and vibrant lady that wowed the fans in recent weeks. She has been silent but made sure she leaves an impression on every activity she appears in.
#CZECHREPUBLICforMI2018
DENMARK

(LOUISE ARILD)

- She entered the competition prepared so it's natural to see her perform well. Very close on making in to MY list but I don't doubt she has what it takes to make it as a finalist.
#DENMARKforMI2018
TOP 15-11
VIETNAM - SOUTH AFRICA - CANADA - ARUBA - CHINA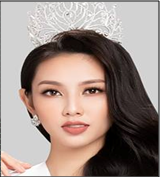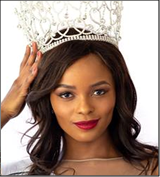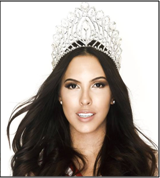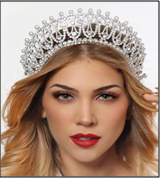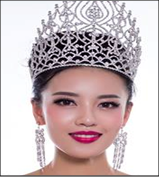 VIETNAM

(NGUYEN THUC THUY TIEN)

- DARKHORSE ALERT!!!!! This girl has been slaying silently! I find her over-all aura very fitting to Miss International. Can Vietnam bags its second Big 5 title?
#VIETNAMforMI2018
SOUTH AFRICA

(REABETSWE SECHOARO)

- A consistent favorite since pre-arrival. She has managed to represent the not just her country but the whole Africa in this competition. Without a doubt the African flag bearer of this edition.

#SOUTHAFRICAforMI2018
CANADA

(CAMILLA GONZALEZ)

- One of the best pasarela there is. Her figure is very competitive I think it's hard to ignore.
Above-all, her competitive spirit made her shine the past few weeks.

#CANADAforMI2018
ARUBA

(ANOUK EMAN)

- She reminds me so much of last year's 1st runner-up from Curacao! They both have the fire and will power not just to survive in the competition but to make it on top! I sense the org saw that too.

#ARUBAforMI2018
CHINA

(WANG CHAOYUAN)

- I know this is quite a surprise but I have this great feeling that China will place this year. Well she has the face and her over-all package is competitive enough. She won one of the pre-pageant activities "Miss Visit Japan Tourism Ambassador" I believe she gave a good impression by then.

#CHINAforMI2018
TOP 10-6
HAITI - FINLAND - AUSTRALIA - LAOS - PANAMA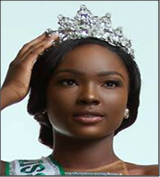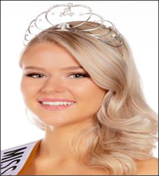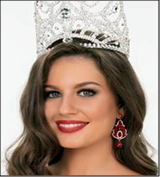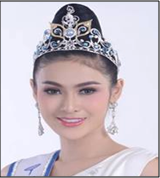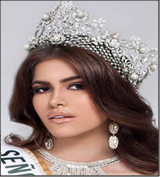 HAITI

(CASSANDRA CHERRY)

- This former Miss Universe contestant brought all her competitive experiences in Miss Universe and channeled it great in Miss International. For me she's the best black girl of the competition! Girl also knows how to speak so better watch out for her
#HAITIforMI2018
FINLAND

(EEVI IHALAINEN)

- From the best black to the best blonde. Miss International always has a soft spot for beauties like that of Finland. I'm not expecting too much though
#FINLANDforMI2018
AUSTRALIA

(EMILY TOKIC)

- One of the best bodies of this batch! Australia being a perennial fave country of MI has brought series of placement the recent years. Is this finally the time for an Aussie to win? I can totally see it
#AUSTRALIAforMI2018
DENMARK

(PIYAMARTH PHONPASEUTH)

- She has Miss International aura written all over her! With that face alone..she can be the one. I'm just really worried with her English skill, it might hurt her chances big time! Do I want her to be the next MI? YES! Can I see it happening? NO. I hope she proves me wrong
#LAOSforMI2018
PANAMA

(SHIREL ORTIZ)

- My sentimental favorite
I don't have much to say other than she's slaying since Day 1 and has proven herself very deserving of the crown!

#PANAMAforMI2018
4TH RUNNER-UP


MARTA PALUCKA


Undoubtedly the girl who shopped every top spot in people's hot picks. I'm personally not a fan but if the fans like her then she better be up there...this is prediction anyway
If ever she wins...I will not complain
#POLANDforMI2018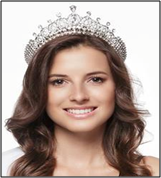 3RD RUNNER-UP


MARIEM VELAZCO


Venezuela is Venezuela.....cliche but never gets old. Mariem pour her everything in this competition and that deserves no less than a Top 5 placement. The competition is just too though and I sense the org might wanna give other countries a chance
BEST MISS VENEZUELA IN ANY PAGEANT THIS YEAR
#VENEUELAforMI2018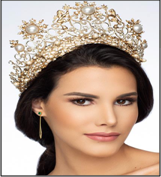 2ND RUNNER-UP


MARIA AHTISA MANALO


The girl whose aura screams Miss International from head to toe. Some says she's Kylie's clone but it's not her fault they fall under the same aura, the Miss International Aura. Ahtisa might just bring PH its 7th MI crown
#PHILIPPINESforMI2018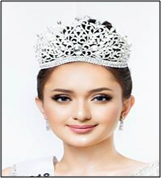 1ST RUNNER-UP


KEERATIGA JARURATJAMON


The moment she won her national pageant, I told myself "She will be Miss International". Thailand has never won MI and it's about freakinnnn time!!!!! I believe MIO has been itching to crown a Thai queen. I hope she delivers at the crucial speech round
#THAILANDforMI2018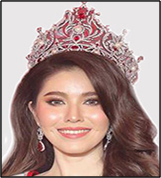 MISS INTERNATIONAL 2018


NEBAI TORRES


I would like to start of by saying that her beauty is not my cup of tea but this is a prediction and there's no denying that Nebai has cemented her way to the crown! Mexico has been snubbed sooooo many times and I think this is the year Mexico will harvest all the due glory! Viva Mexico!
#MEXICOismyMI2018