America's Next Top Model: British Invasion might have crown a Brit from it's latest cycle via Sophie Sumner, still, isn't it ironic that a Brit haven't won Miss Universe?





Though Miss Universe rival, Miss World, had crowned five (5) Brits.

As they say, US and UK are known to be allies, but in the four corners of pageantry, it seems like a different story.





On the 11th issue of UNOLOGY, I would like you guys to help me list down some IRONIC facts about the world of pageantry.

Well 2012 is a year of IRONIC crownings.

Miss World in China crowned Miss China.
Miss International in Japan crowned Miss Japan.
Miss Universe in USA, well just recently crowned Miss USA.
Philippines was modest enough not to crown Miss Philippines at Miss Earth but instead positioned her as first runner up!

Isn't that EXTRA-IRONIC?






A BABY: MORE THAN A CROWN




One of the closest attemp for United Kingdom (Northern Ireland, England, Wales, Scotland) to win Miss Universe title was in 1974 Miss Universe via Helen Morgan, Miss Wales but lost it to Amparo Muñoz of Spain. When Muñoz resigned as Miss Universe before the end of her reign, the crown was not offered to Morgan or any other runner up.

She is the fourth Miss UK representative to win Miss World in 1974.





Isn't it ironic that she was forced to resign four days after her victory, upon the discovery that she had a 18 month old son.

Although this did not violate the competition rules (which stipulated only that entrants must be unmarried), she was made to resign.


The real reason was likely the uproar over her being the unmarried mother of an 18-month-old son. One of her fellow contestants, Miss Venezuela, Alicia Rivas, said: "In my country, a girl who has a baby without being married is regarded as a bad girl, not pure and undefiled as we are led to believe Miss World should be."




First runner-up Anneline Kriel of South Africa succeeded her.

She became the first winner to resign, and the second Miss World titleholder not to finish her reign (the first case was that of Miss World 1973 Marjorie Wallace who, according to pageant officials, was fired for "failing to fulfill the basic requirements of the job" a few months into her reign).







Miss World: The World of "Cattleshows"




By the 1970's, the feminist movement was well on its it way to doing all that it could to rid the world of "cattleshows" as they referred to pageants.

The first pageant of the decade, hosted by the venerable Bob Hope, was marred when protestors booed and pelted the stage of with smoke bombs and flour bombs.

And just to get things off on the wrong heel as well, there were cries of "rigged" when Miss Grenada, Jennifer Hosten, was named Miss World 1970.





Most felt that Miss Sweden, Maj Johansson, should have won the title. She did in fact receive four first place votes against Jennifer's two, but due to the mysterious and convoluted scoring system contrived by director Eric Morley, Jennifer came out the winner.





To try and explain the voting system here would be most difficult and may be worthy of a Master Class on its own. Also, we should point out that the Prime Minister of Grenada was a member of the judging panel. Hmmmm.





IRONIC but true... despite its many missteps and the protests of feminists, the Miss World Pageant captivated British television audiences in the 1960's and 1970's. Aired on BBC since the late 1950's, the pageant always garnered high ratings. Miss World 1970, for instance, was the single most-watched show of the entire year.

Perhaps Miss World's complex scoring system contributed to the winning of two titleholders from the early 1970's who proved to be exceptionally scandalous. In 1973, the USA won its first Miss World crown, after five "places" as first runner-up (1954, 1955, 1956, 1965, and 1969).





However, the winner, Marjorie Wallace of Indiana, was fired as Miss World less than four months after winning the title. She had failed to fulfill the basic requirements of the title - good relations with the media, discipline and a "first-class public image." Marjorie had accused a British soccer star of theft of a fur coat and valuables from her apartment, and was also criticized for a TV appearance where she kissed and body-danced with singer Tom Jones. Despite being fired, Marjorie is still the official Miss World 1973 (the second runner-up that year, Patsy Yuen of Jamaica, unofficially served as Miss World 1973) .






NEVER to a BLUE CROWN




Venezuela perhaps is enjoying the many Miss World wins they have, still, when it come to Colombia and the Philippines, it is a different story.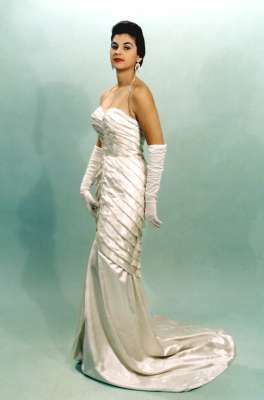 Despite the country's fascination with pageants and the incredible efforts and funds expended to prepare winners (including appointing them teams of fashion designers and coaches), it has had a mixed record at international contests. Luz Marina Zuluaga remains Colombia's only Miss Universe, winning in 1958.

From 1992 to 1994 Miss Colombia consecutively placed as first runner-up, and again in 2008 but the Miss Universe title has continued to elude the country.

The first Miss International crown was won by Miss Colombia via Stella Marquez. Two crowns were added via Paulina Gálvez in 1999 and
in 2004, Jeymmy Paola Vargas Gómez became the first black woman to win the Miss International crown.

Ironic but true, COLOMBIA haven't won Miss World.




The closest was in 1996, Carolina Arango but lost to Irene Skliva, Miss Greece, and the last one was in 2002, Natalia Peralta placing first runner up to Turkey's Azra Akın.





Nevertheless, the same fate is being shared by Philippines.
This blue crown tends to be the most elusive crown for this country.

The closest then was in 1973, Marjorie Wallace winning the crown over Philippines' Evangeline Pascual. But, Wallace was dethroned.

During the past decades, there have been some "allegations" that Evangeline Pascual was not awarded the title because of the fact that she is from the Philippines, and that ever since there has been a conspiracy within Miss World to thwart a Filipina from ever winning the title.




But, during her interview then, it was Evangeline who refused the crown. She mentioned, "You know, the crown was for that country (USA). Initially, they did not give it to the Philippines. So when Marjorie Wallace was dethroned and they were giving it to the Philippines, I thought it was stooping too low for the country if I took it because it wasn't meant for the Philippines in the first place."

In 2011, Julia Morley personally awarded the franchise to Cory Quirino in Manila and the eventual winner of Miss World Philippines 2011 placed 1st runner up in Miss World 2011 finals.




Isn't it ironic that after having a new franchiser, Philippines is climbing on top again?
Is the blue crown coming to the Philippines anytime soon?





UK vs. UK




Miss World might have been a UK based pageant but that doesn't mean Miss World will always favor a Brit.

In 1992, Claire Smith of the United Kingdom competed at the Miss World pageant in Sun City, South Africa. She was declared first runner-up, while Russia's Yuliya Kurochkina was named the winner.

The problem was that the jury voted in favor of Ms. Smith (a few jurors later admitted this, despite them swearing beforehand not to contest the final decision), but the Miss World Organization chose to give the crown to Ms. Kurochkina.




It smacks of irresponsibility to overturn the decision of the judges. Many contend that Ms. Kurochkina's coronation was politically motivated.

At the time of the pageant, it was nearing the one-year anniversary of the dissolution of the Union of Soviet Socialist Republics. According to a program called "Whicker's Miss World", the judges, including Joan Collins, did not agree with the decision to award Ms. Kurochkina the crown.

Ms. Collins even stated that the majority of the jurors, when prompted, casted their votes in favor of Ms. Smith. In fact, a replay of the 1992 pageant shows that Ms. Smith outdid Ms. Kurochkina in virtually every aspect of the competition.

Isn't it ironic that Miss World pageant is a wonderful celebration of womanhood in all its forms but many also believe that an organization as prolific as the Miss World Organization should conduct its practices with the utmost integrity.






NO TO AFRICA?




Since Miss International crowned their very first winner in 1960, in their more than 50 years of existence, unlike Miss Universe, Miss World and Miss Earth,

NO African

country has ever won the Miss International title.




The nearest possibility came in 1996, when Tunisia, Ibticem Lahmar, placed first runner-up to Fernanda Alves of Portugal.





INDIA: Always a BRIDESMAID, NEVER a BRIDE.




India is one of ASIA's finest after winning two Miss Universe crowns, five Miss World crowns and one Miss Earth crown.

It's "Achilles heel" is defintely Miss International.

Imagine in the very first Miss International, Iona Pinto placed 1st runner up (the closest for India to win Miss International.)




The Philippines and Lebanon are the only Asian countries to have won the Miss International title. The Philippines has won the title 4 times (1964, 1970, 1979, 2005) and Lebanon won the title in 2002.


In 1997, Diya Abraham almost have it in the bag, but lost it to Consuelo Adler of Venezuela.






The same way in 2003, when Shonali Nagrani placed 1st runner up to Venezuela's Goizeder Azúa.




Miss International: ON ITS OWN




Despite of being underrated, it is ironic that Miss International remains the only one of the major international pageants with no winner resigned or dethroned:

*Miss Universe dethroned Oxana Fedorova in 2002
*Miss Earth dethroned Džejla Glavović in 2002
*Miss World replaced Helen Morgan in 1974 and Gabriela Brum in 1980.

Most first winners of major beauty pageants are of Scandinavian descent:
*Armi Kuusela of Finland won Miss Universe 1952
*Catharina Svensson of Denmark won Miss Earth 2001
*Kiki Håkansson of Sweden became Miss World 1951

Ironically true, Miss International is the exception as Stella Márquez of Colombia won the very first Miss International crown in 1960.





Five Miss International winners placed as runners-up or semifinalists in the Miss Universe pageant prior to their win at Miss International:

*Stella Márquez of Colombia, Top 15 semifinalist at Miss Universe 1960
*Ilma Urrutia of Guatemala, Top 10 semifinalist at Miss Universe 1984
*Laurie Simpson of Puerto Rico, fourth runner-up at Miss Universe 1987
*Lía Victoria Borrero, Top 6 finalist at Miss Universe 1997
*Priscila Perales, Top 10 finalist at Miss Universe 2006.

Two Miss International winners placed as semifinalists in the Miss World pageant prior to their win at Miss International:

*Goizeder Azua of Venezuela, Top 10 finalist at Miss World 2002
*Anagabriela Espinoza of Mexico, Top 15 semifinalist at Miss World 2008






The Caribbean CONTINENTAL CURSE?




Miss World Continental Queens of Beauty curse at Miss Universe?

When a girl who won a continental queen of beauty at Miss World later competes at Miss Universe, then she'll be a clapper (almost all of them ended like that except Pauline Yeung (Asia's Queen of Beauty at MW 1987 later 4th Runner Up at Miss Universe 1988).

This is IRONIC for Caribbean beauties...




Continental Queen Caribbean 2001 Miss Aruba, Zizi Lee placed 1st runner up at Miss World. Come 2004, her bid for Miss Universe crown ended with ashes.




Continetal Queen Caribbean Ingrid Marie Rivera (Puerto Rico) placed 2nd runner up at Miss World 2005. In 2008 Miss Universe, she ended up a clapper.





The latest victim is Gabrielle Walcott (Caribbeans Continental Queen at Miss World 2008 later a clapper at Miss Universe 2011).




MADE BY AMERICANS, FOR THE AMERICANS!




The United States has performed the best throughout the Miss Universe pageant's entire history, with EIGHT winners, eight first runners-up, six second runners-up, one third runner-up, five fourth runners-up, six finalists, and eighteen semi-finalists.




This is NOT American Idol but six out of eightMiss Universe winners from USA's where crown, where else but in USA.

1954: Miriam Stevenson (USA) was crowned in Long Beach, California, USA.
1956: Carol Morris (USA) was crowned in Long Beach, California, USA.
1960: Linda Bement (USA) was crowned in Miami Beach, Florida, USA.
1967: Sylvia Hitchcock (USA) was crowned in Miami Beach, Florida, USA.
1997: Brook Mahealani Lee (USA) was crowned in Miami Beach, Florida, USA.
She was even the oldest Miss Universe in history. She was crowned at the age of 26.
2012: Olivia Culpo was crowned Miss USA and MIss Universe in the same venue, stage and state of NEvada in Las Vegas USA.



Isn't that IRONIC?


Miss USA has missed the semi-finals only four times:

1976 (Barbara Peterson, from Minnesota)
1999 (Kimberly Pressler, from New York)
2002 (Shauntay Hinton, from District of Columbia)
2010 (Rima Fakih, from Michigan).

In 1957, Leona Gage, from Maryland, was disqualified from the semi-finals after it was revealed that she was married and a mother.

Imagine that, out of 61 only 5 missed the cut.
CONFIRMED: IRONIC!




Miss UNIVERSE: SWAP IT LIKE IT'S HOT!




A new trend of delegates representing countries they were not born in has developed.





Miss Universe 2002 Justine Pasek was born in Kharkiv, Ukraine, where her Panamanian mother was completing her University studies.




Miss Israel 2005, Elena Ralph was also born in Ukraine and moved to Israel when she was 18 years old.





The most famous country-swapper was probably Natascha Börger. After placing 12th in the 2000 Venezuelan pageant she moved to Germany where she easily won the crown of Miss Deutschland 2002.




Other notable contestants who represented countries other than their birthplace include the Miss Universe Canada and Miss Universe 2005 Natalie Glebova who is Russian by birth.





Miss Universe Canada 2006 Alice Panikian is Bulgarian by birth.





Miss Germany Universe 2006 Natalie Ackermann is Colombian by birth, and Venezuelan born Francys Sudnicka representing Poland.





And just recently, Sahar Biniaz, an Iranian Canadian won Miss Canada Universe 2012. She was born in India and grew up in Iran.




Such is also reflected in the growing number of delegates from different parts of the world being sent to a third country (almost always Latin American) for further training before going on to the host country and compete in the pageant proper.

Isn't that totally IRONIC?




The Latin SPICED it up.




In the Top 15 countries by tally of Miss Universe, Venezuela came 2nd to USA and Puerto Rico came 3rd.



10:54 - 11:25

Isn't it very IRONIC that the strong rivalry between Puerto Rico and Venezuela is so well known in Latin American popular culture, that their struggle has been immortalized in several Spanish-language television commercials in the United States for such companies as MasterCard and Budweiser.






In the latter, former Miss Universe winners Dayanara Torres of Puerto Rico and Alicia Machado of Venezuela caused mayhem in a sports bar as they competed to win the admiration of the men present.




In the history of Miss Universe, both Puerto Rico and Venezuela have had at least one winner in each of the last four decades, the only two nations/territories to accomplish this feat.

Puerto Rico: Marisol Malaret in the 70s (1970), Deborah Carthy-Deu in the 80s (1985), Dayanara Torres in the 90s (1993), and Denise Quiñones (2001) and Zuleyka Rivera (2006) in the 2000s.

Venezuela: Maritza Sayalero in the 70s (1979), Irene Sáez (1981) and Bárbara Palacios Teyde (1986) in the 80s, Alicia Machado in the 90s (1996), Dayana Mendoza (2008) and Stefanía Fernández (2009) in the 2000s.






MIKIMOTO: It's ALL COMING BACK TO ME NOW




What's with MIKIMOTO Crown?

The Miss Universe crown used this crown from 2002–2007. It was designed by Mikimoto, the official jewellery sponsor of the Miss Universe Organization, and depicted the phoenix rising, signifying status, power and beauty.





The Crown was designed specifically for the pageant on Mikimoto Pearl Island in Japan with the Mikimoto crown and tiara being first used for Miss Universe 2002.




But the first to wear that MIKIMOTO, Oxana Fedorova of Russia was dethroned. OUCH.

Ironic but true that in Mikimoto's first year in Miss Universe, two ladies wore it.
Hitting two queens in one stone! Precious crown indeed.




And in it's five years of existence, the MIKIMOTO find it's way back home.




Riyo Mori of Japan is the last Miss Universe to be crowned by that Mikimoto crown.





Isn't that IRONIC?

Mikimoto left the Miss Universe stage with a bang.
It even fell off Riyo's head.




***Interesting Fact: Dayana Mendoza was crowned with The Vietnamese Miss Universe crown in 2008. The 18k white and yellow gold crown was designed by CAO Fine Jewelry specifically for the event. During her final walk in 2009, she wore the Mikimoto crown.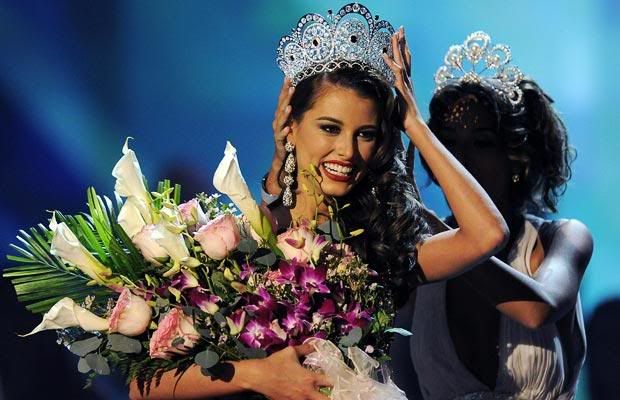 Mikimoto just can't get enough... IRONIC!





Hoping you guys can help me add other ironic facts.

Thank you!

Bisous!


UNOLOGY previous posts:
SEASON 1 - UNOLOGY
UNOLOGY Season 1 previous posts:
1st Issue:
UNOLOGY: CAMPFIRE'S BURNING -Philippine's Beauty Queenmakers
http://host.missosology.info/~missyorg/ ... 1&t=133638
2nd Issue:
UNOLOGY: Pageant CROWNING's INTERESTING FACTS
viewtopic.php?f=1&t=134213
3rd Issue:
UNOLOGY: The MOST UNFORGETTABLE "ALMOST" Winners
http://www.missosology.info/forum/viewt ... 9#p2682079
4th Issue:
UNOLOGY: There is SOMETHING about the EVENING GOWN
viewtopic.php?f=1&t=135122
5th Issue:
UNOLOGY: In Search of a GREENER PASTURE...
http://www.missosology.info/forum/viewt ... 1&t=136211
6th Issue:
UNOLOGY: The SEVENTEEN ONE HIT WONDERS OF THE UNIVERSE
viewtopic.php?f=3&t=136622
7th Issue:
UNOLOGY: MY TAKE ON MISS PHILIPPINES EARTH 2012 FINALS
viewtopic.php?f=1&t=136739
8th Issue:
UNOLOGY: The LUSTER of the CROWN & the PRICE of FAME
viewtopic.php?f=1&t=136764
9th Issue:
UNOLOGY: IMPERFECTION GUARANTEED (Beauties Under the KNIFE)
viewtopic.php?f=1&t=137269
10th Issue:
UNOLOGY: The RISE and FALL of ASIA
http://www.missosology.info/forum/viewt ... 1&t=137994
11th Issue:
UNOLOGY: ISN'T IT IRONIC?
viewtopic.php?f=1&t=138422
12th issue:
UNOLOGY: One Word - EPIC!
http://ns1.missosology.info/forum/viewt ... 1&t=138825
13th Issue:
UNOLOGY: The QUEENLY and RICH (Miss World Philippines 2012)
viewtopic.php?f=1&t=139151
SEASON 2 - UNOLOGY
UNOLOGY Season 2 previous posts:
14th Issue:
UNOLOGY Season 2: TEAM Philippines 2012
viewtopic.php?f=1&t=139987
15th Issue
UNOLOGY Season 2: OASIS of the Desert
viewtopic.php?f=1&t=140333
16th Issue
UNOLOGY Season 2: Miss World 2012 - The GOOD, The BAD and The UGLY
viewtopic.php?f=4&t=143685
17th Issue
UNOLOGY Season 2: CHINA - Sleeping Giant NO MORE
viewtopic.php?f=1&t=144077
18th Issue
UNOLOGY Season 2: Gearing Up... TEAM ASIA Universe 2012
viewtopic.php?f=3&t=146671
19th Issue
UNOLOGY Season 2: The LATINA Beat at Miss Universe 2012
viewtopic.php?f=3&t=147125
***A Special Issue (Prelude for UNOLOGY One on One)
UNOLOGY Special: A One on One Interview with Queenie Rehman
viewtopic.php?f=1&t=148047
20th Issue
UNOLOGY 2: MARGARET ANN BAYOT One on One INTERVIEW
viewtopic.php?f=1&t=149971
21st Issue
UNOLOGY 2: ISABEL PREYSLER - A True Filipina Beauty
viewtopic.php?f=1&t=150112
22nd Issue
UNOLOGY 2: The PHOENIX, The ROSE and the BOMB!
viewtopic.php?f=3&t=159070
★★★UNOLOGY 2 Special: The Universal GLAMSHOT EXPLOSION★ ★ ★
viewtopic.php?f=3&t=159900
★★★UNOLOGY 2 Special: Miss Universe 2012 PRELIMINARY Competition Top 25★★★
viewtopic.php?f=3&t=162261
★★★UNOLOGY 2 Special: THE BRIGHTEST STAR UNIVERSE! Miss Universe 2012 Final Pick★★★
viewtopic.php?f=3&t=164273
Season 2 Finale
UNOLOGY 2: Miss UNIVERSE 2012 - The GOOD, the BAD & The UGLY
viewtopic.php?f=3&t=166250