CREDITS TO THE OWNER OF THE PICS
I DONT HATE HER AND IM NOT BASHING HER AND IM NOT SAYING SHES UGLY BUT WHAT IS SO SPECIAL WITH MARIEL DE LEON?

DONT HATE ME I KNOW MARIEL HAS A LOT OF FANS BUT I DONT GET THE HYPE AROUND HER EVER SINCE, SORRY U CANT FORCE PEOPLE LIKE ME TO BE ON THE MARIEL BANDWAGON, I TRIED GIVING HER A CHANCE BUT SHES NOT GROWING ON ME SORRY

I GET IT SHE HAS DREAMS BUT SO ARE THE REST OF THE GIRLS. IF U HAVE DREAMS U SHOULD WORK HARD FOR IT AND NOT JUST BE LAZY..DONT EVEN COMPARE HER TO PIA, PIA WAS A BIT CHUBBY WHEN SHE JOINED BUT PIA HAS AN X FACTOR AND PIA IS UNIVERSALLY BEAUTIFUL AND SHE HAS GREAT PERSONALITY

ARE WE TRYING TO SET A NEW TREND WHEREIN NOT SO FIT GIRLS WILL JOIN BECAUSE OF PIA OR JANINE? HOW ABOUT THE GIRLS WHO WORKED HARD ON THE GYM TO KEEP THEIR BODIES FIT? HOW SURE ARE U GUYS THAT MARIEL WILL WIN BBPILIPINAS UNIVERSE AND JUST WAIT FOR HER TO LOSE WEIGHT?

SARAH BERCHELL MADE IT AS A FINALIST BUT THAT DOESNT MEAN Miss Universe ORG WILL CONTINUE TO ACCEPT GIRLS WHO ARE OVERWEIGHT, IMG JUST WANTED TO BE MORE OPEN MINDED BUT GIRLS SHOULDNT BE COMPLACENT BEING OVERWEIGHT OR WHATEVER. ITS A BEAUTY PAGEANT AFTER ALL.

IS IT BECAUSE MARIEL DE LEON IS THE DAUGHTER OF TWO FILIPINO CELEBRITIES THAT FANATICISM BLINDED SOME FANS?

YES SHE JOINED TWICE BUT ATLEAST SHE COULDVE TRIED AND WORKOUT A LITTLE, HER PERSONALITY IS BLAND AND TRAININGS WILL MAKE WONDERS BUT HOW FAR?

I AM OK IF SHE GETS A CROWN, BUT NOT BB PILIPINAS UNIVERSE CROWN IF WE WANT TO CONTINUE THE STREAK ONLY IF SHE DELIVERS DURING FINALS...I HOPE THERE WILL BE NO FAVORITISM I HEARD SHE IS STELLA ARANETAS FAVE??

THE ONLY GIRLS WHOM I THINK SHOULD BE Bb. Pilipinas UNIVERSE ARE SIRENE SUTTON AND CHARMAINE ELIMA (WASNT A FAN OF HERS BUT SHES GROWING ON ME) EVEN RAMOS

EVEN MOST FOREIGN FORUMERS HERE DONT GET THE HYPE AS WELL. CONSIDER THEM AS MISS UNIVERSE JUDGES

TO EACH HIS OWN AND RESPECT MY OPINION.. U CAN T PLEASE EVERYONE. AND PLS DONT GET ME STARTED WITH HATERS GONNA HATE SHIT


I WANT A FRESH TILAPIA LIKE ME TO REPRESENT PHILIPPINES IN MY UNIVERSE..A COMPLETE PACKAGE!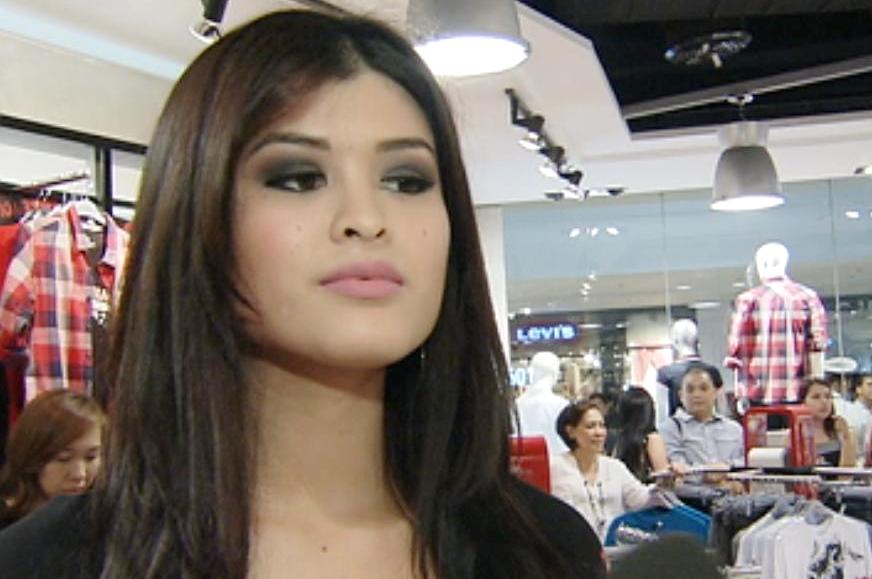 she reminds me of Miss ecuador 2004 tho






with all due respect to her family and her fans I COULD BE WRONG! IM NOT BASHING! MAYBE SHE WILL GROW ON ME..I HOPE SO!