WELCOME TO THE OFFICIAL COVERAGE OF MISS WORLD PHILIPPINES 2018

Everyone is encouraged to post pictures and videos of contestants.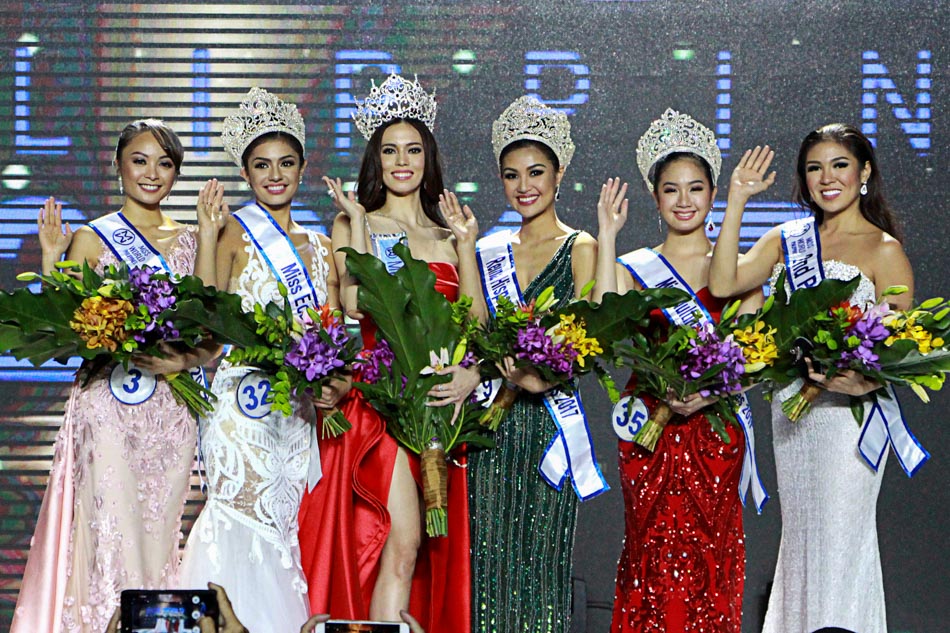 The 8th edition of Miss World Philippines will be held at the SM Mall Of Asia Arena on October 7, 2018.

Other titles at stake are Reina Hispanoamericana Filipinas, Miss Eco Philippines and Miss Multinational Philippines!

Reigning Miss World Philippines 2017, Laura Lehmann, Reina Hispanoamericana 2017, Teresita Marquez, Miss Eco International 2018, Cynthia Thomalla, and Miss Multinational 2017, Sophia Seronon will crown their successors at the end of the event.




ABOUT MISS WORLD PHILIPPINES

It is a beauty pageant in the Philippines that selects the country's representative to the Miss World contest, one of the Big Four international beauty pageants.

The pageant also selects three other representatives to participate in minor international pageants such as Reina Hispanoamericana, Miss Eco International, and Miss Multinational. In addition the organizer of the pageant also held its male counterpart Mister World Philippines to pick representatives to participate in Mister World, Mister Supranational, and Mister Eco International.

The pageant is inspired by the Miss World Ltd.'s slogan "Beauty with a Purpose" and henceforth adopted the theme "Beauty in Giving."

The winner and her court work with charities that benefit children in need and also join movements of supporting women and children's rights and other advocacy.




TITLEHOLDERS

2017- LAURA LEHMANN (TOP 40/ BWAP), TERESITA MARQUEZ (REINA HISPANOAMERICANA),
CYNTHIA THOMALLA (MISS ECO INTERNATIONAL), SOPHIA SERONON (MISS MULTINATIONAL)

2016- CATRIONA GRAY (3RD RUNNER-UP/MULTIMEDIA)
2015- HILLARIE PARUNGAO (TOP 10/ MULTIMEDIA)
2014- VALERIE WEIGMANN (TOP 25)
2013- MEGAN YOUNG (MISS WORLD/ TOP MODEL)
2012- QUENEERICH REHMAN (TOP 15)
2011- GWENDOLINE RUAIS (1ST RUNNER-UP)